Here are the section blocks you can choose to add on to your existing web pages.
How to Choose Sections for Your Page?
These sections are optimized for responsive web design. They are the building blocks of your website. You will find that the sections here are the blueprint of most modern websites that you come across these days. Here are some tips for you to help you choose the perfect section for your web page. Or, you can also ask us for recommendations.
Choose according to the layout that your prefer, not the colors or visuals.
Colors and images are customizable to fit your existing page. So instead, make your decision based on the layout as well as how you want your sections to flow instead. Your brand colors will come in later.
 Pick the section that serves your purpose.
Our sections are not just randomly designed layouts. Each one of them has a specific purpose. This is to make your page engaging and highly relevant. When choosing, take note of buttons, call to actions and display of content.
 You do not have to use all the elements of the section.
Sometimes, simplicity makes your presentation more effective. It could also draw more attention to certain elements or phrases that you are trying to emphasize. Specific elements can always be removed from a section.
 Don't add sections for the sake of it. Make sure you have a need for it.
A website will start to feel irrelevant when the customer starts to feel disconnected with your content. This can be commonly seen when websites add "filler content" as a way to expand their page.
The Hero section is used as an attention grabber, typically at the top of the homepage. It may be used on other pages, but it's not always recommended to do so.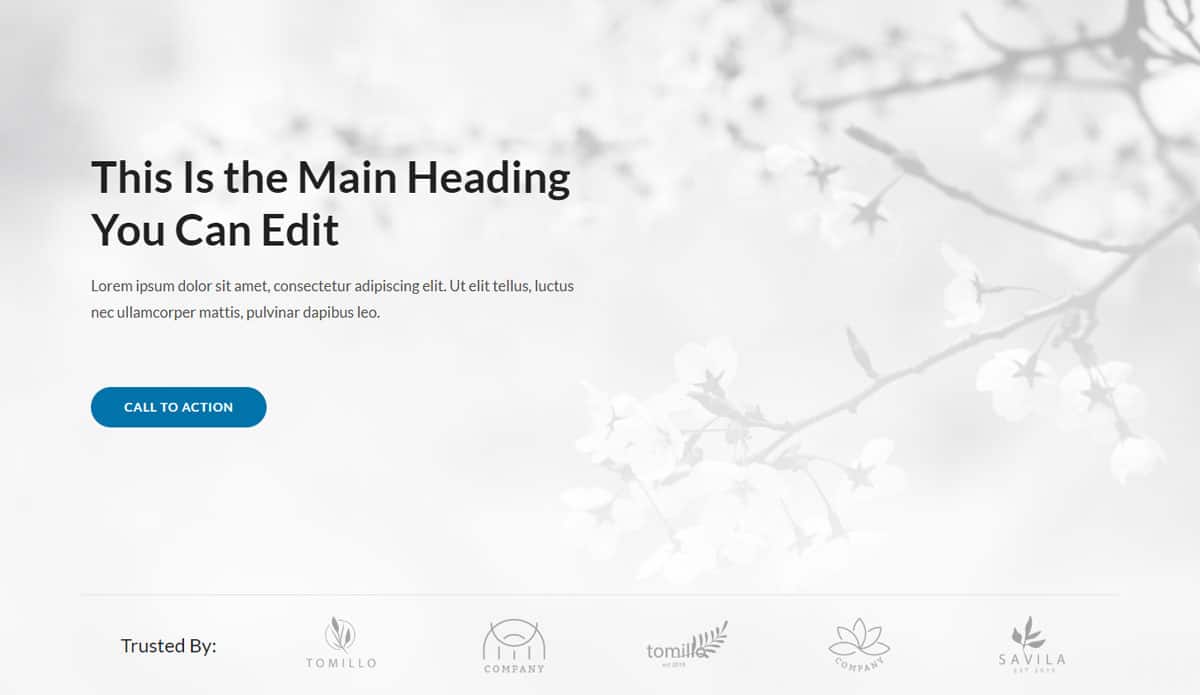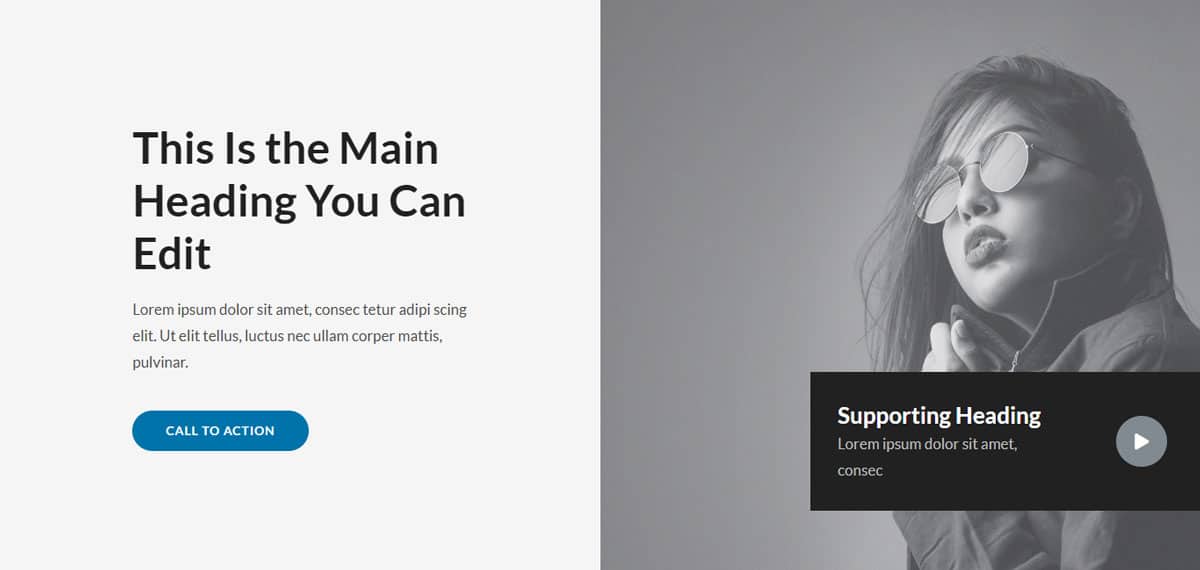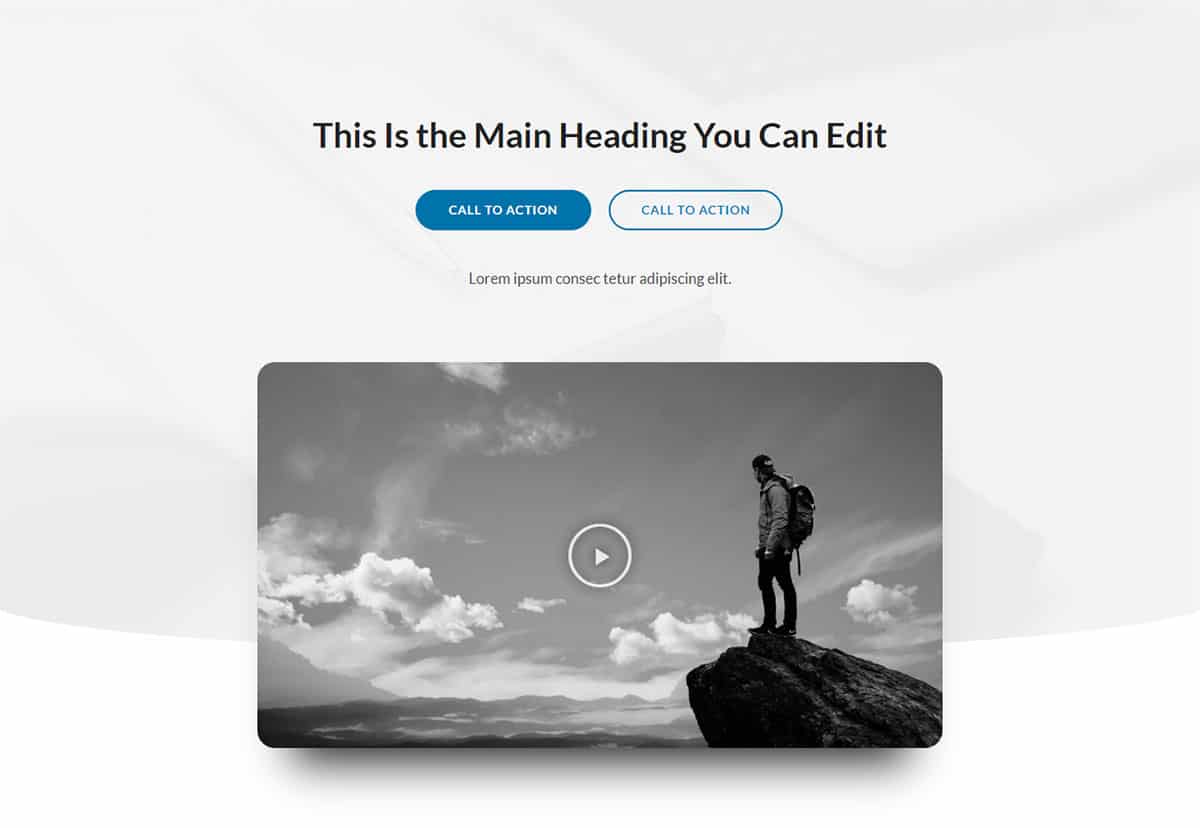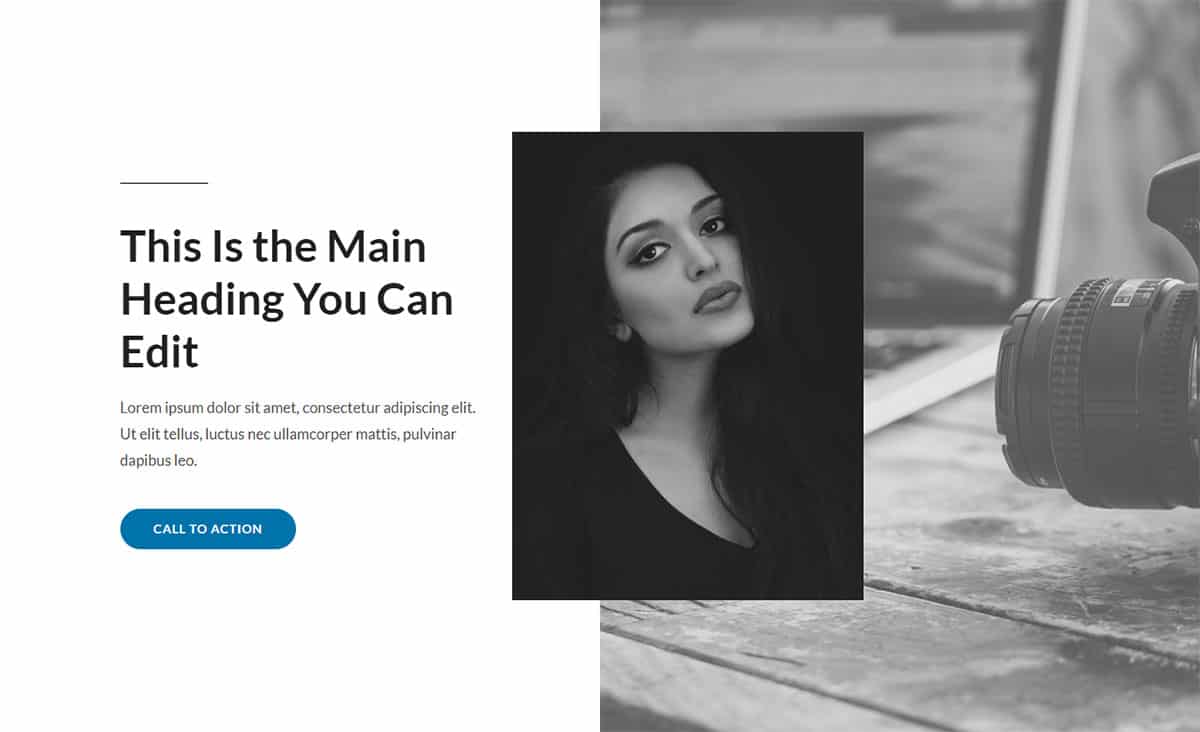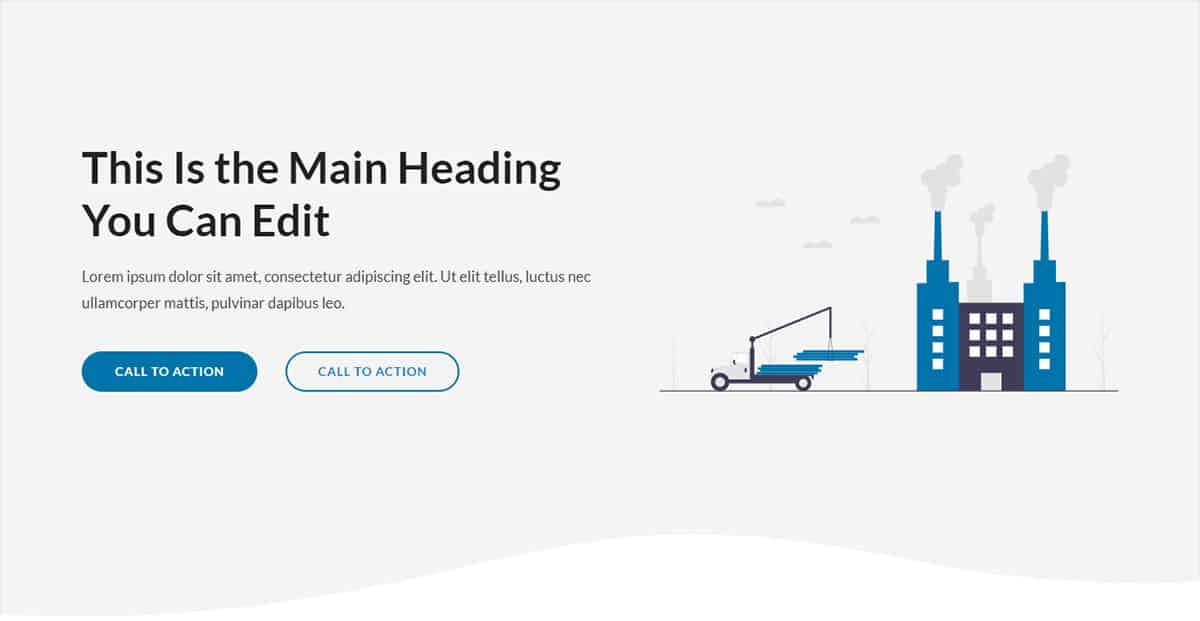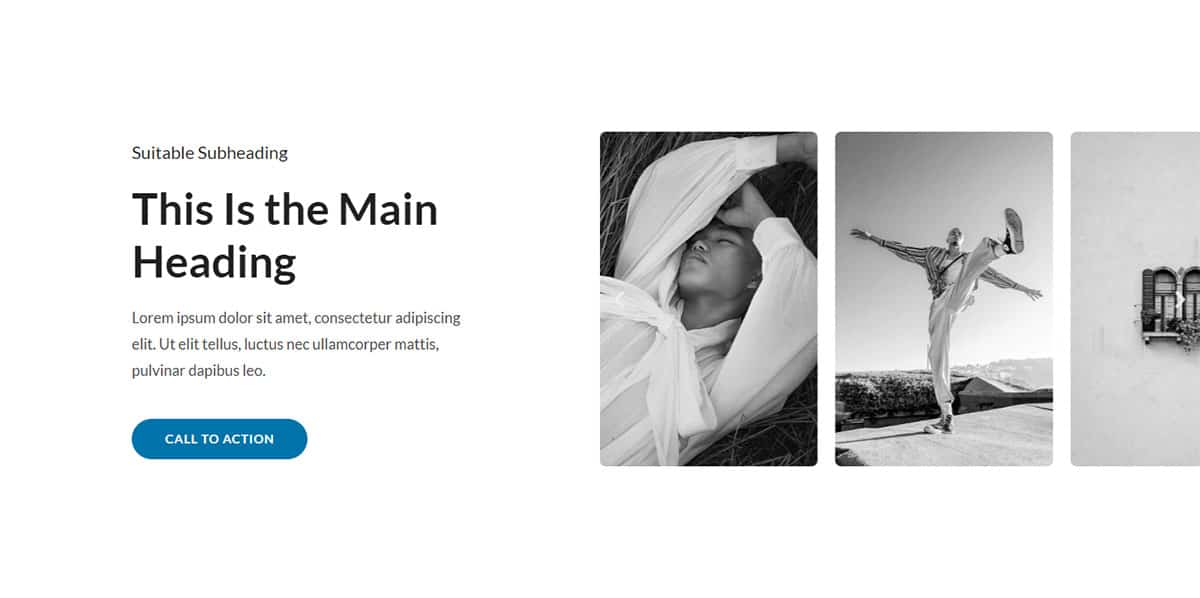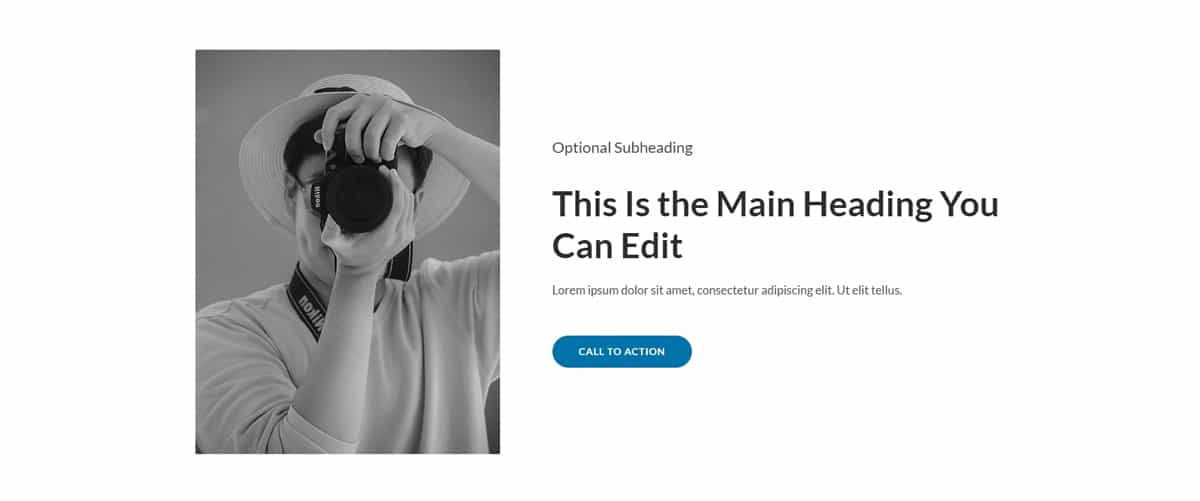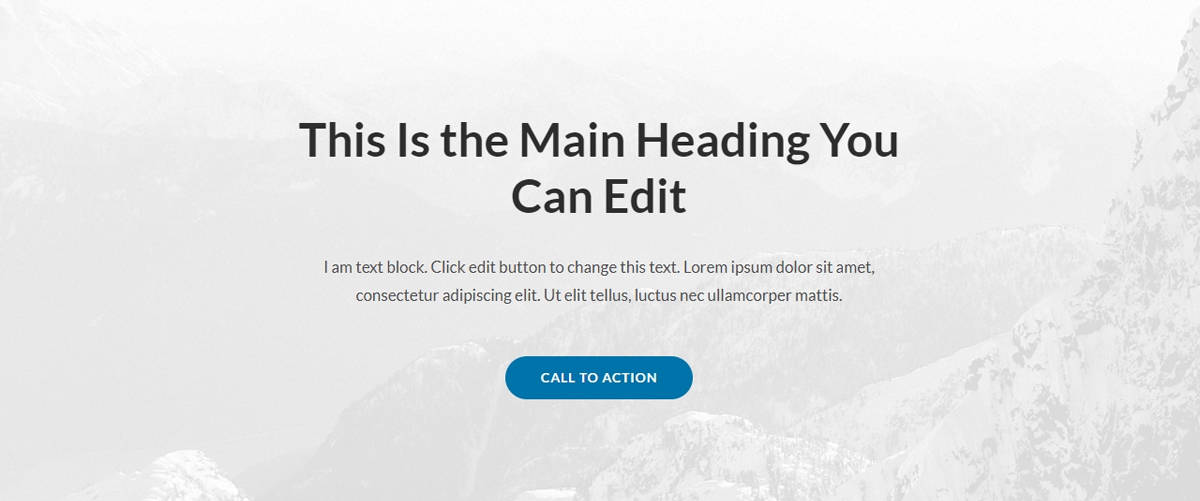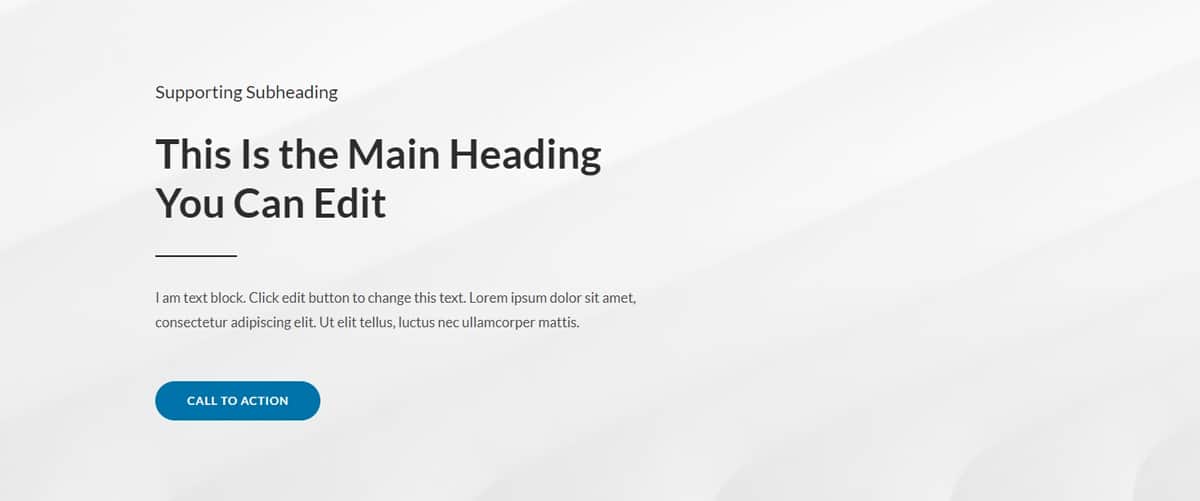 Headings let your customer know what's coming up next. Headings can also come with subheaders and descriptions.










This section is designed for you to describe yourself or your team.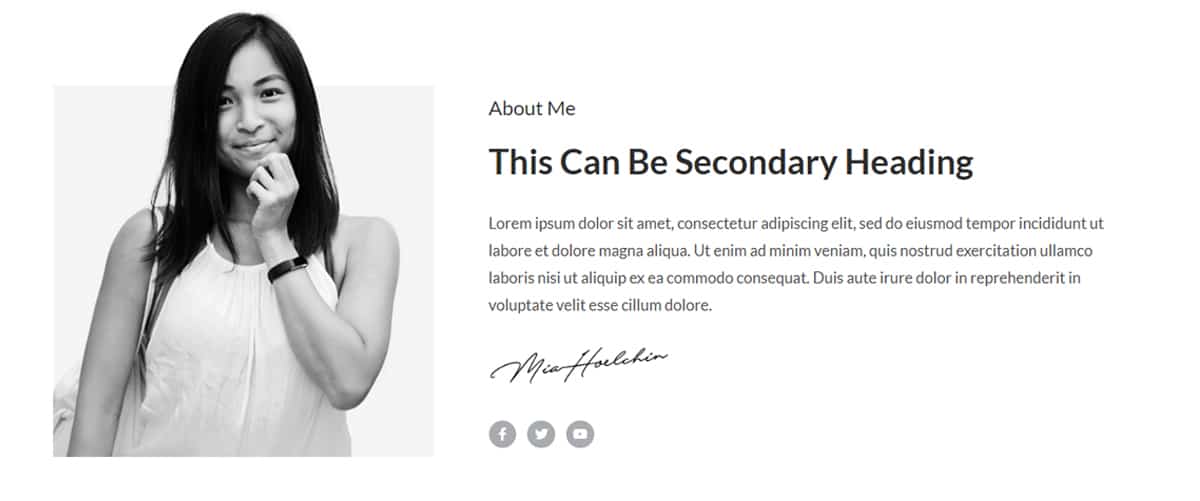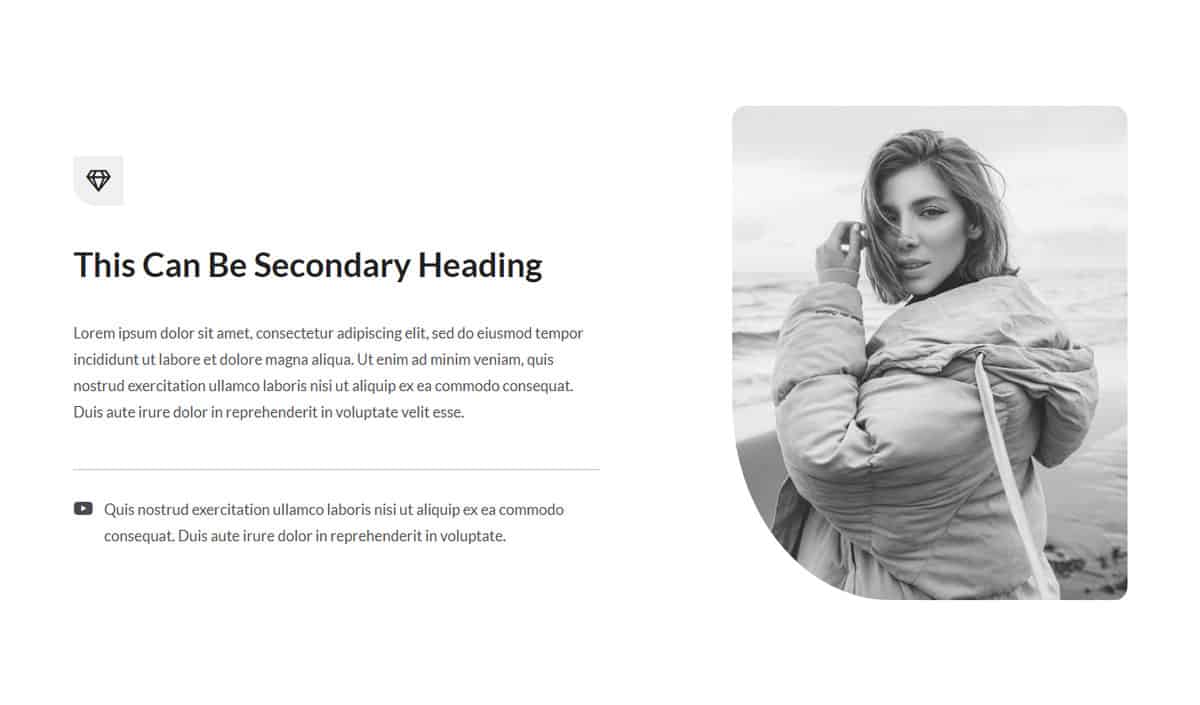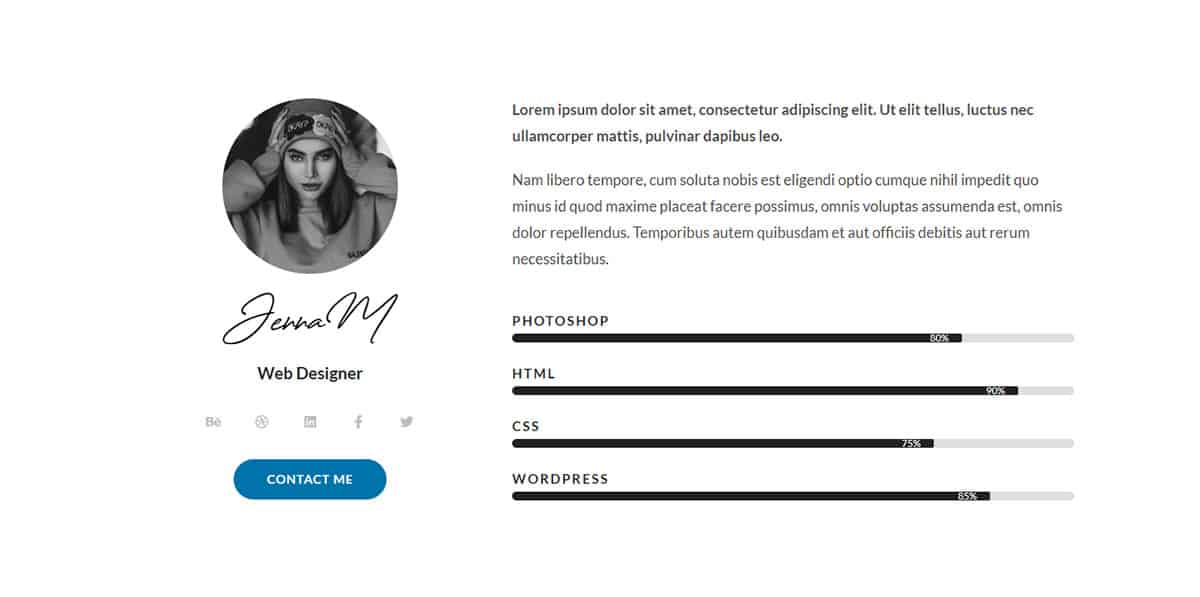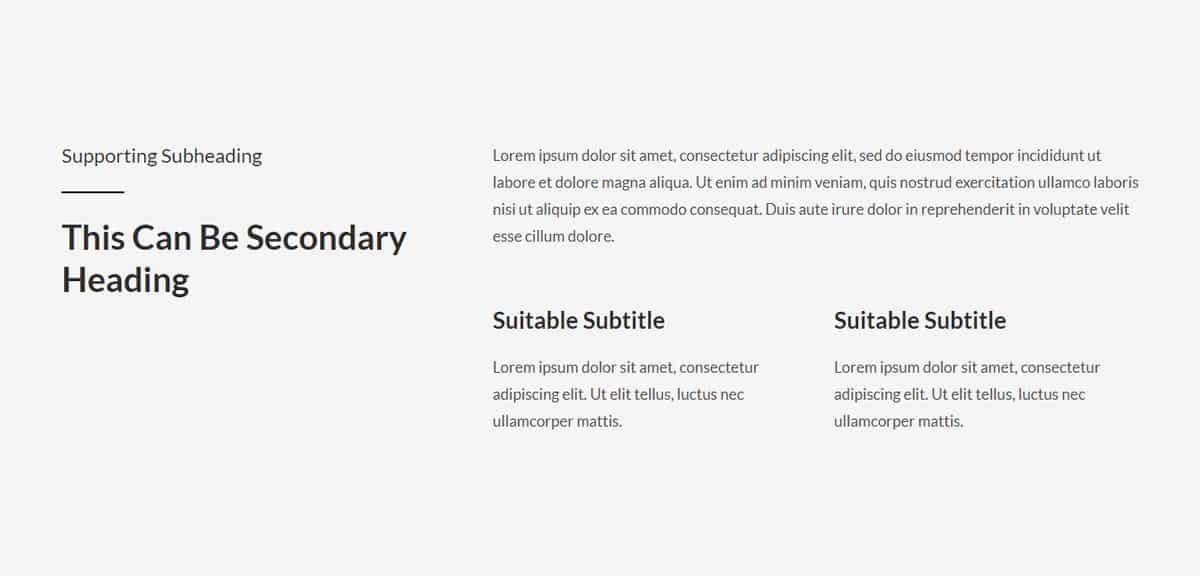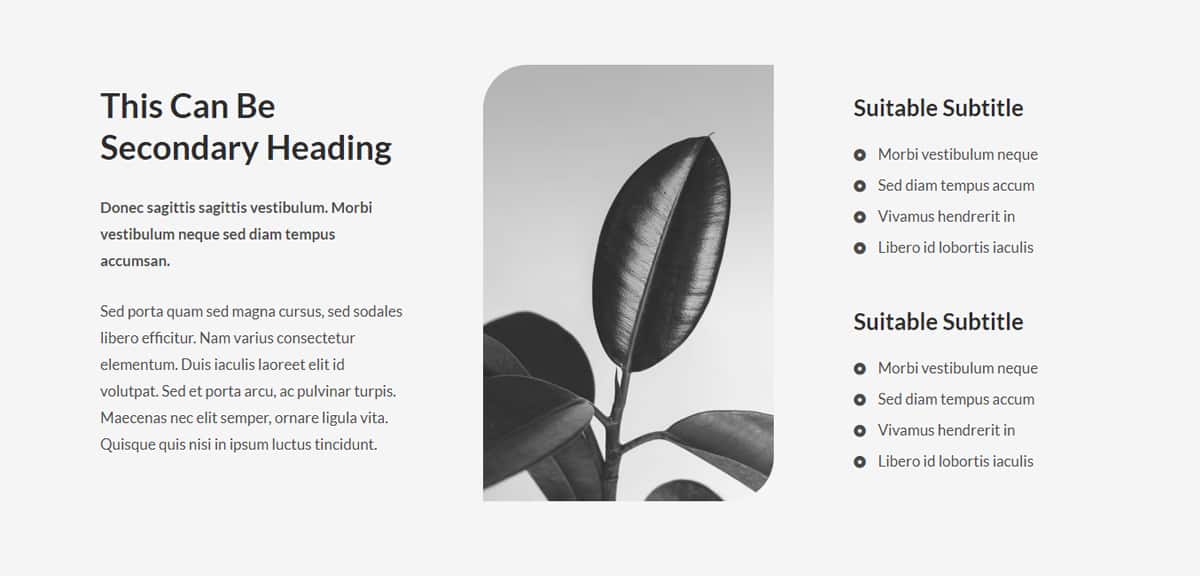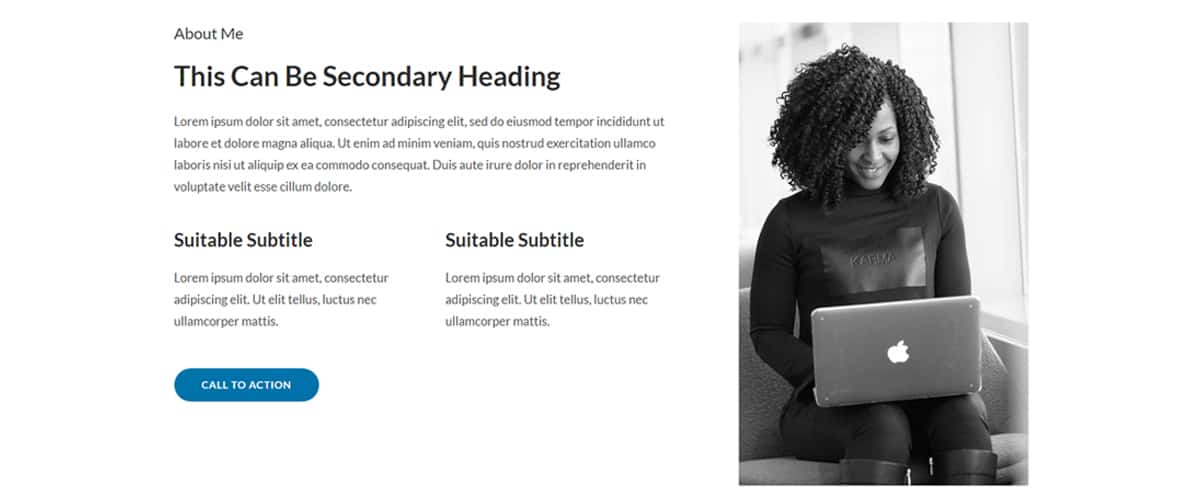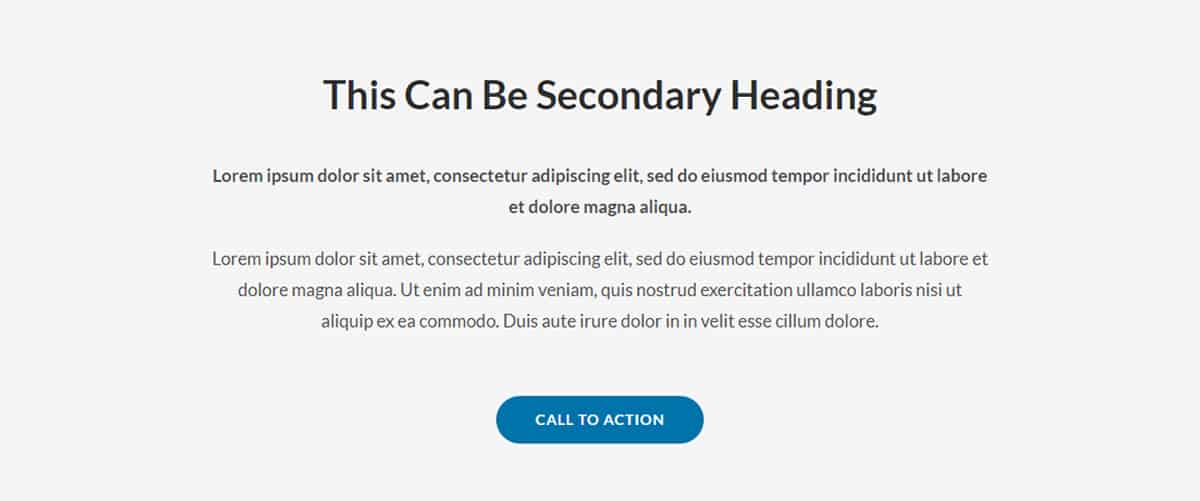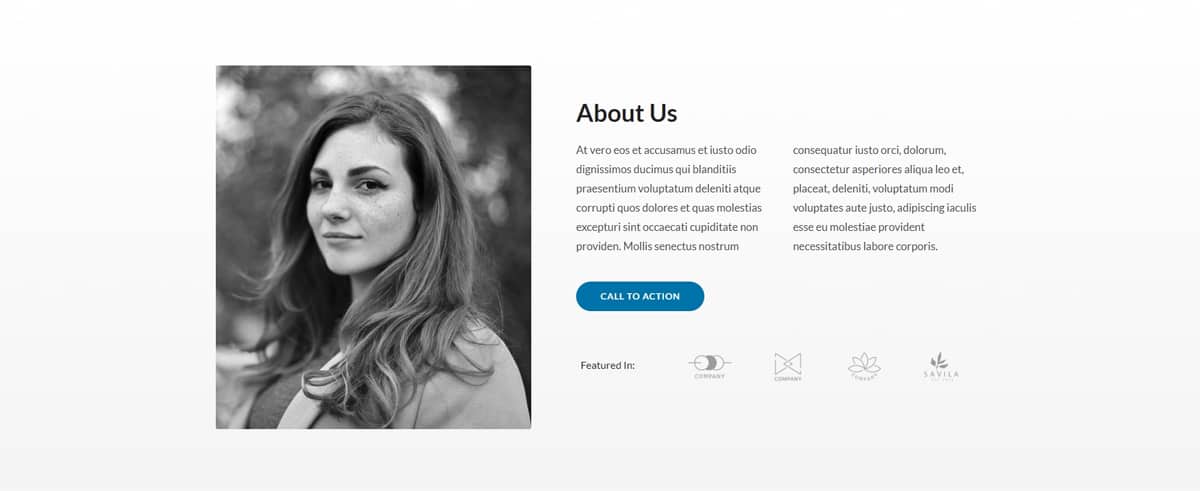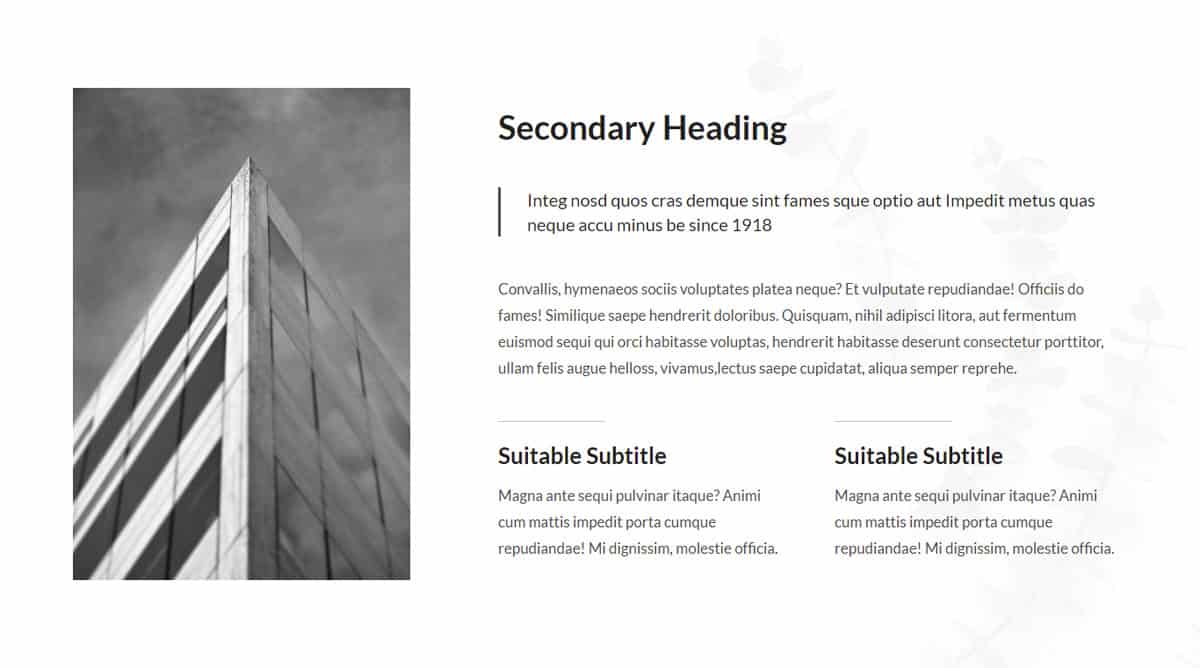 A place to showcase the features of your business.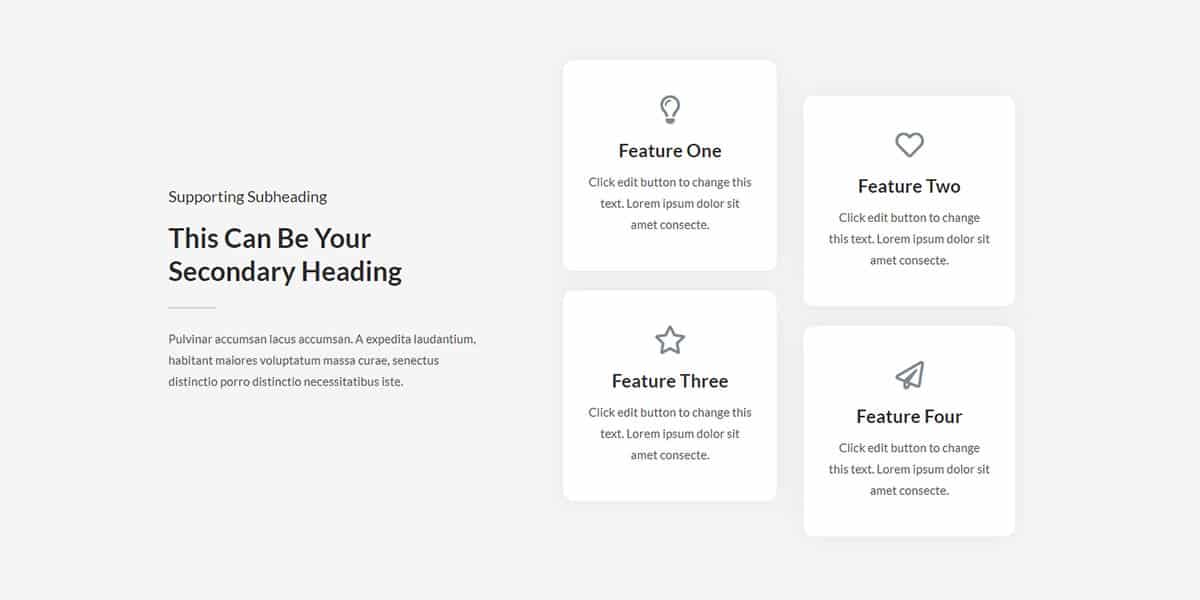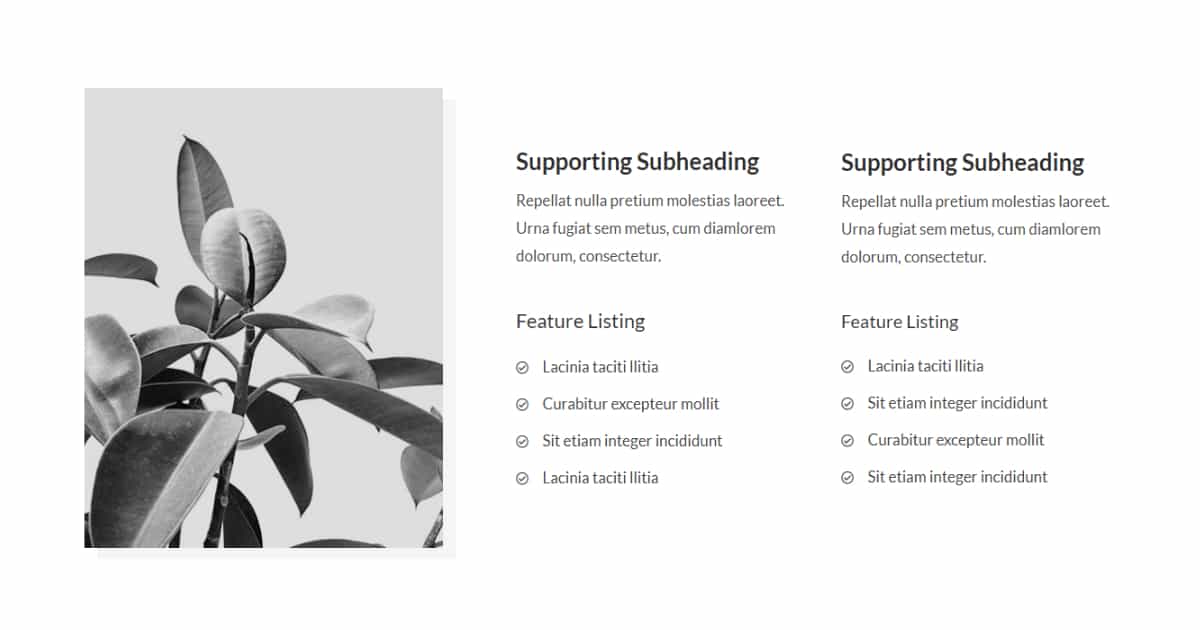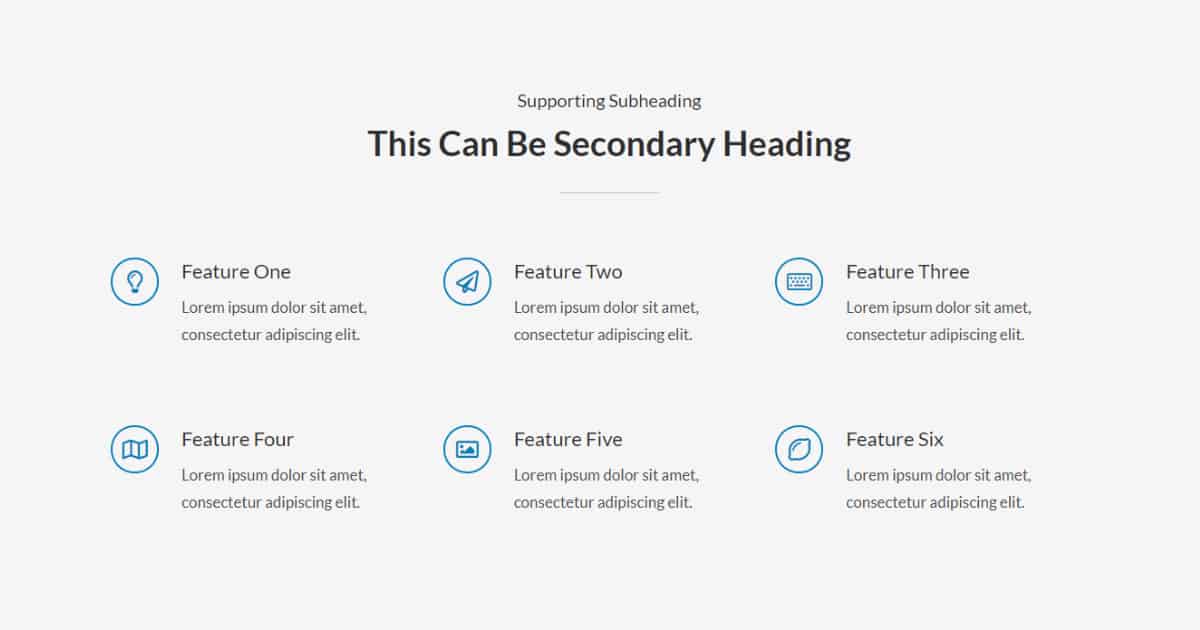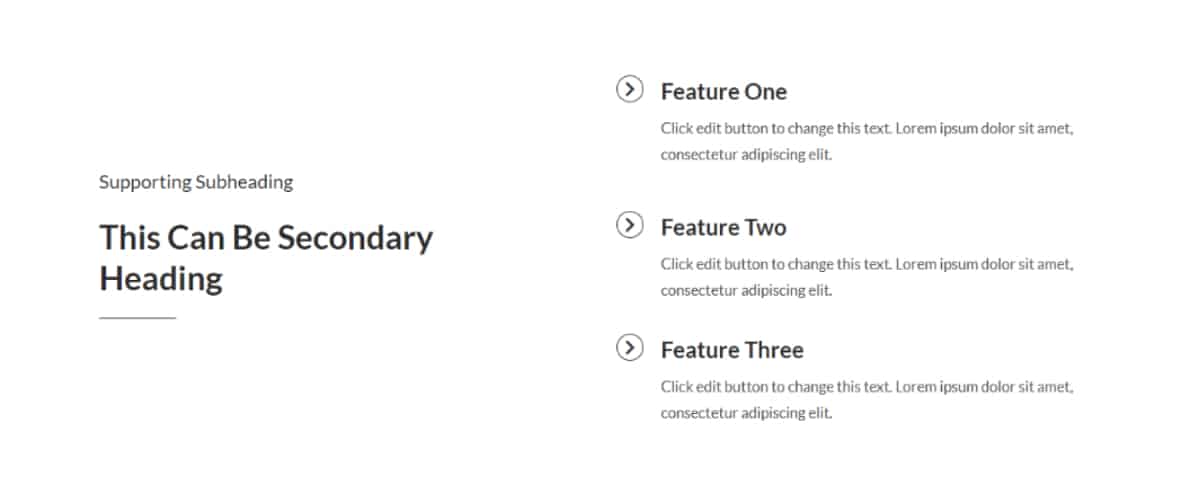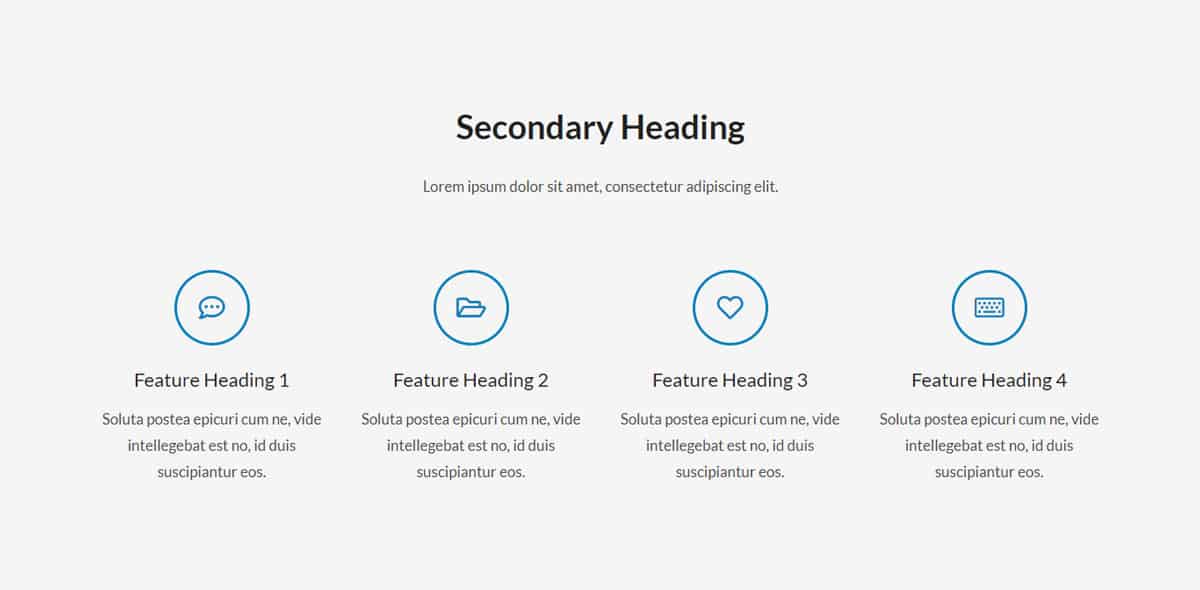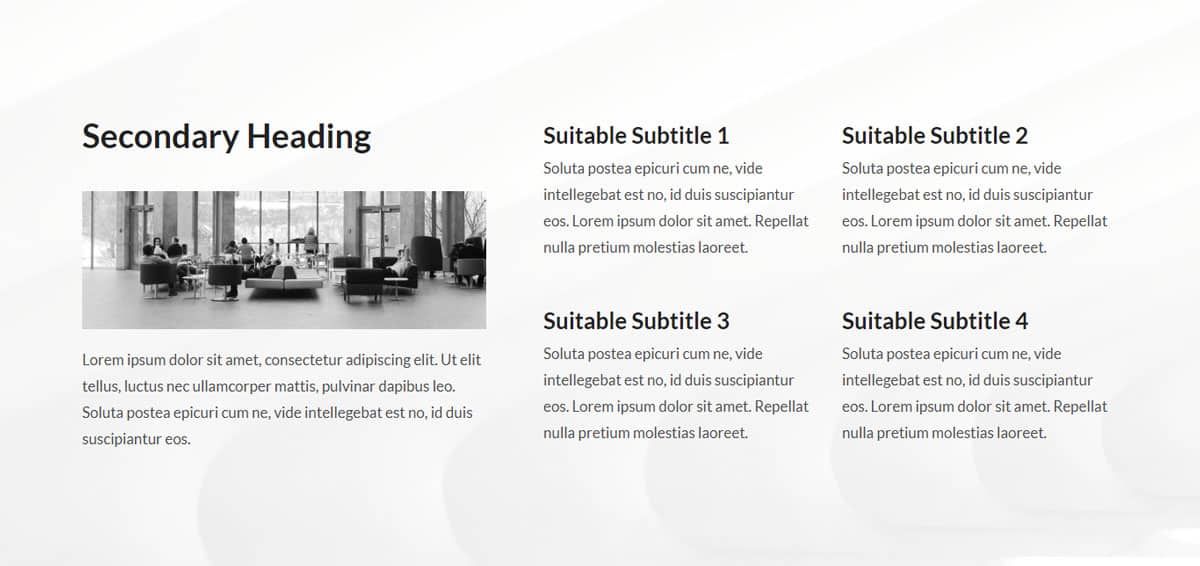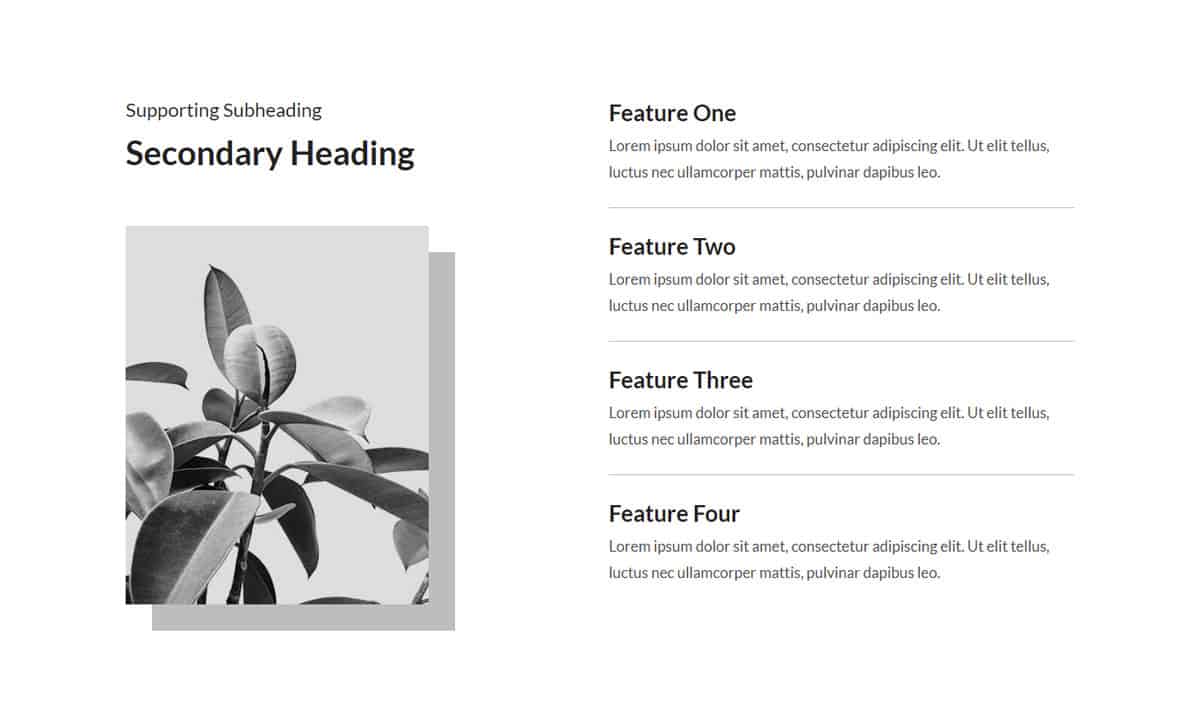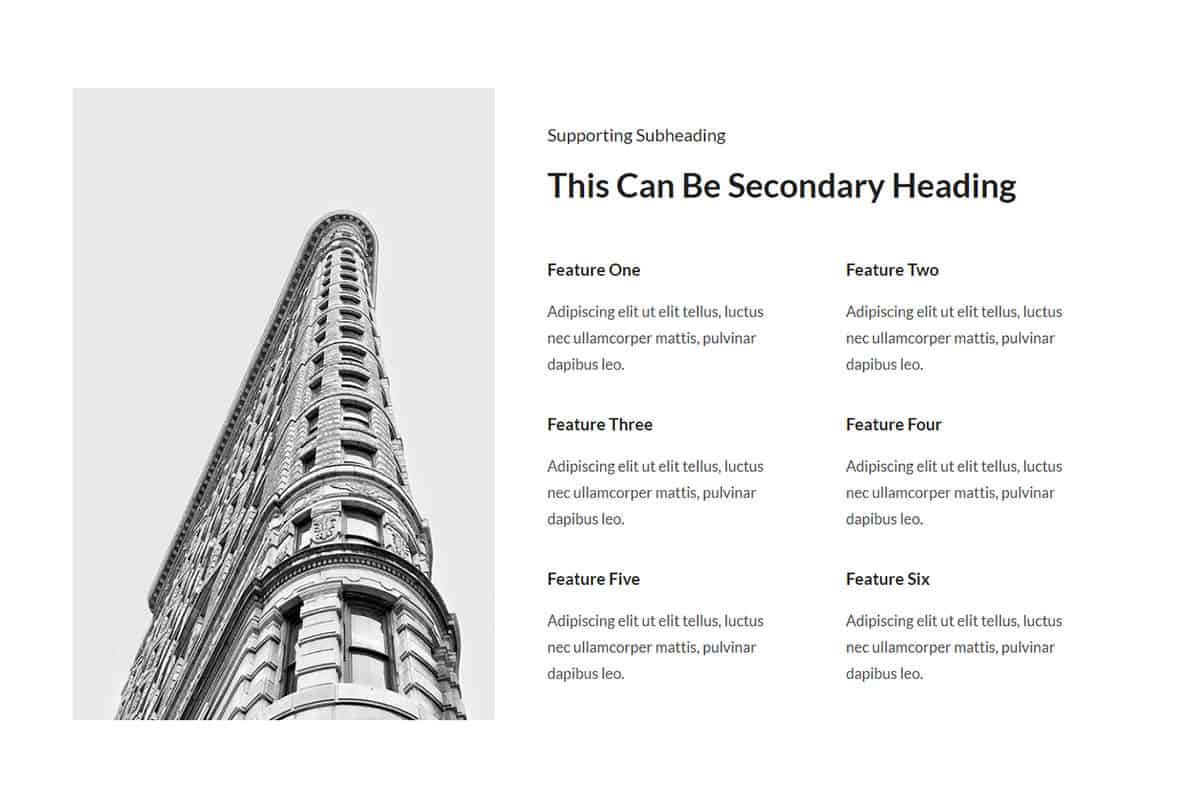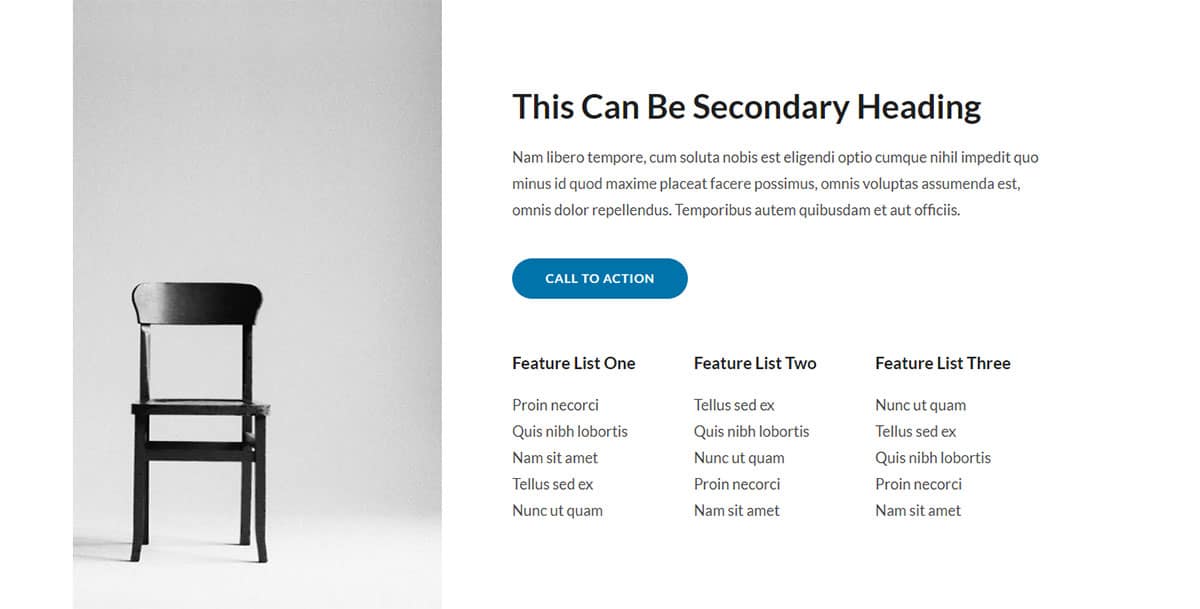 A place to showcase and describe your service offerings.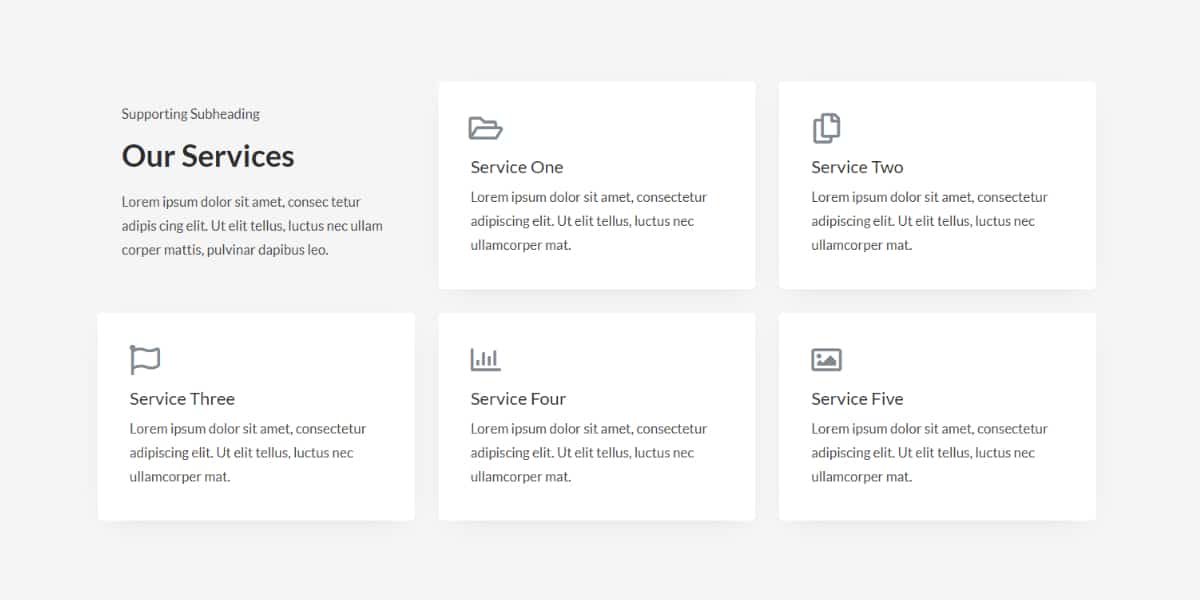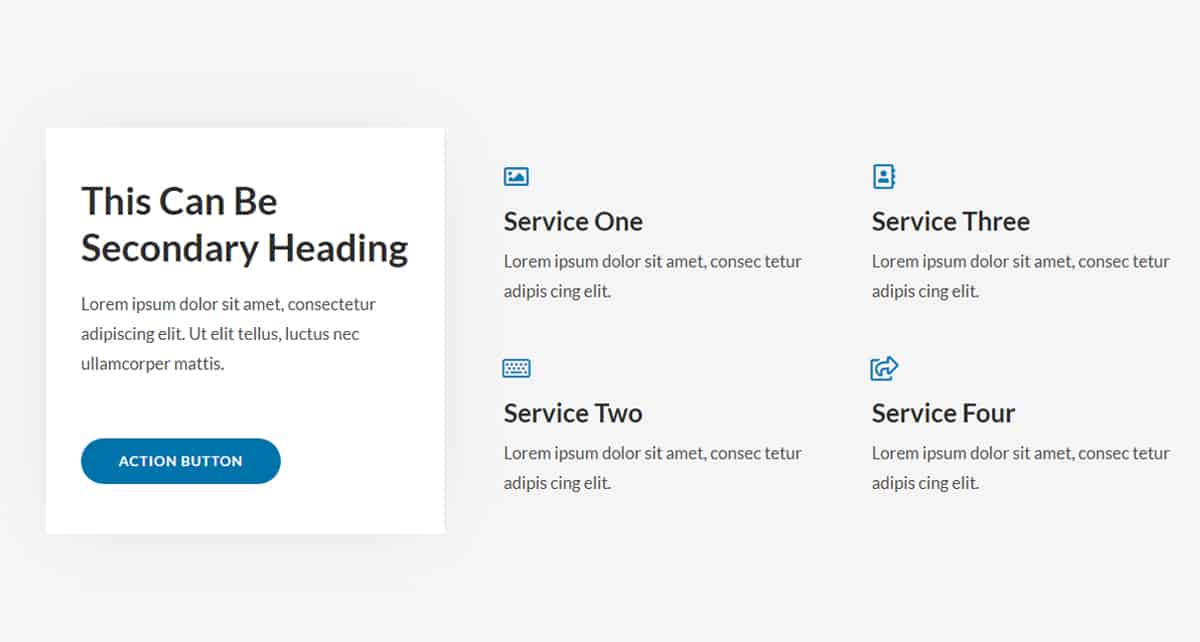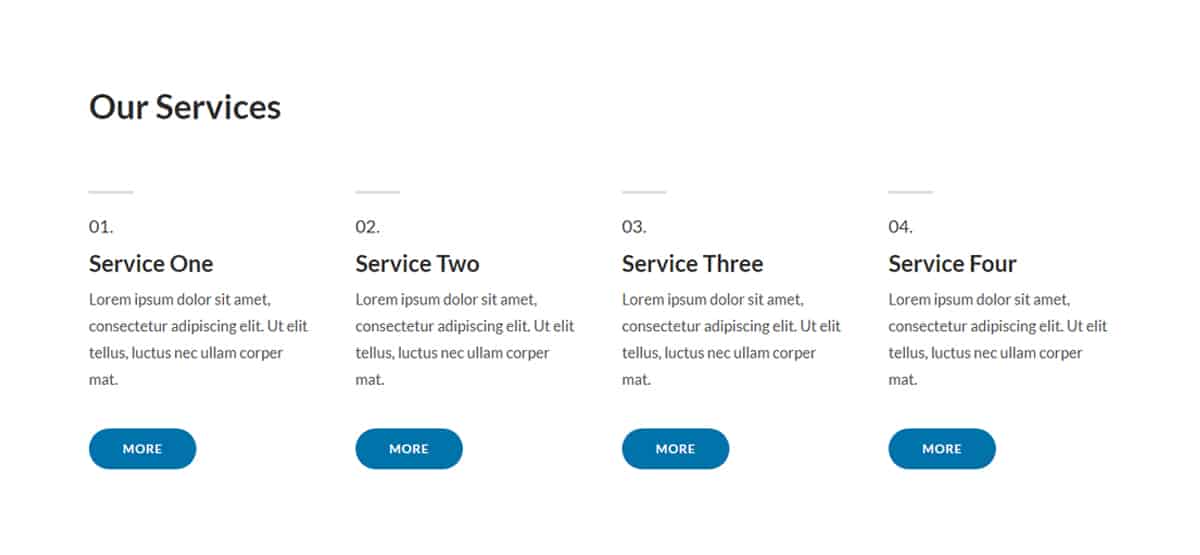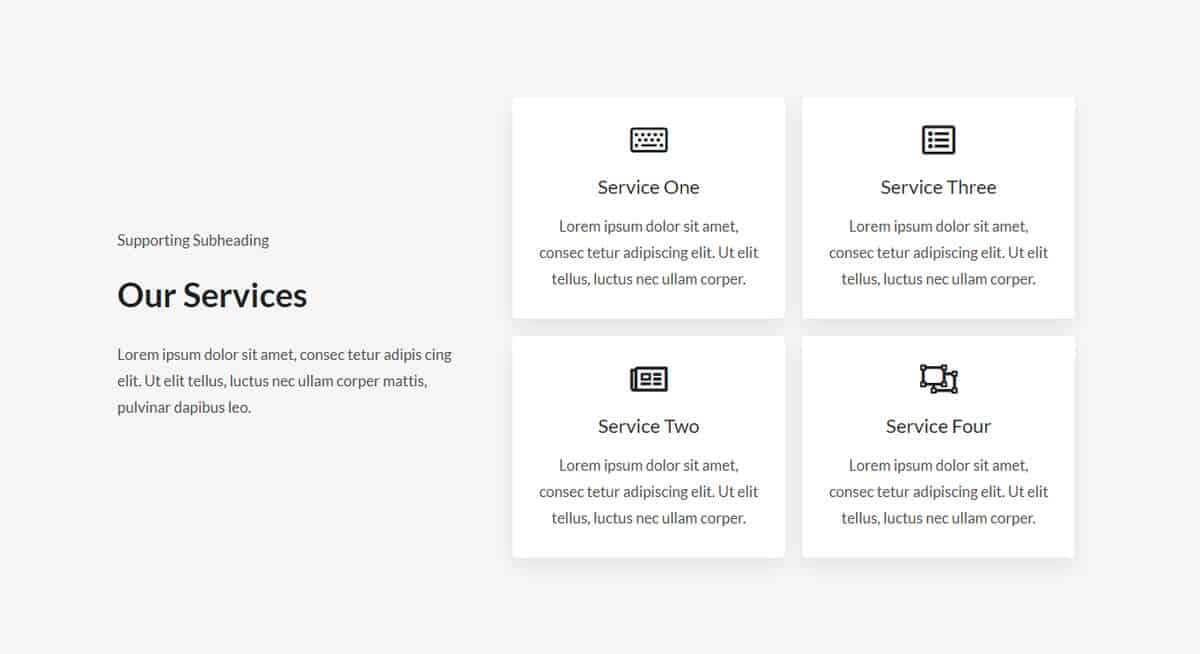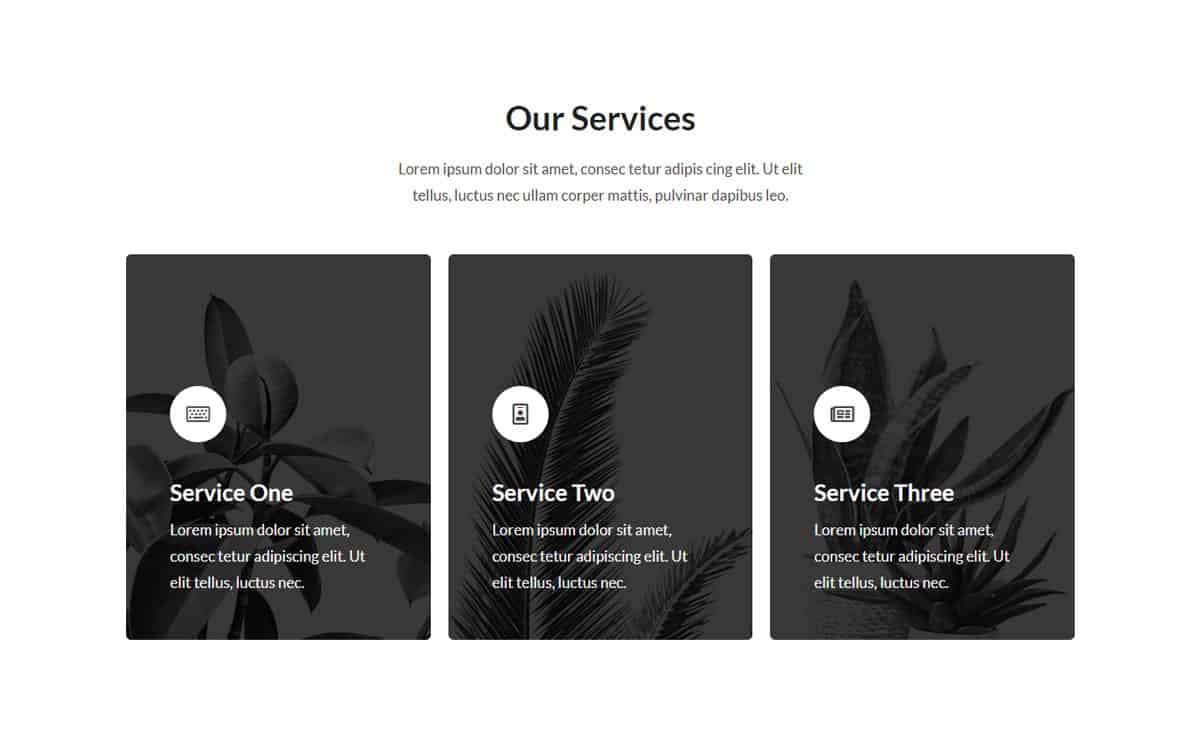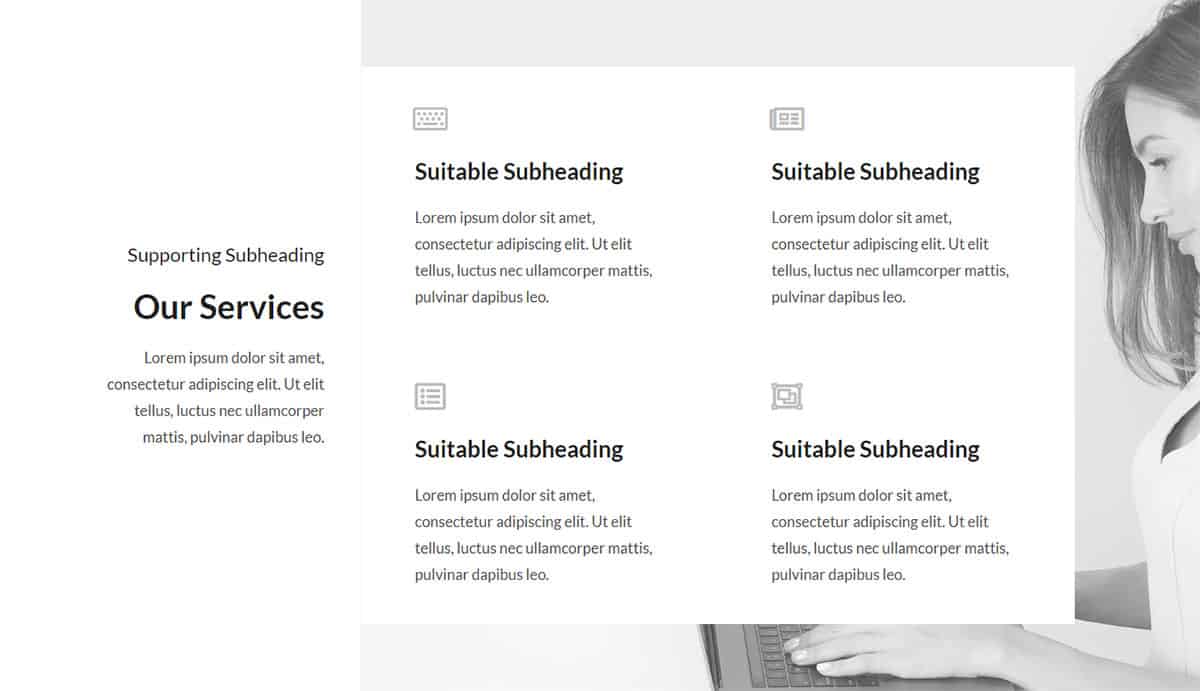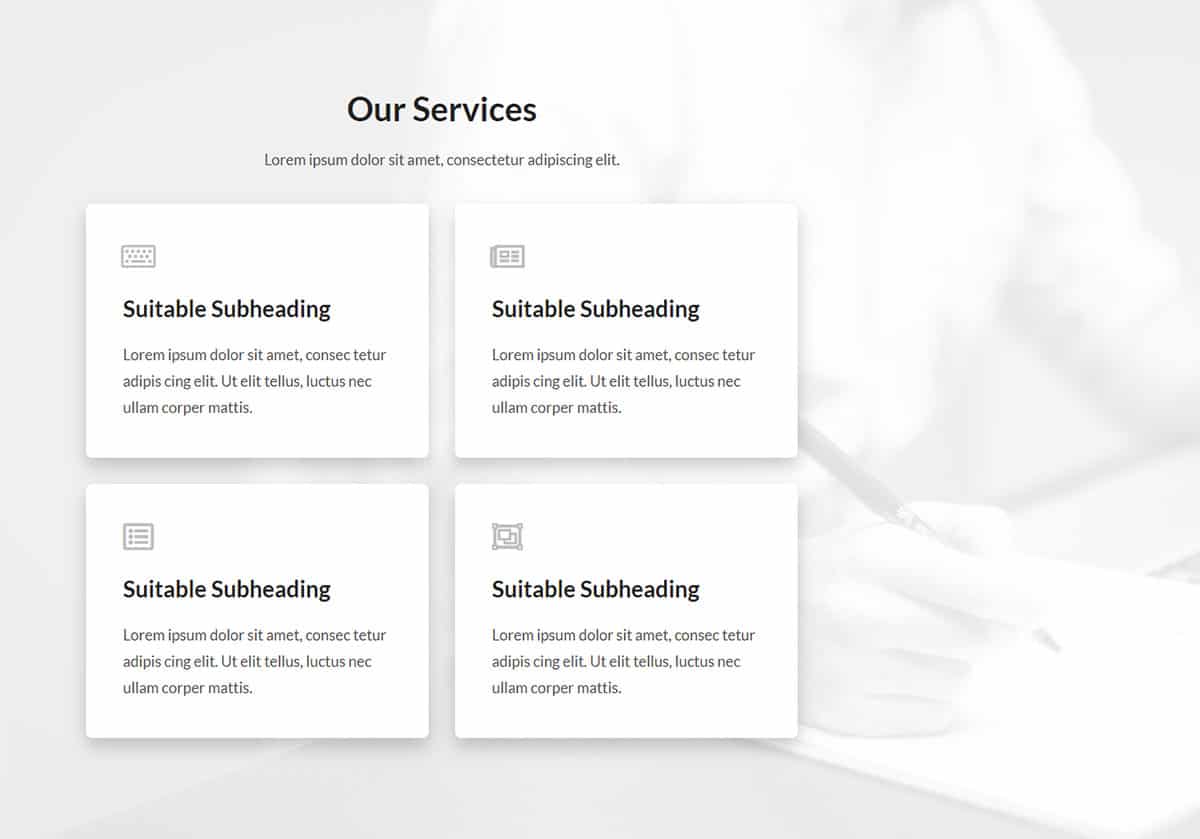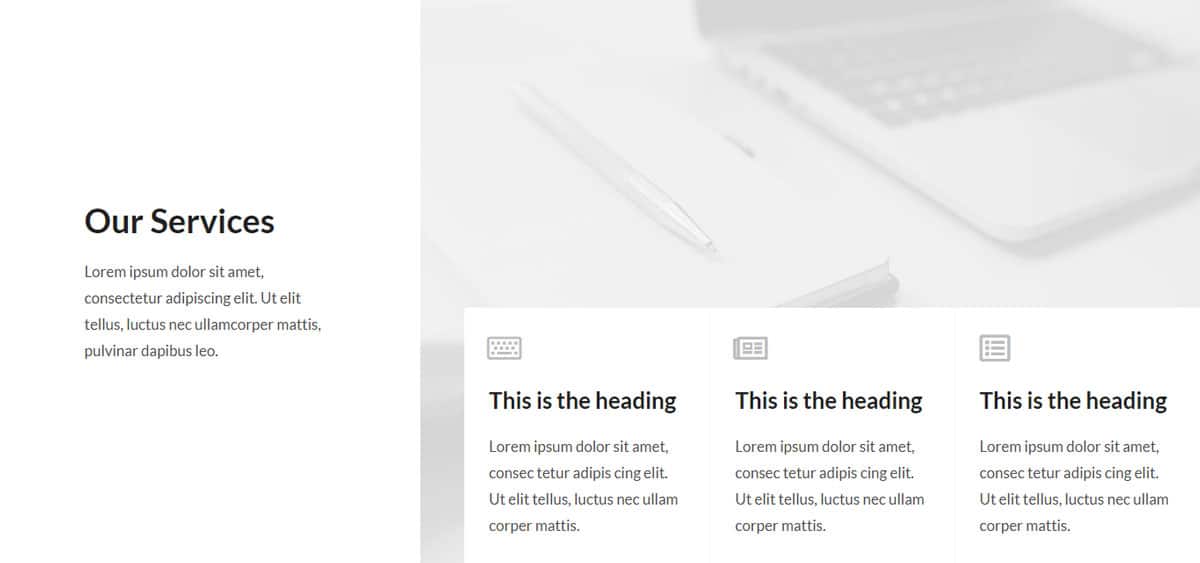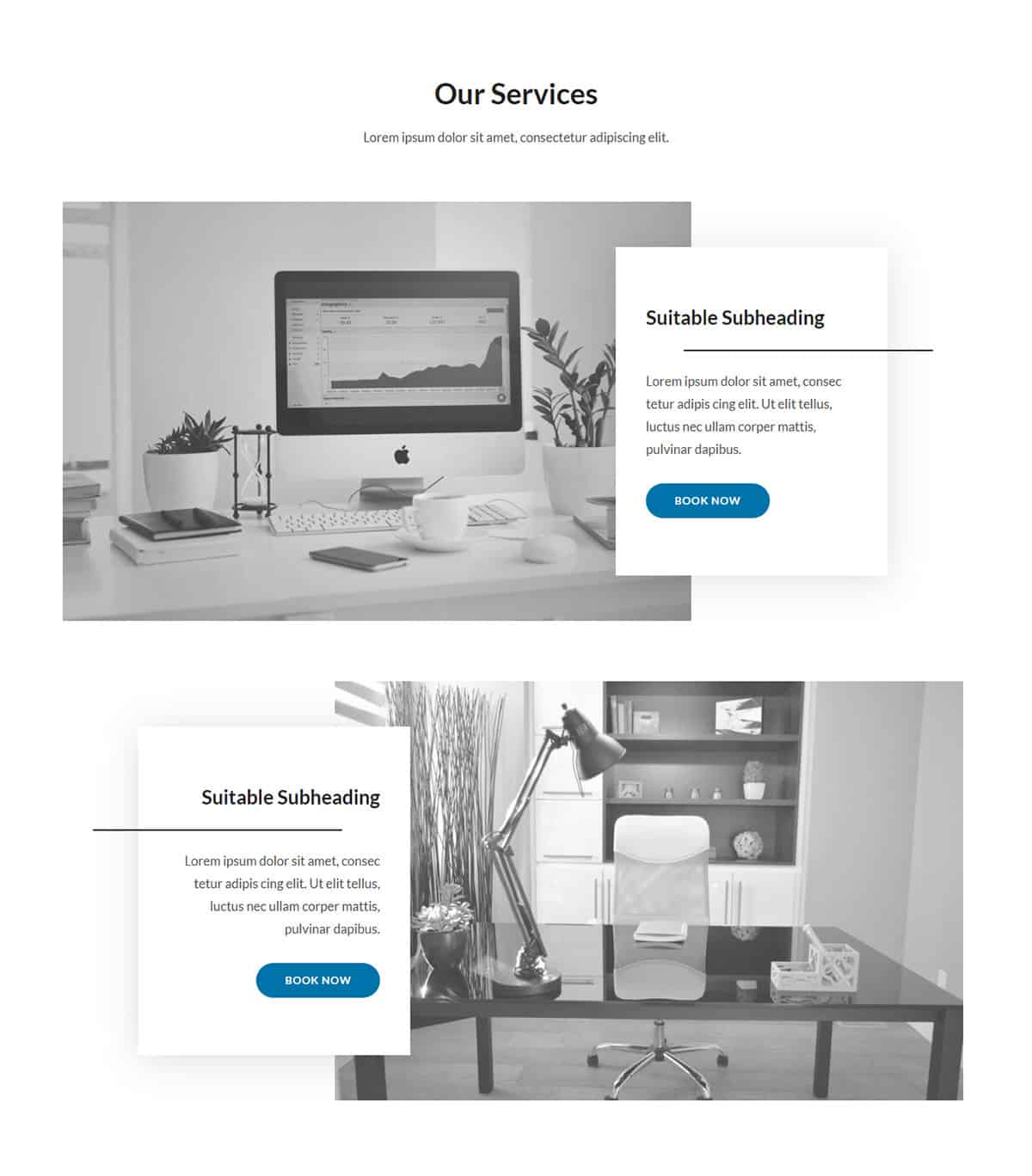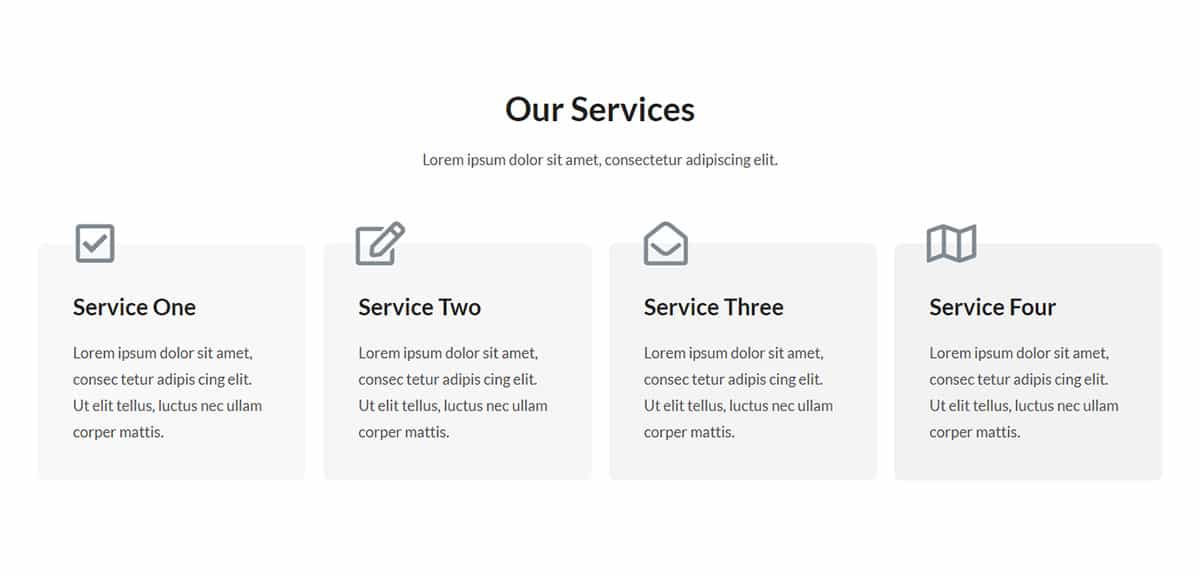 A key feature to improve conversions on your pages. Make it very clear what the action is.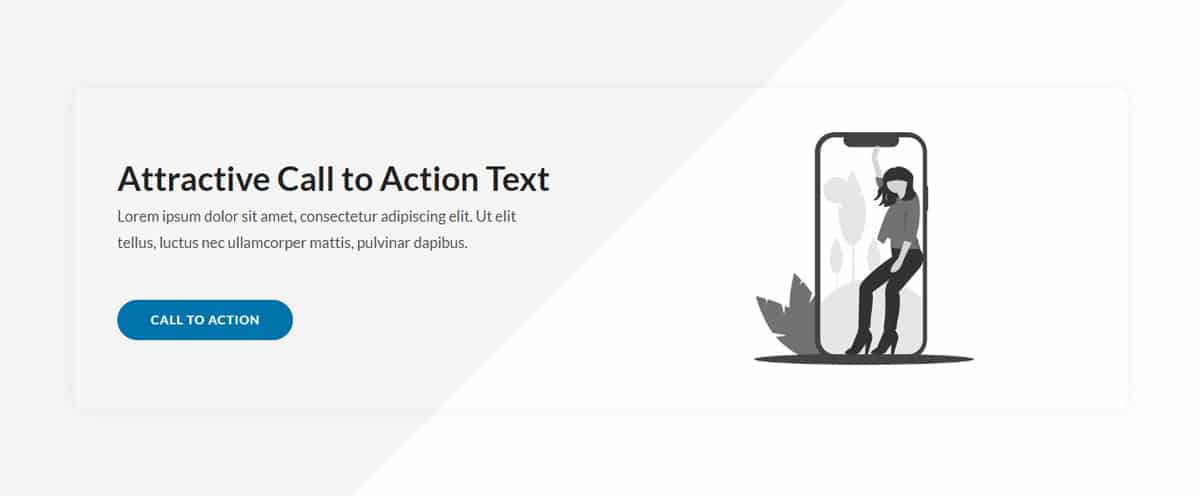 A place for you to place logos of clients you have worked with in the past to build trust with your viewers.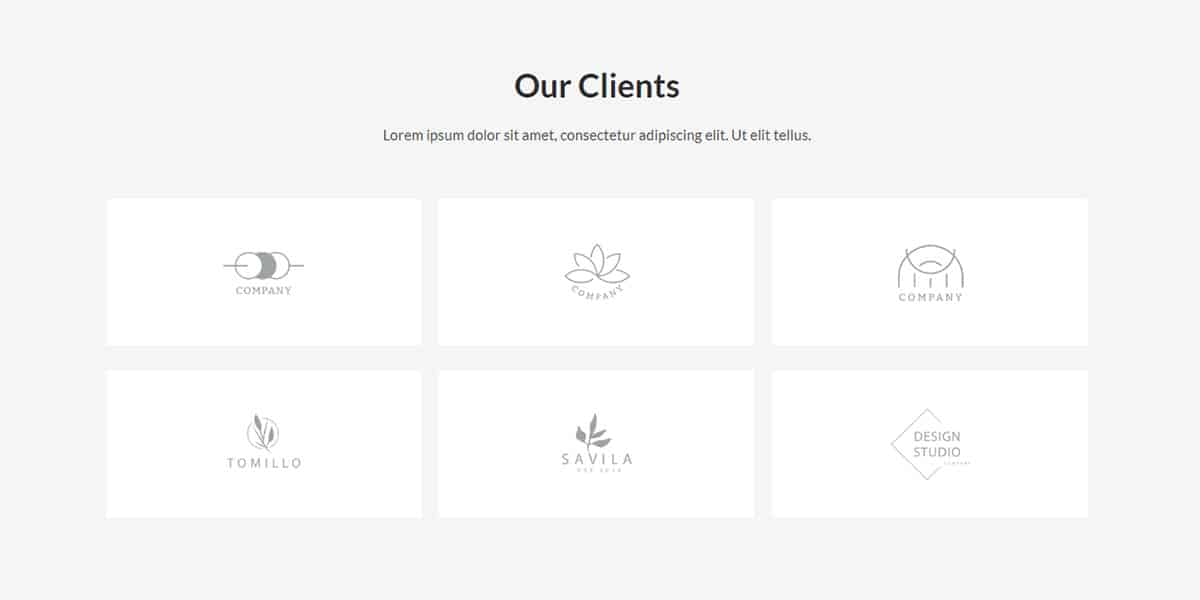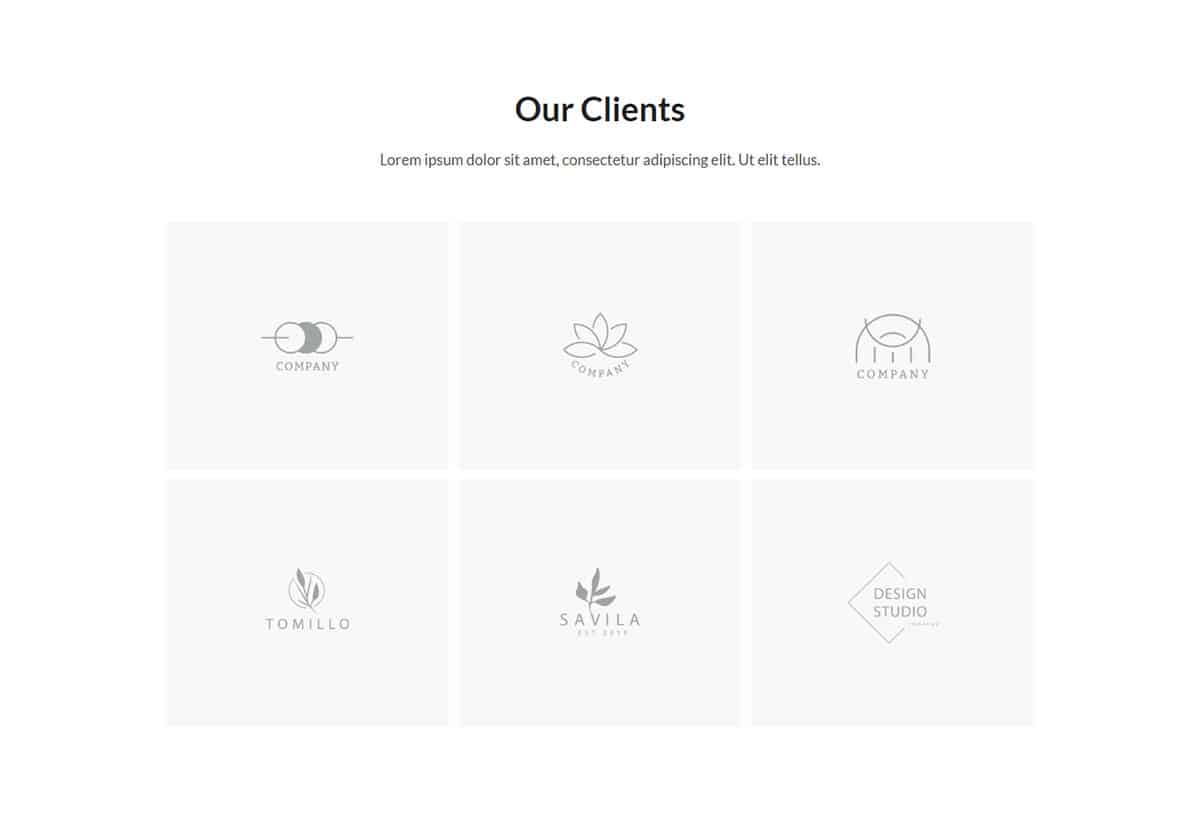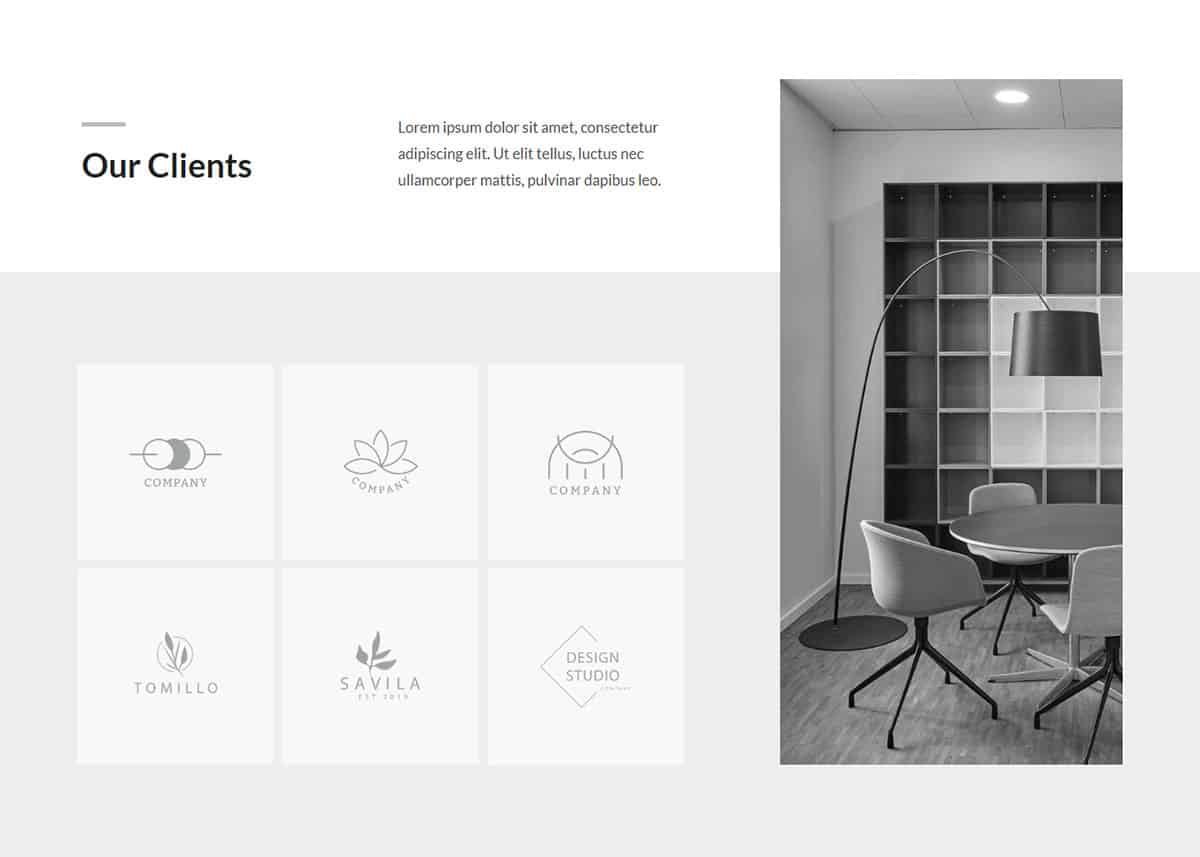 Great for creative teams to showcase recent works.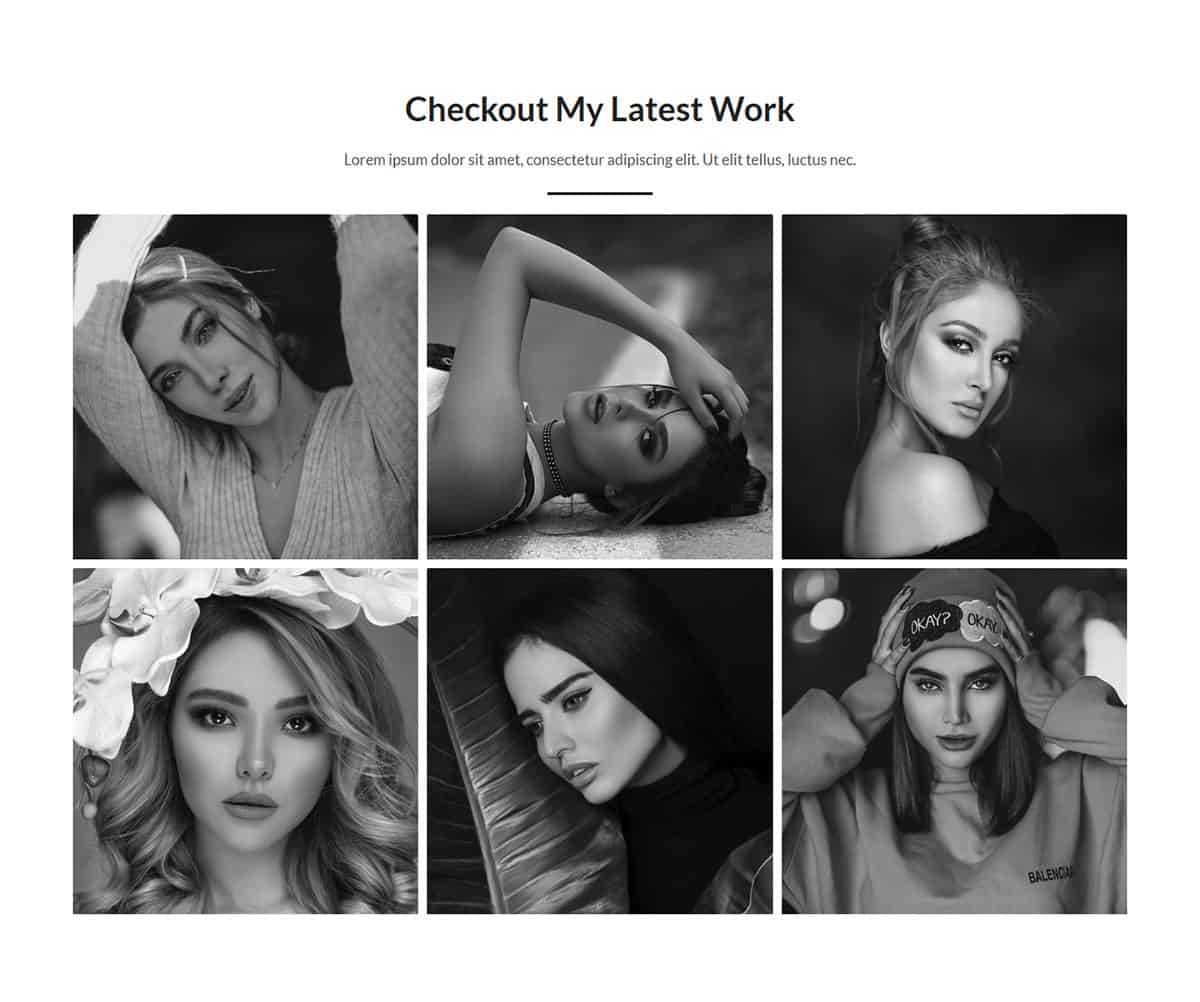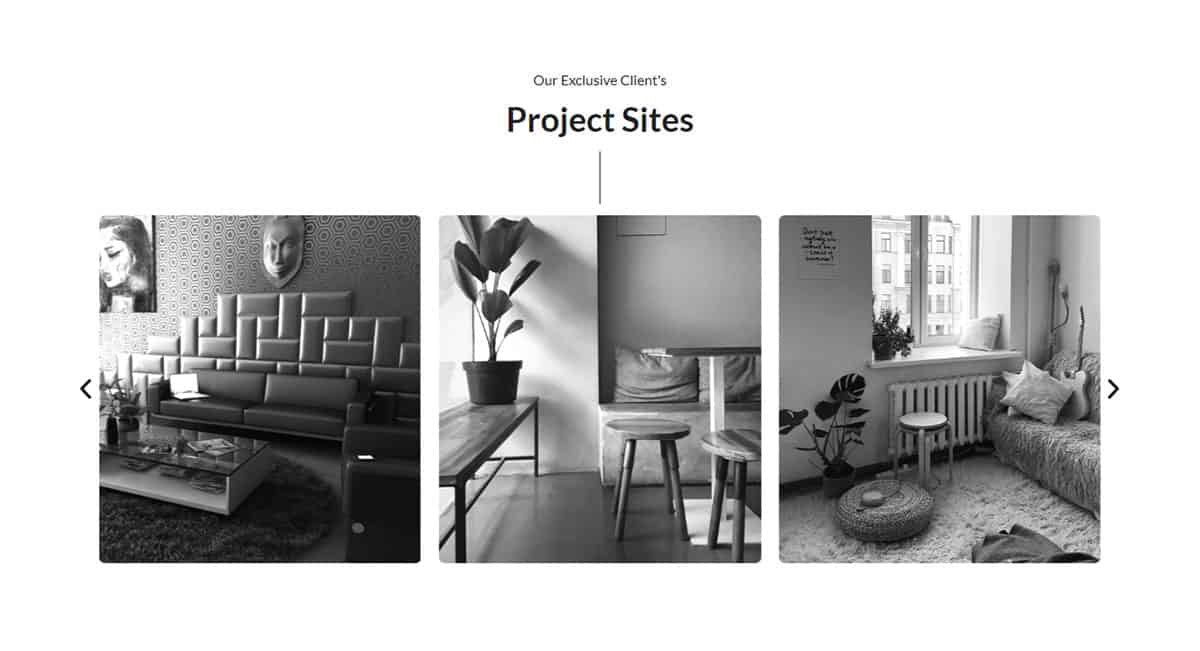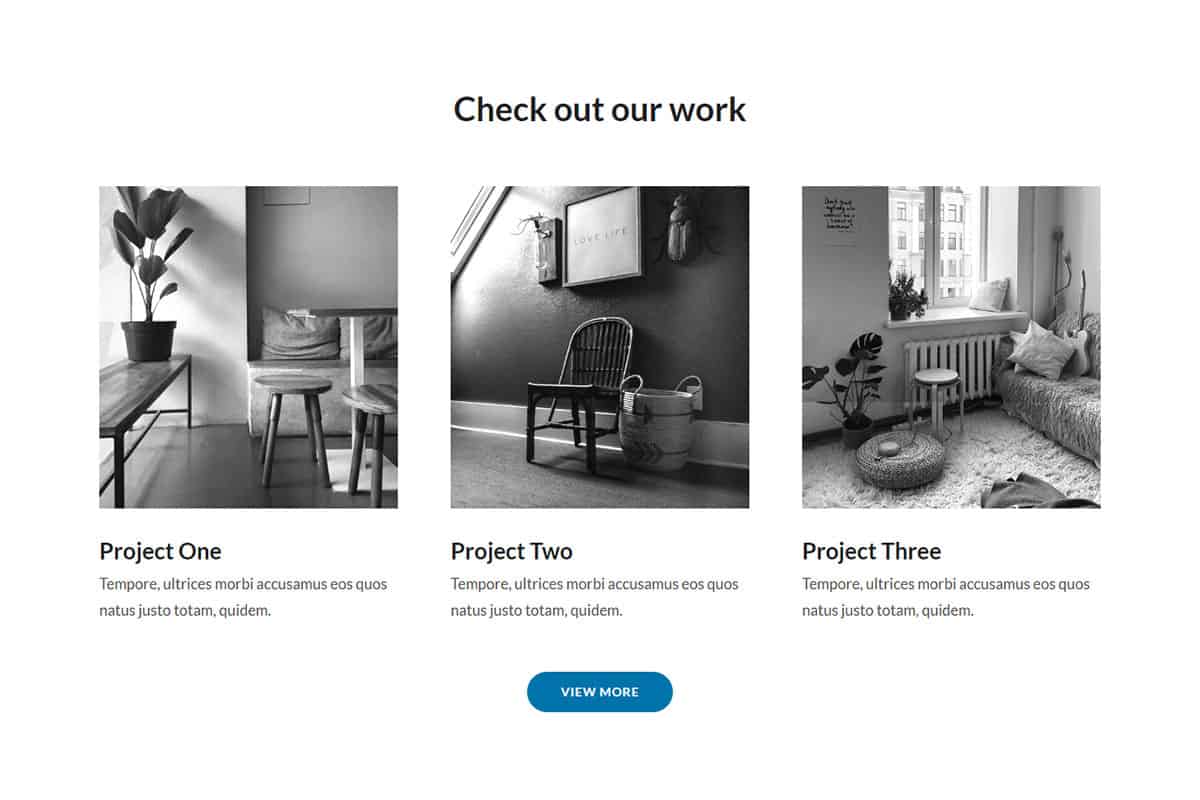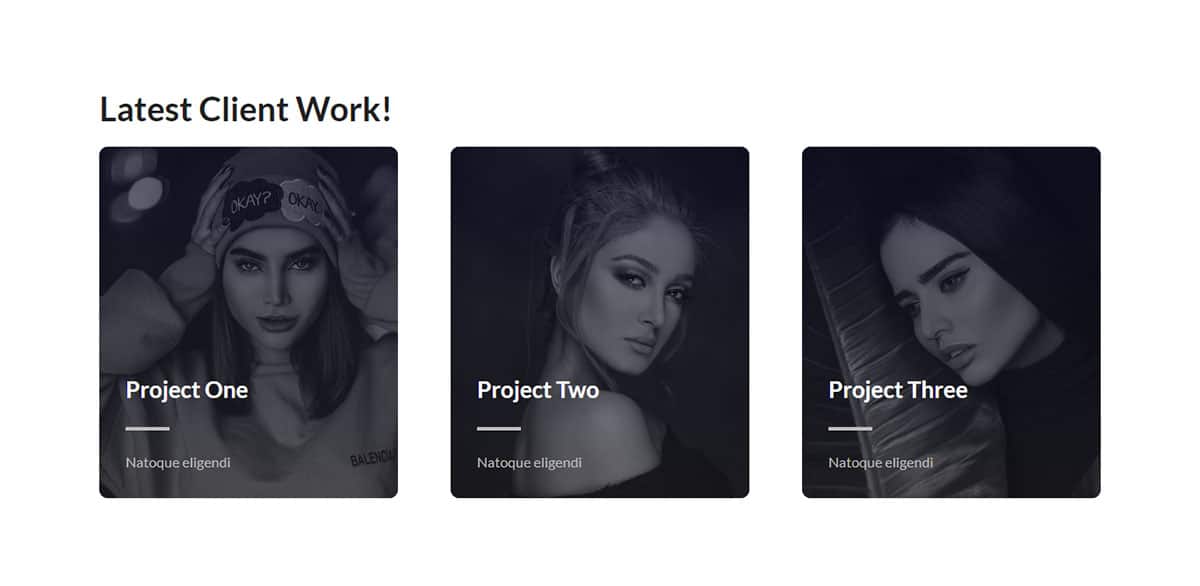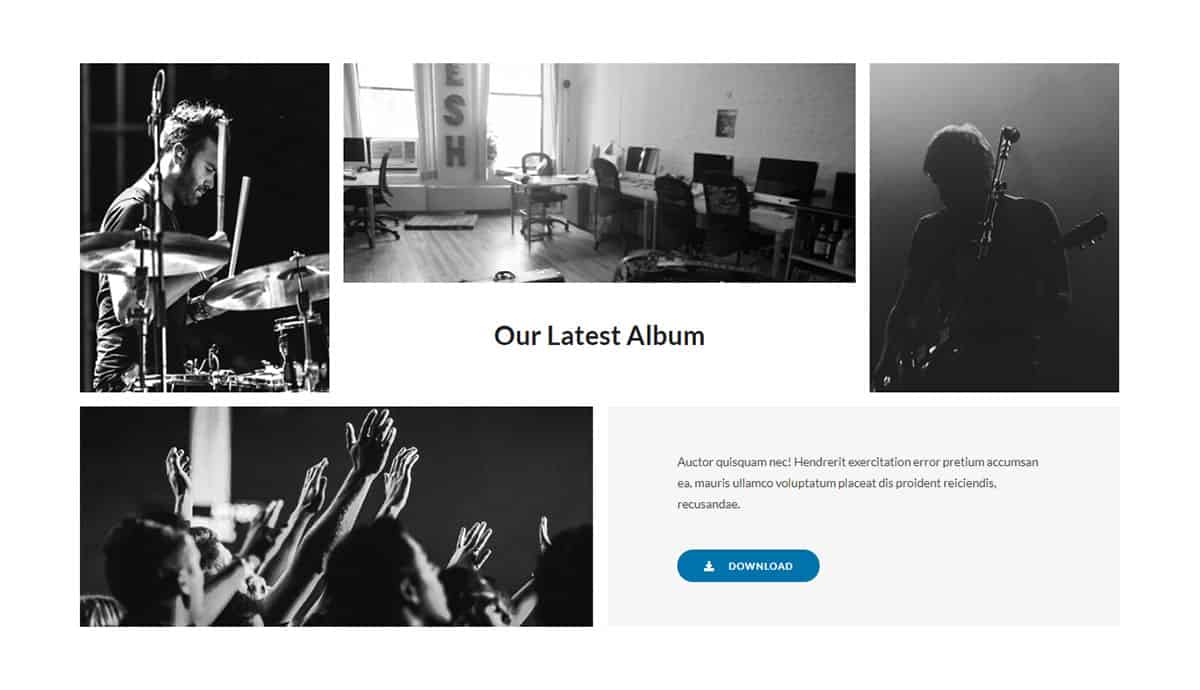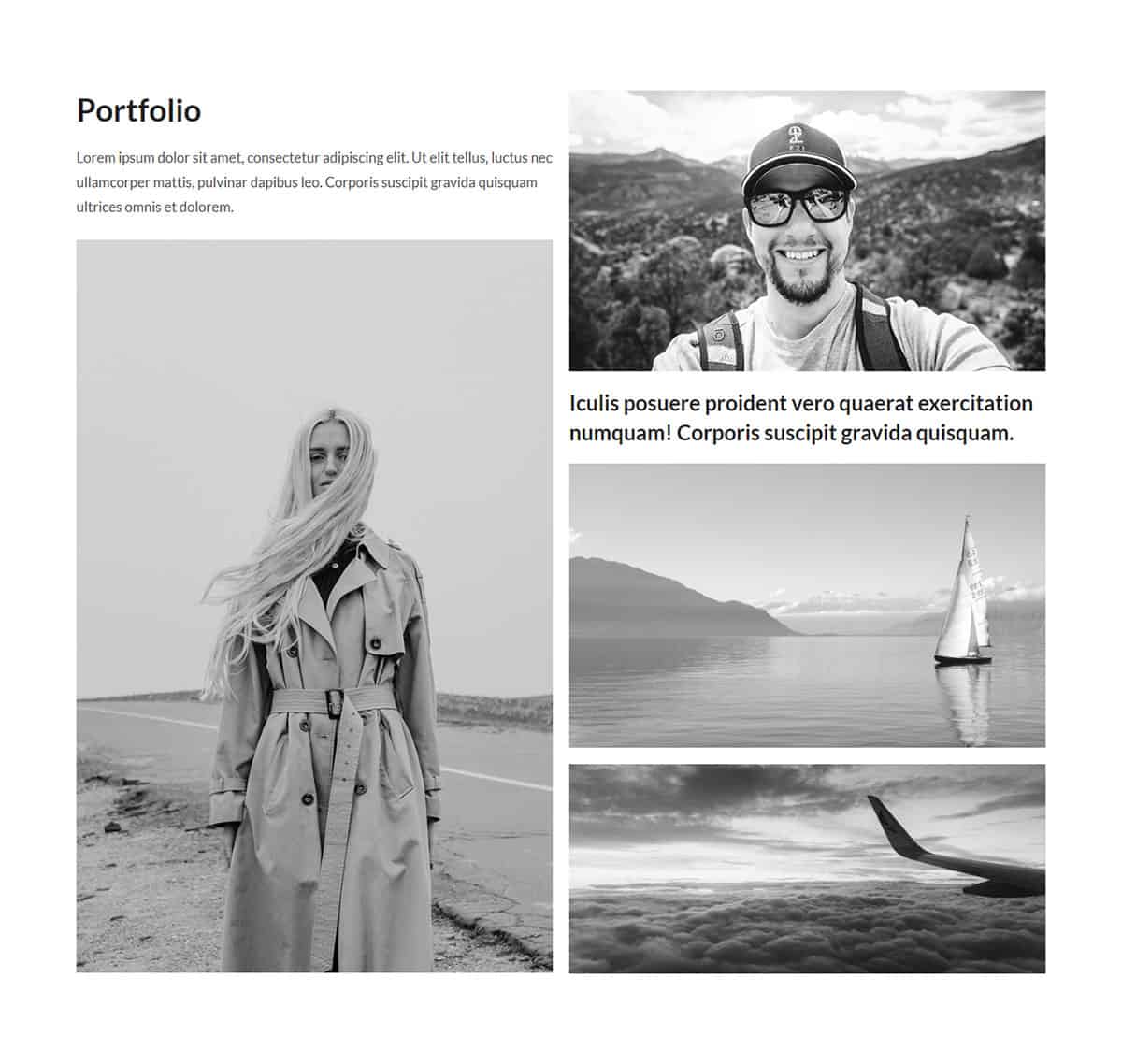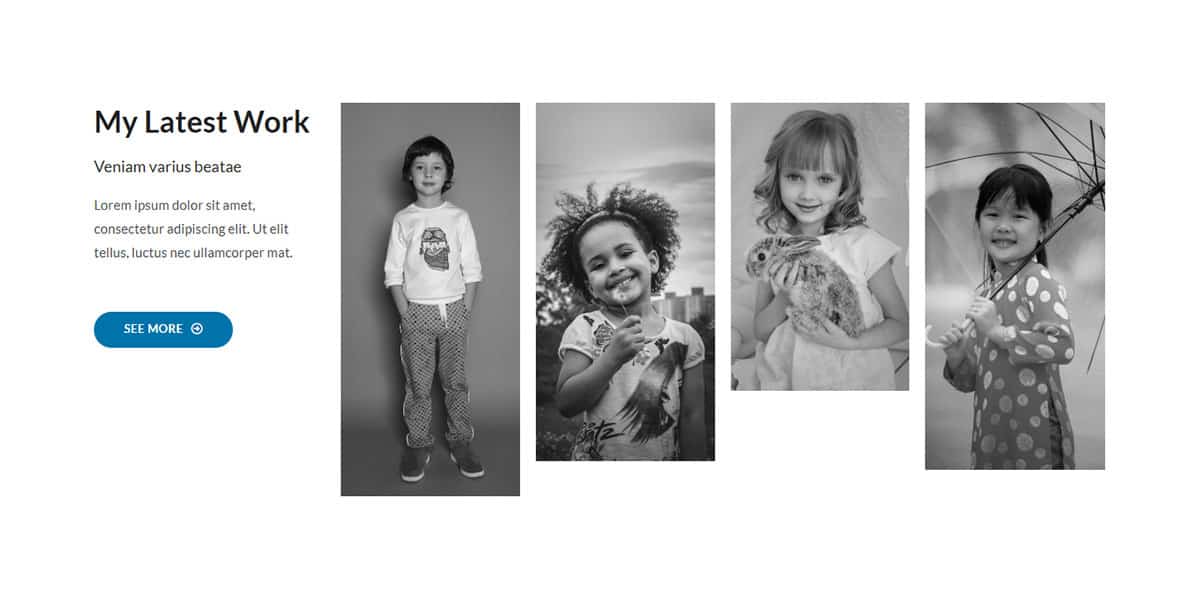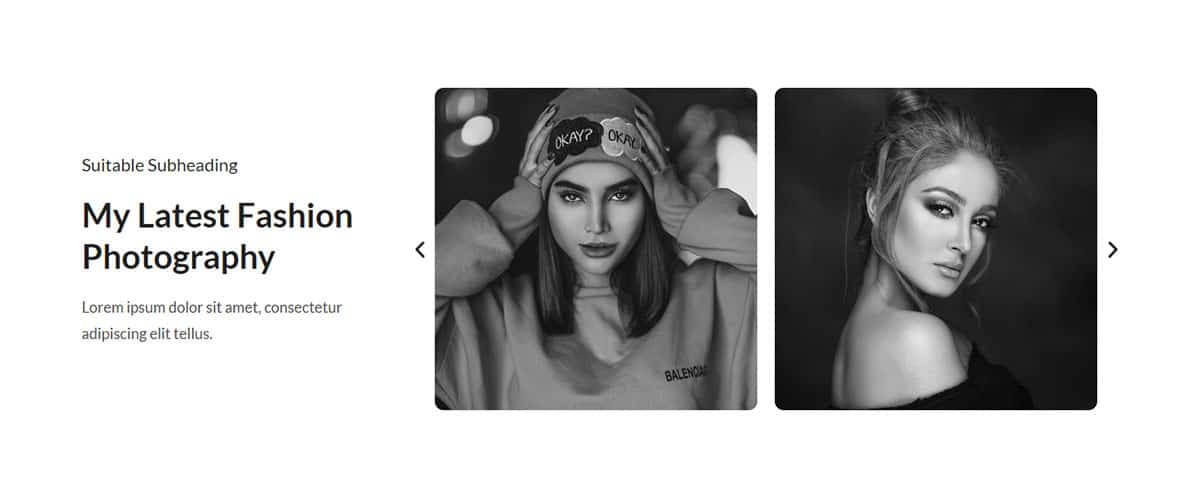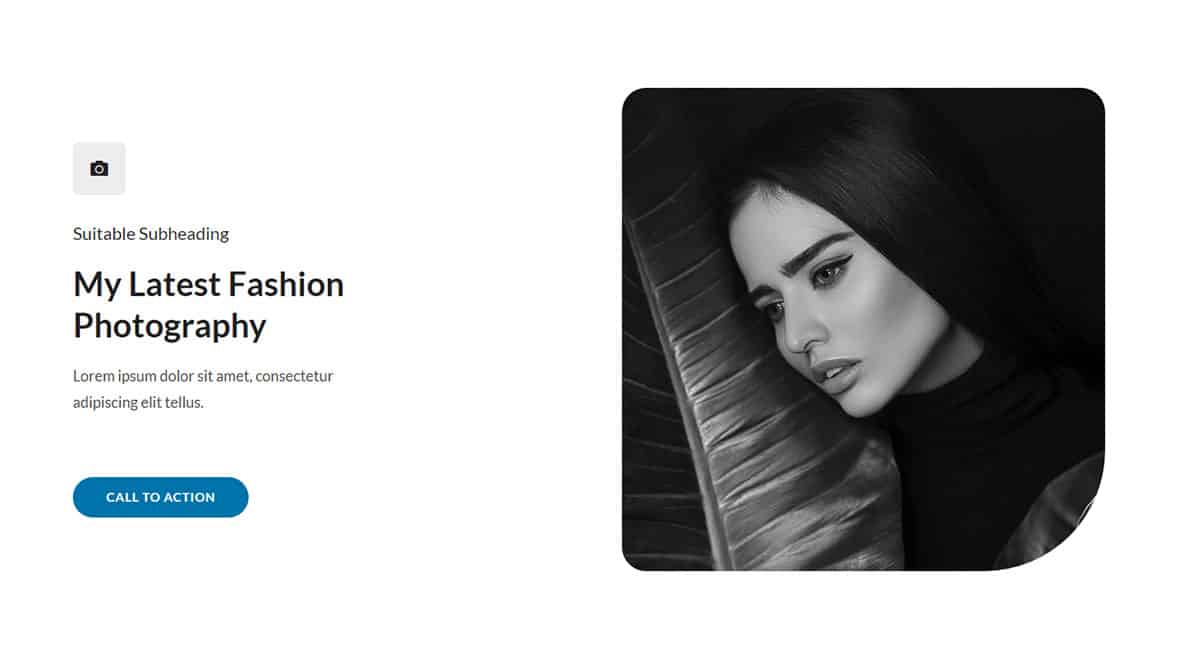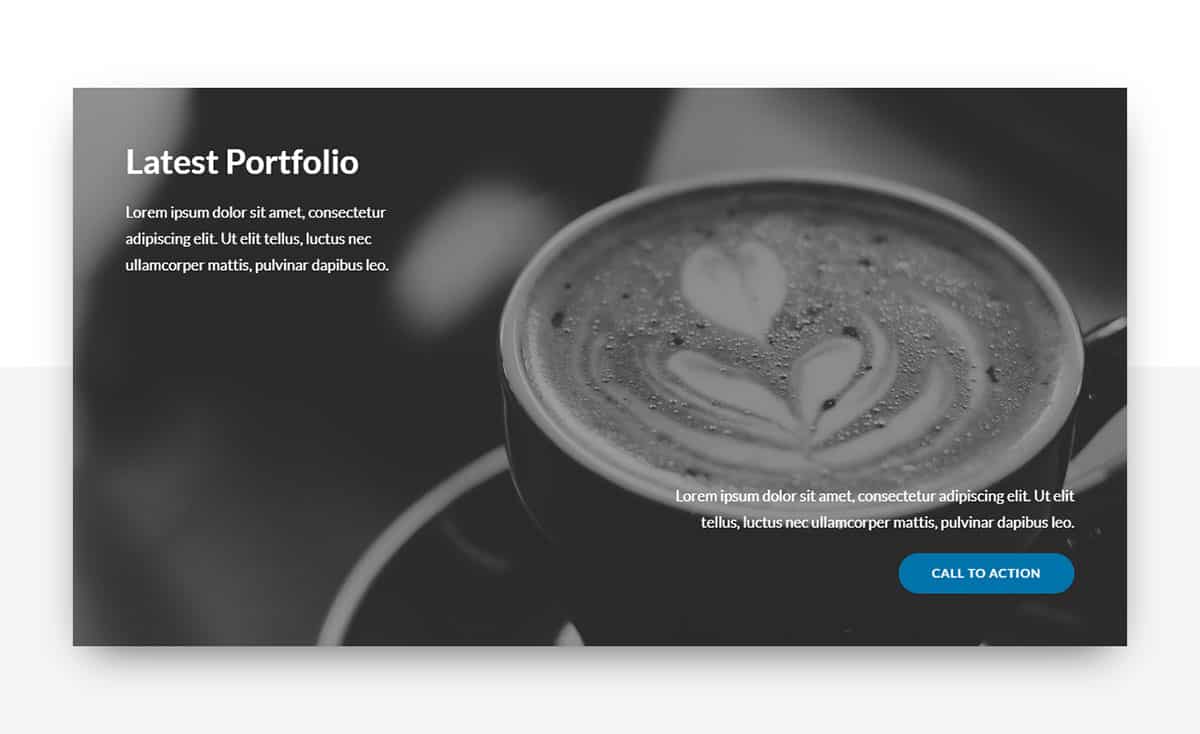 Can be used for inspirational quotes or customer testimonials.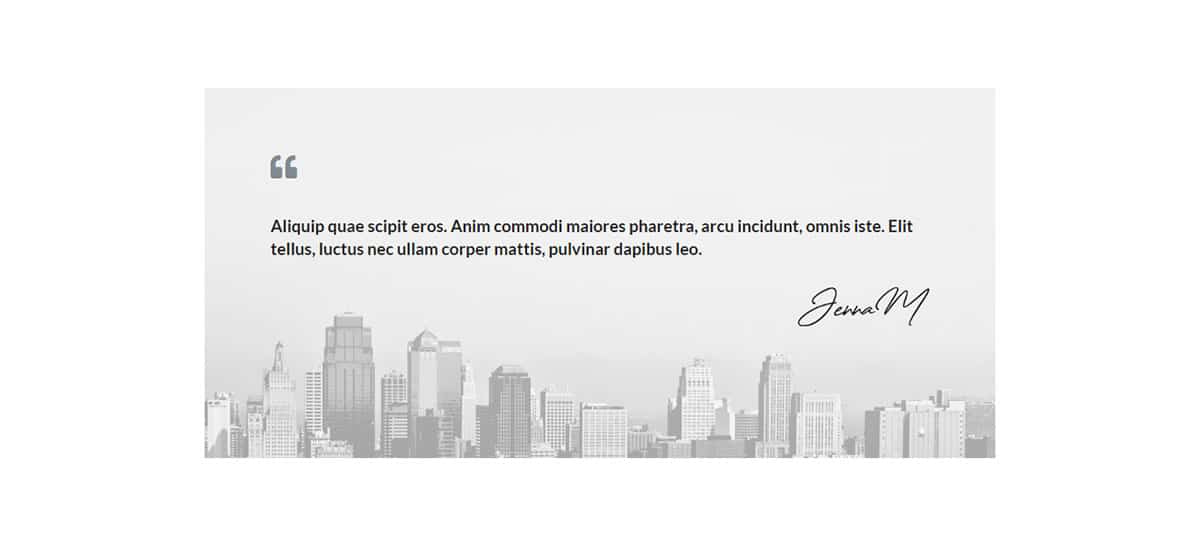 Here you can add numbers that mean something to your business.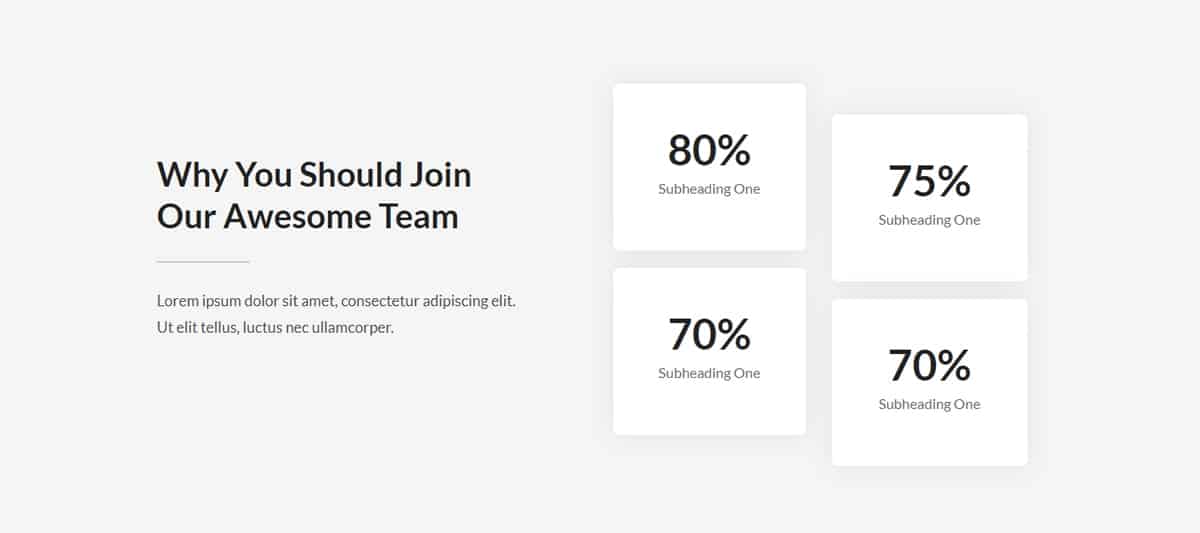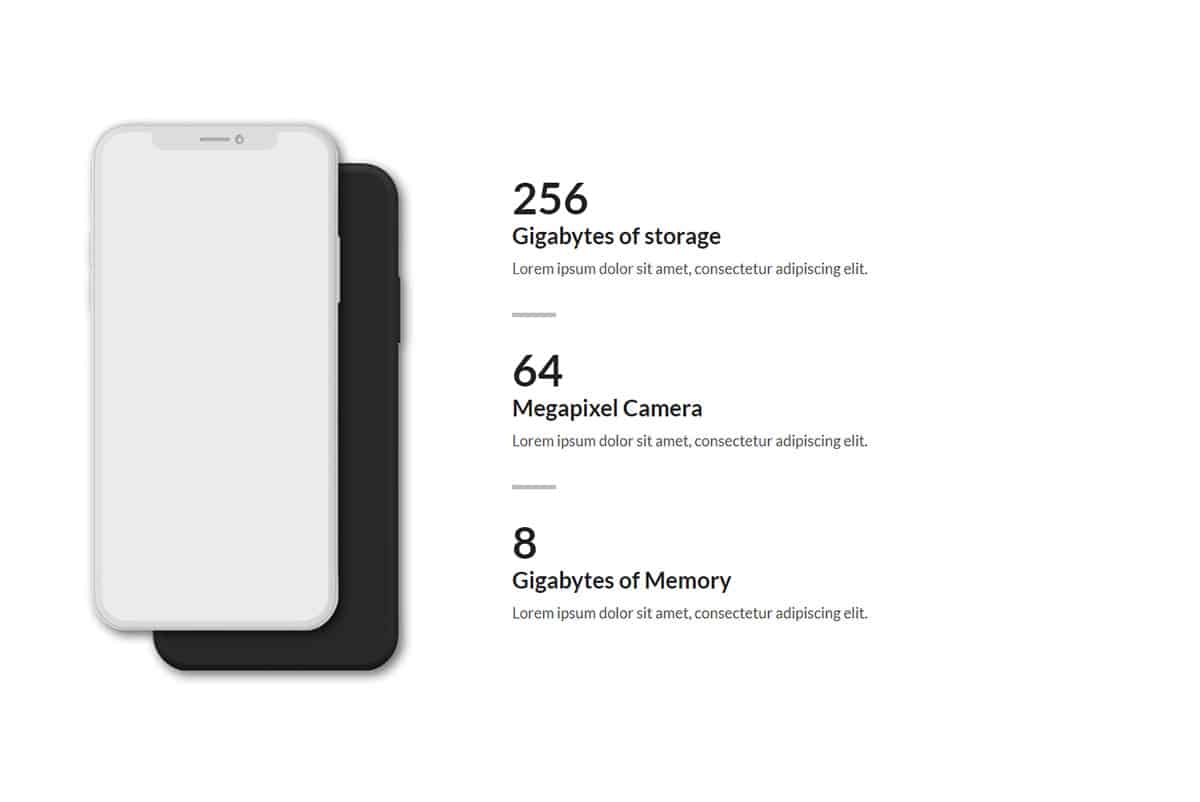 Display your team members to give your website more personality.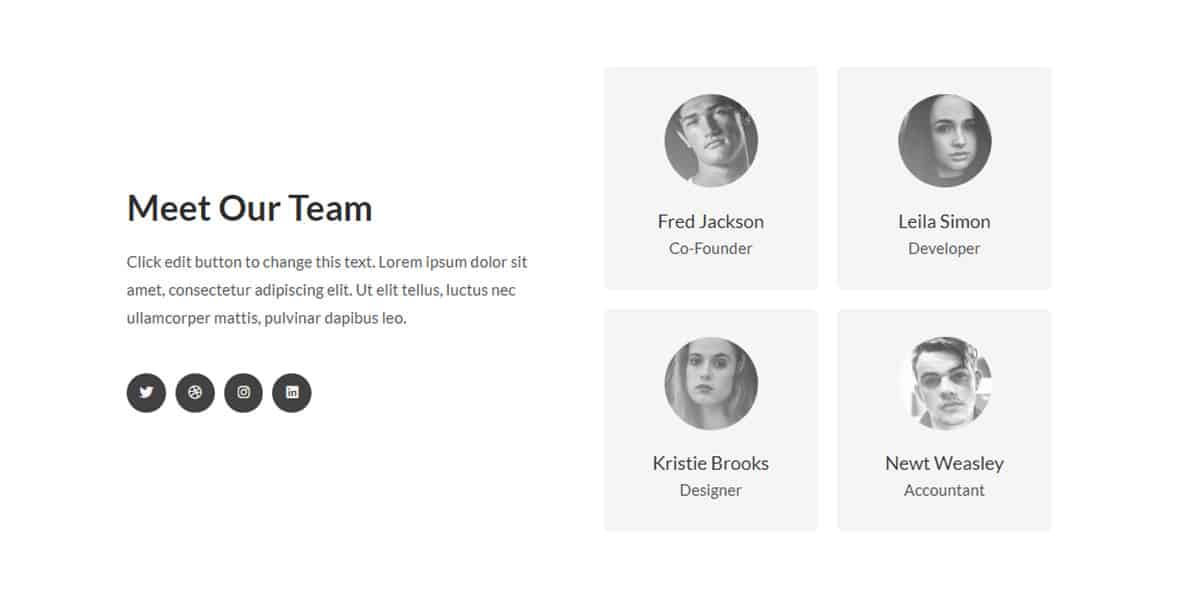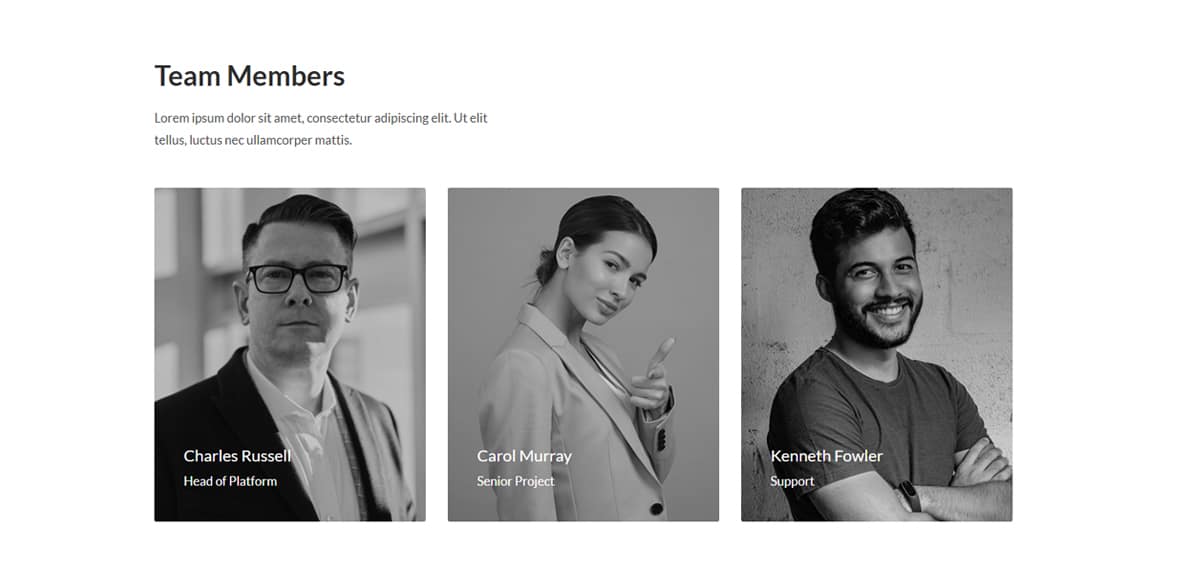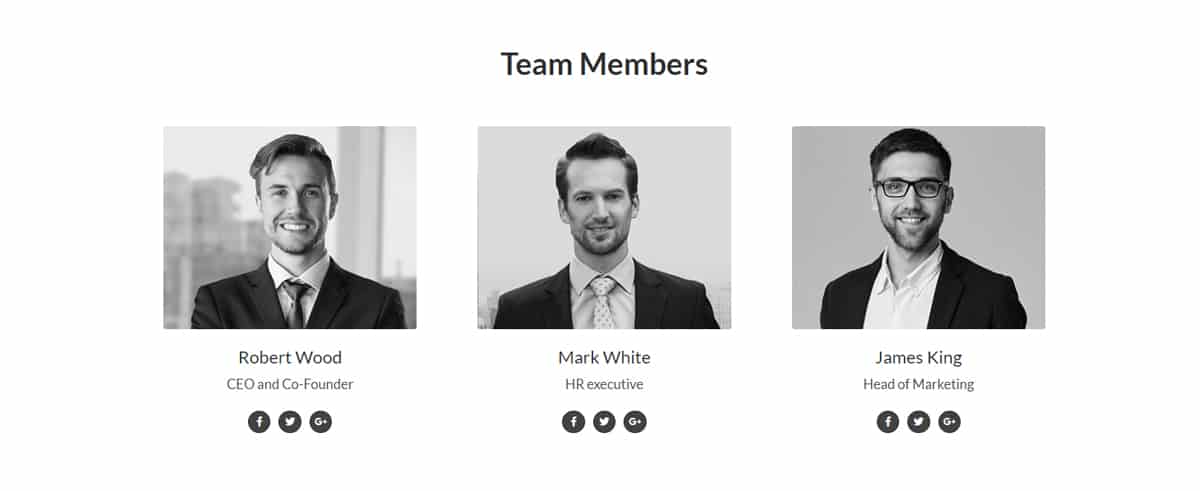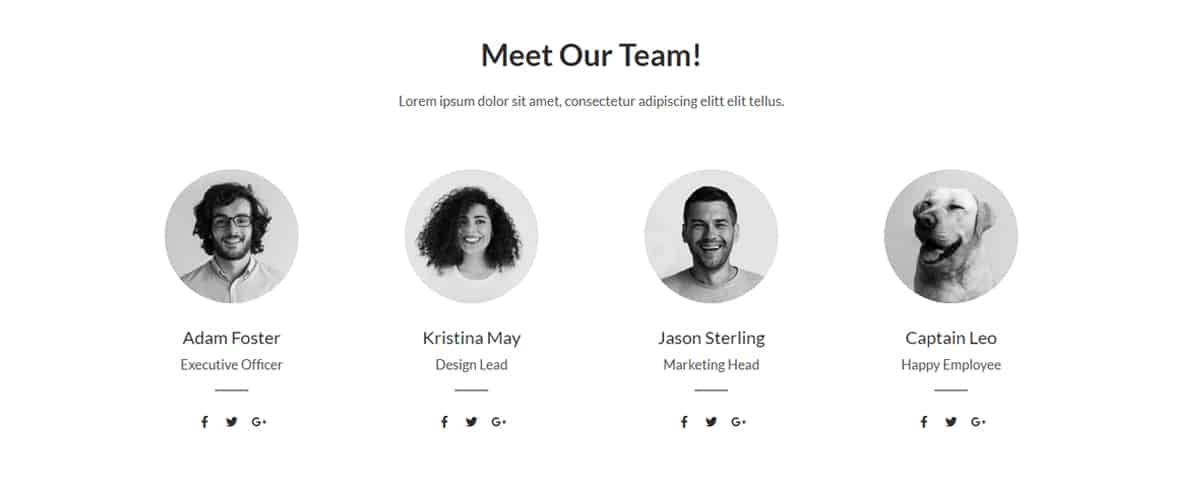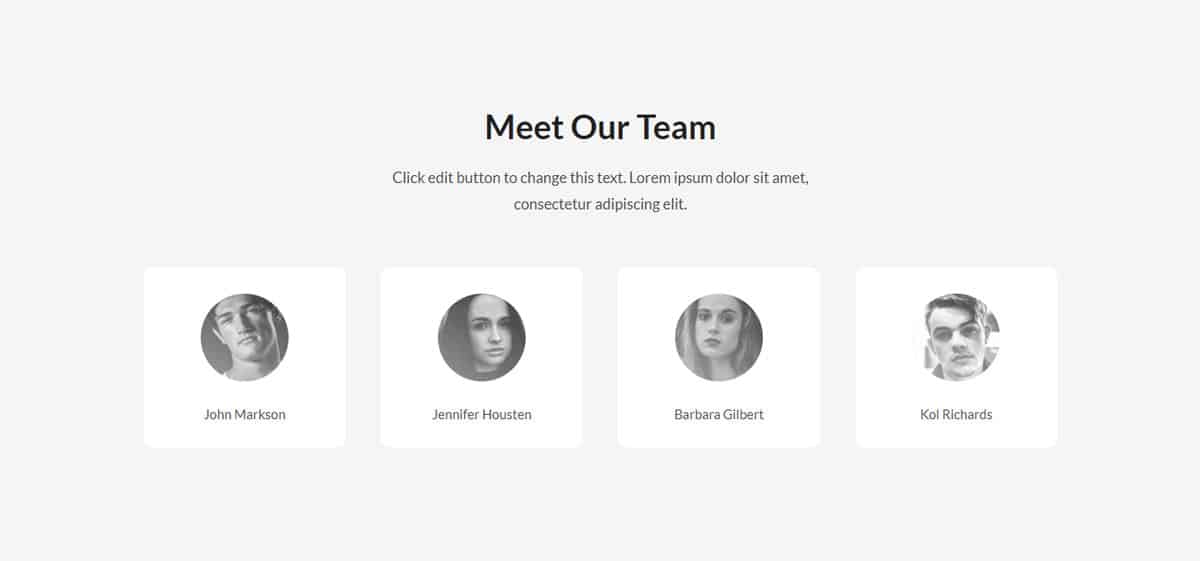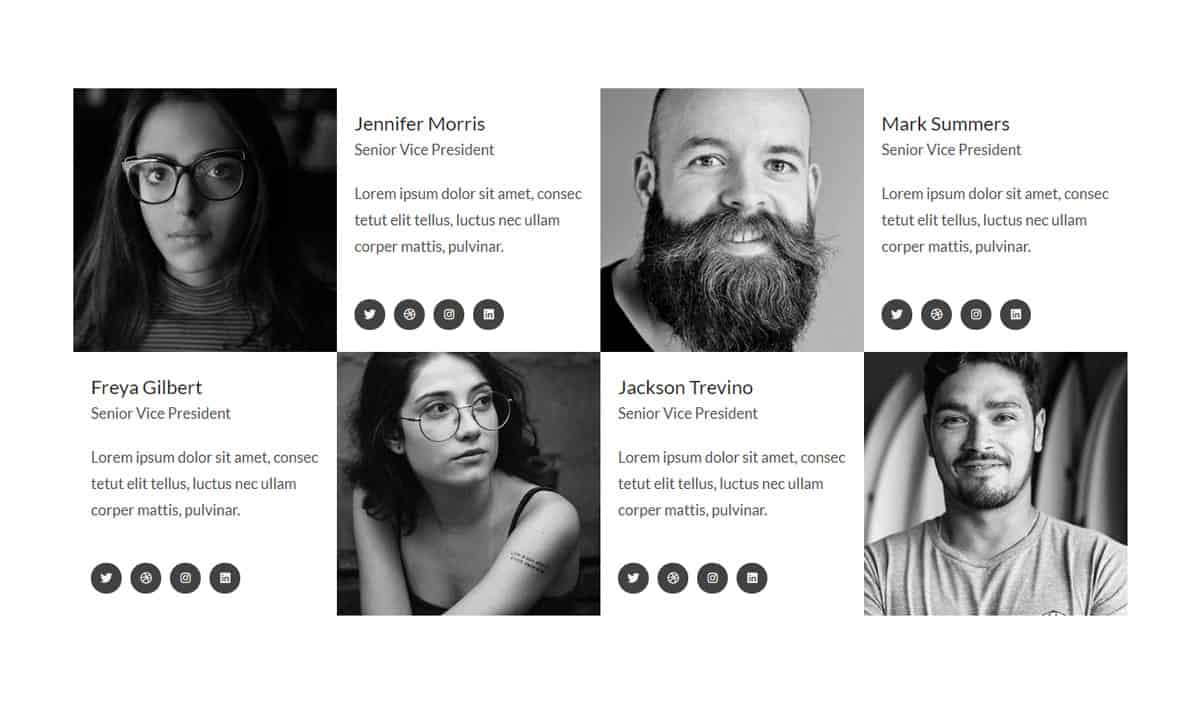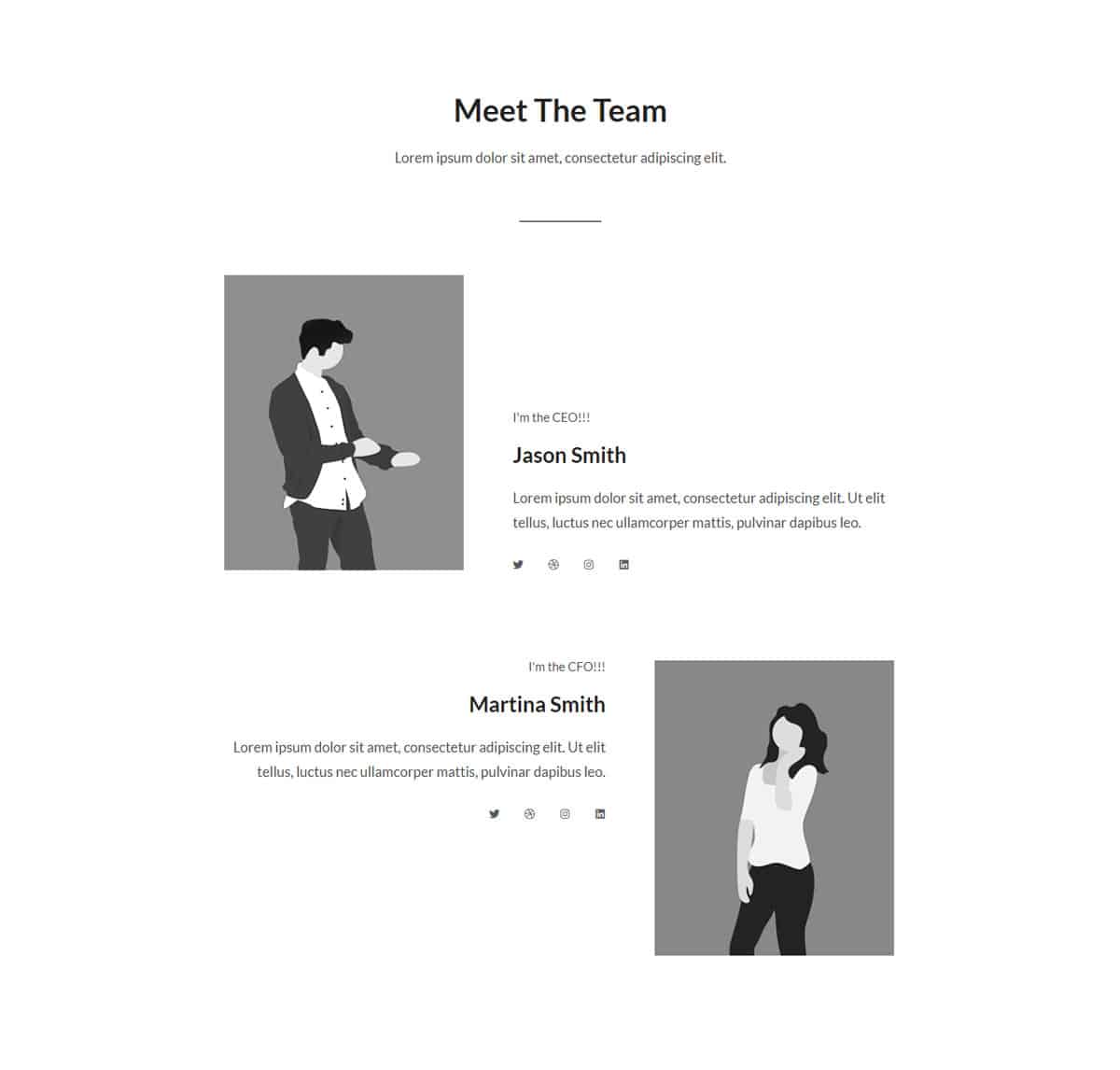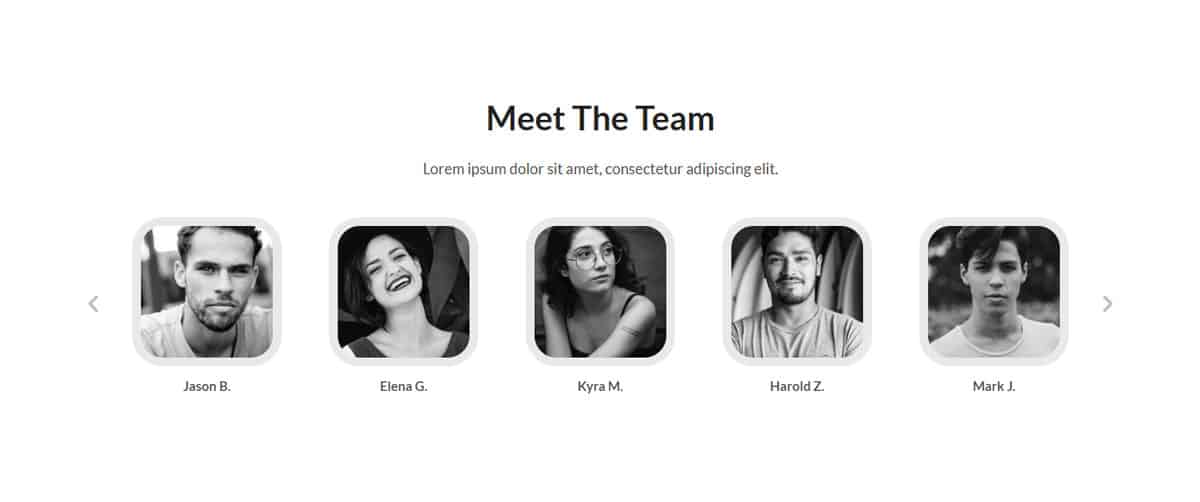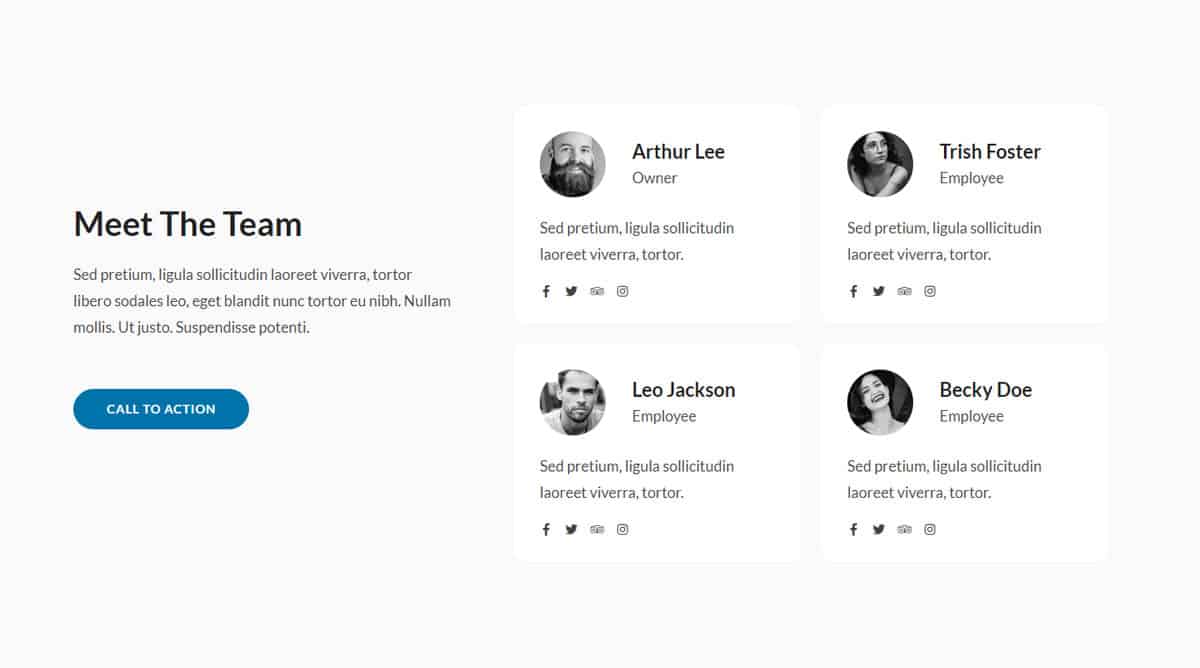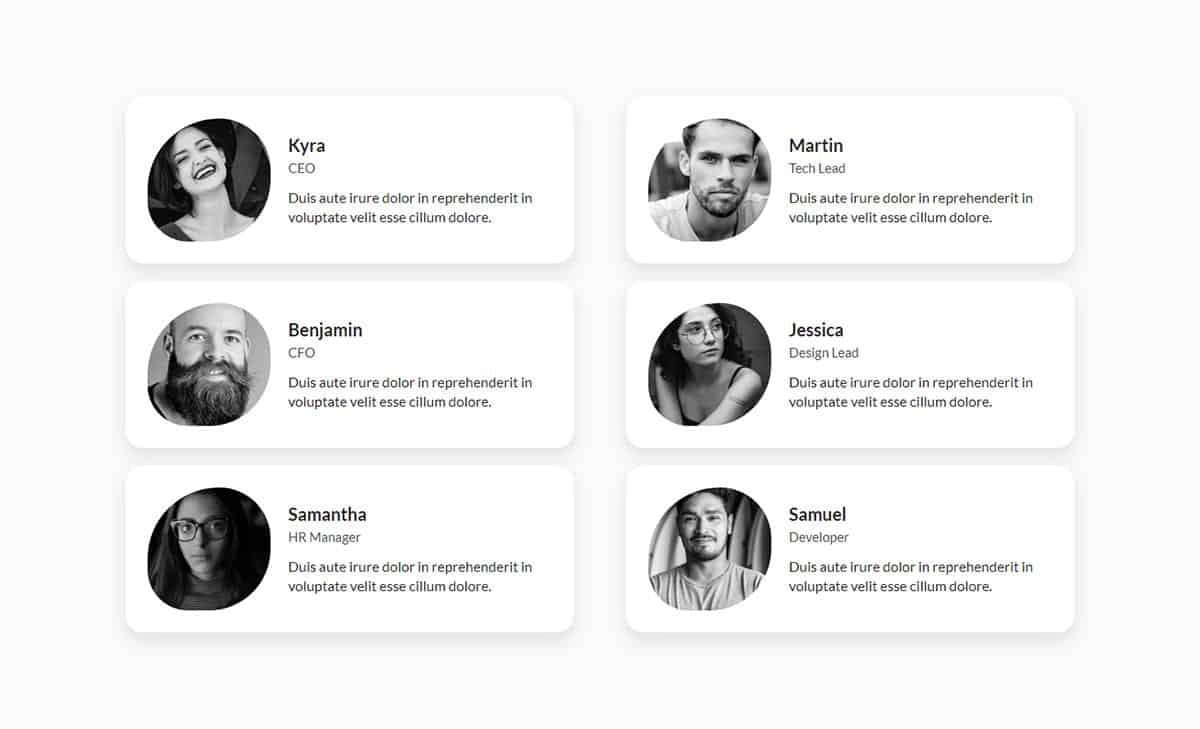 Add social proof to your site with your customer testimonials.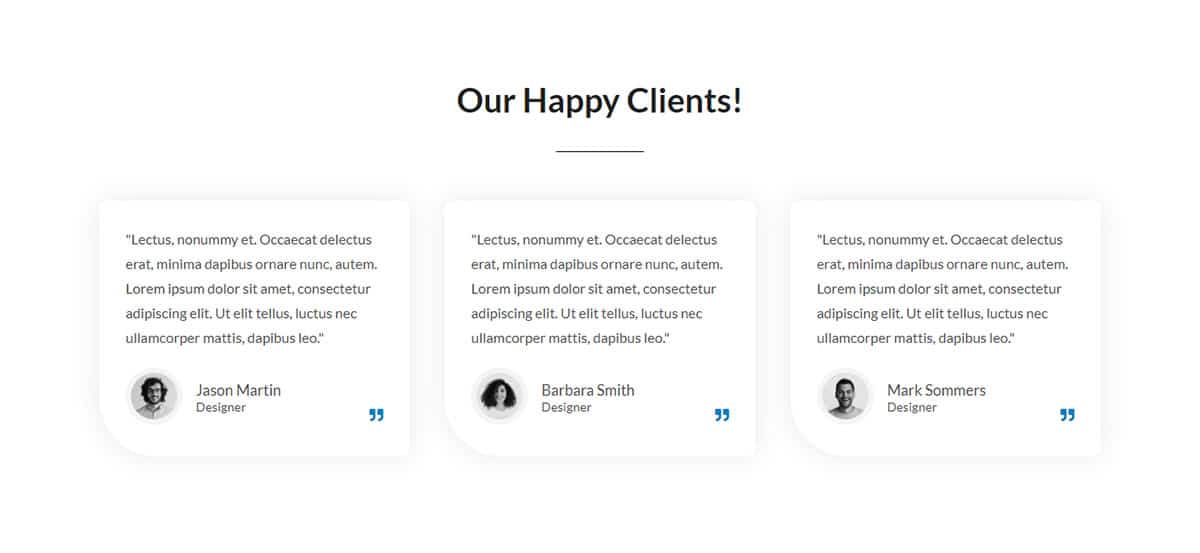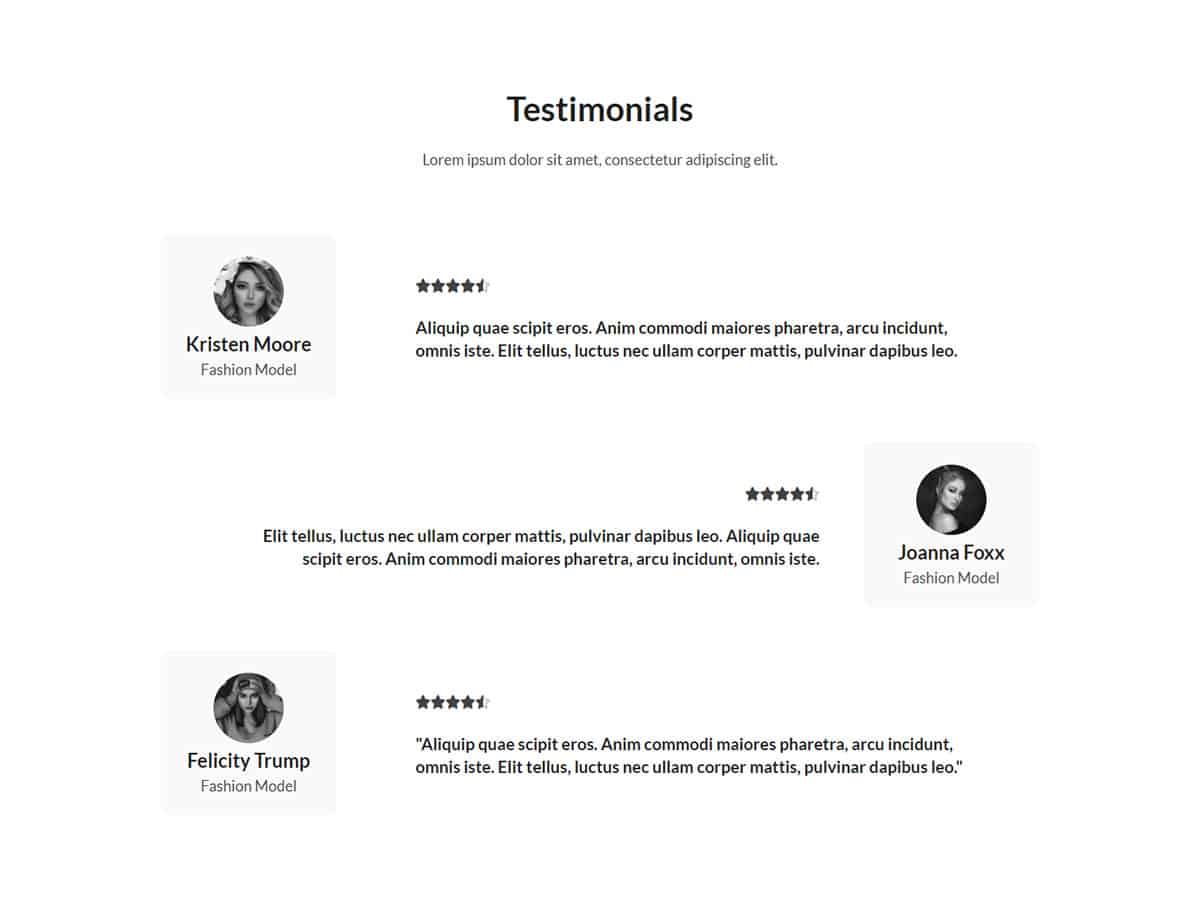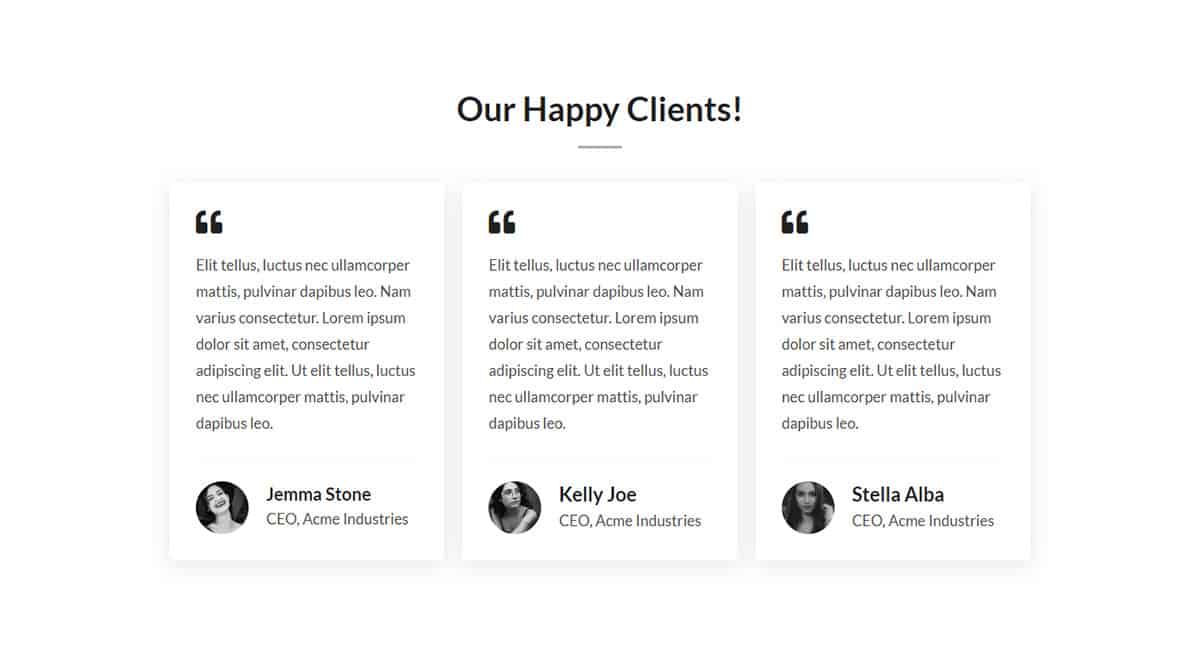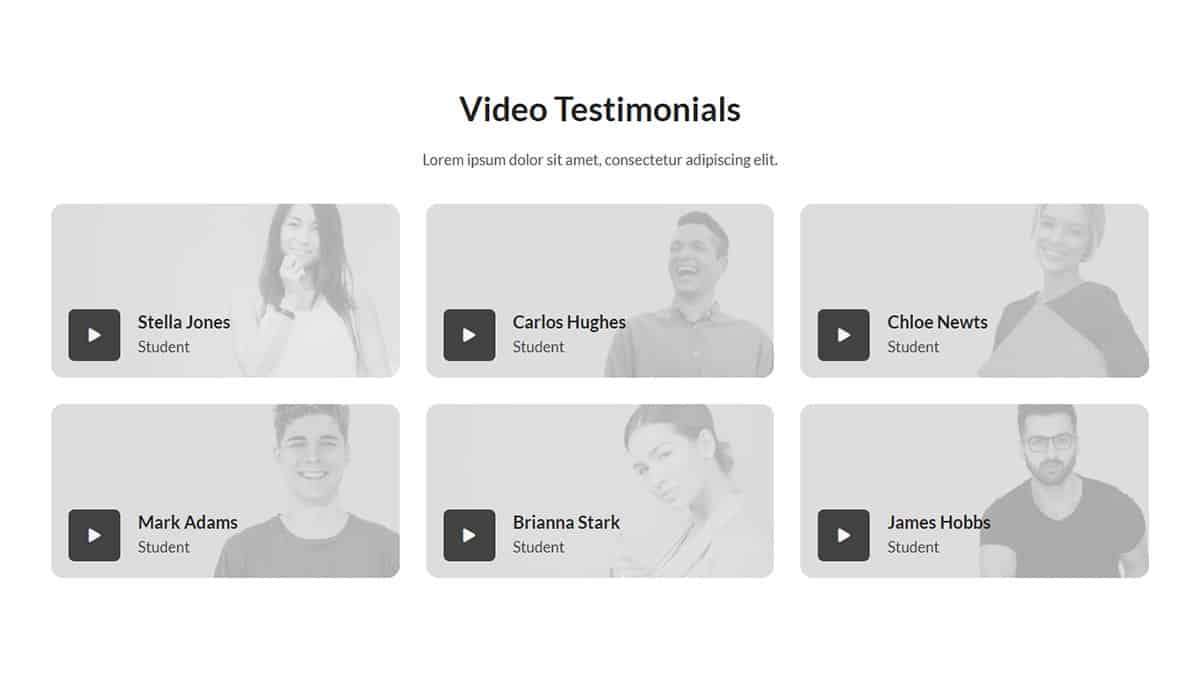 FAQ helps to greatly improve conversions. Use them!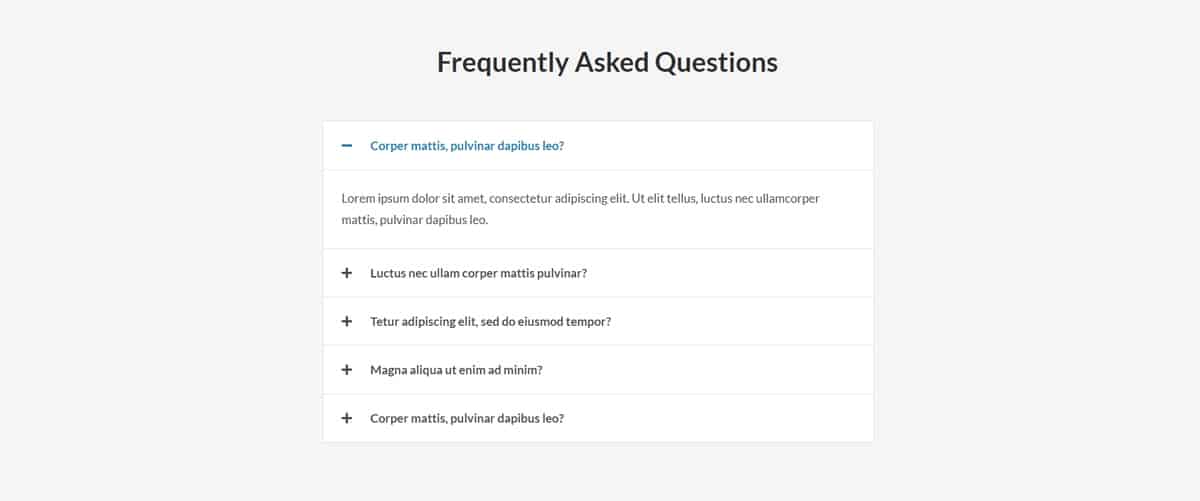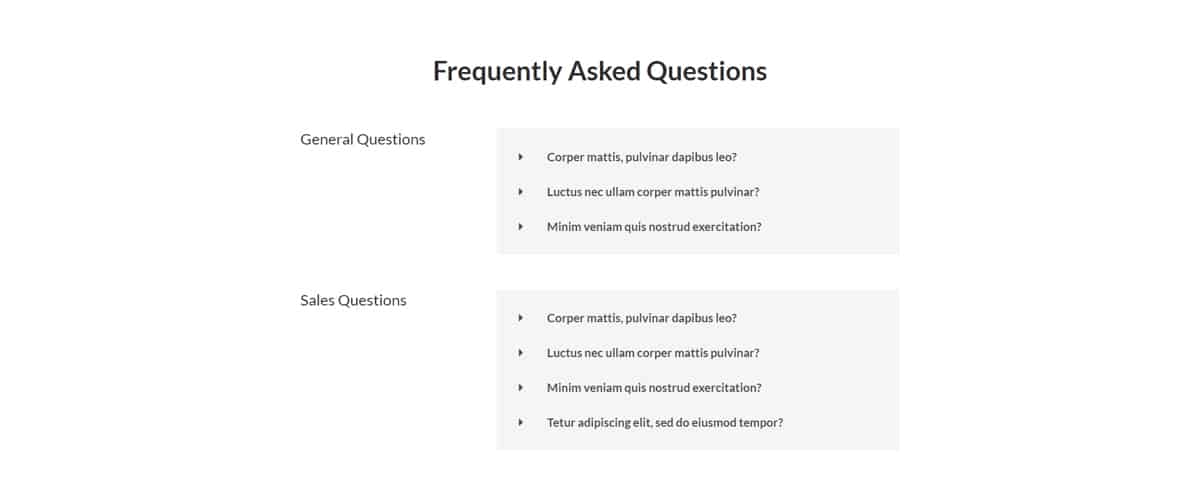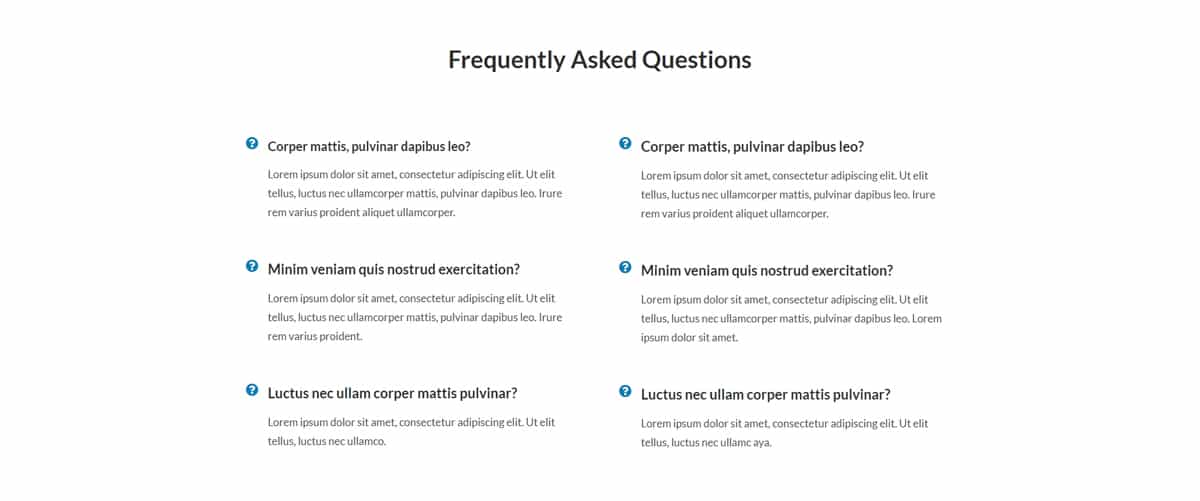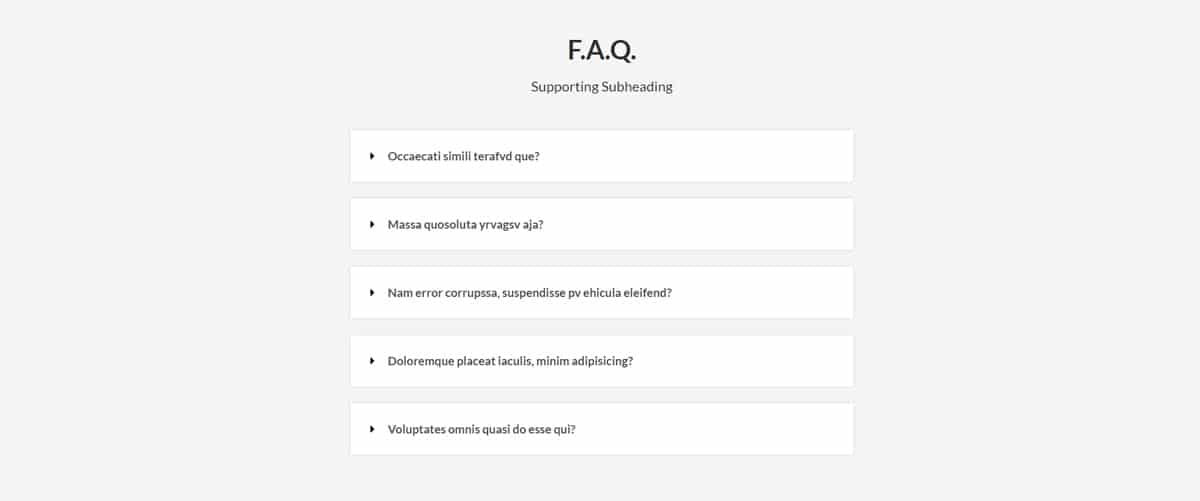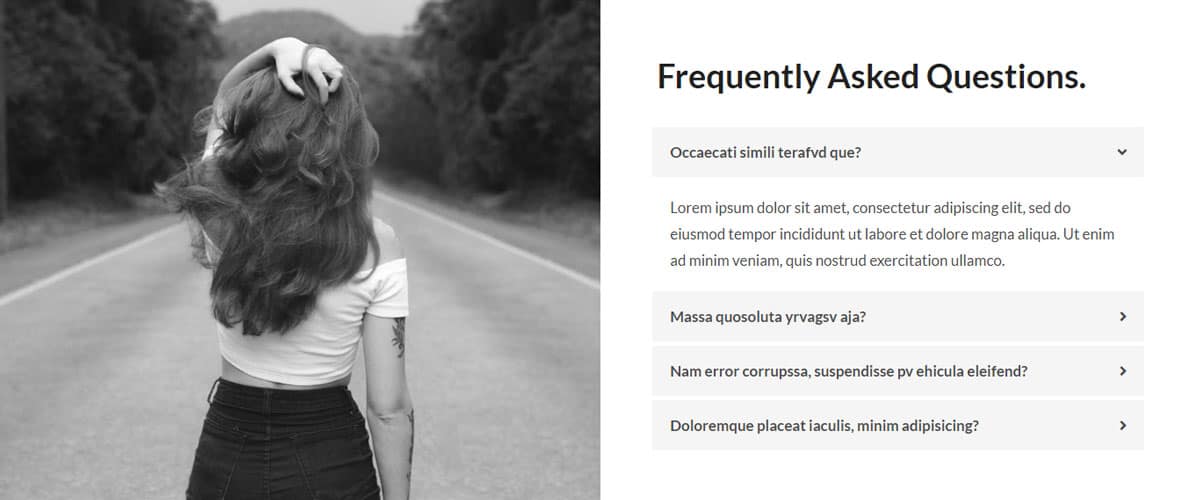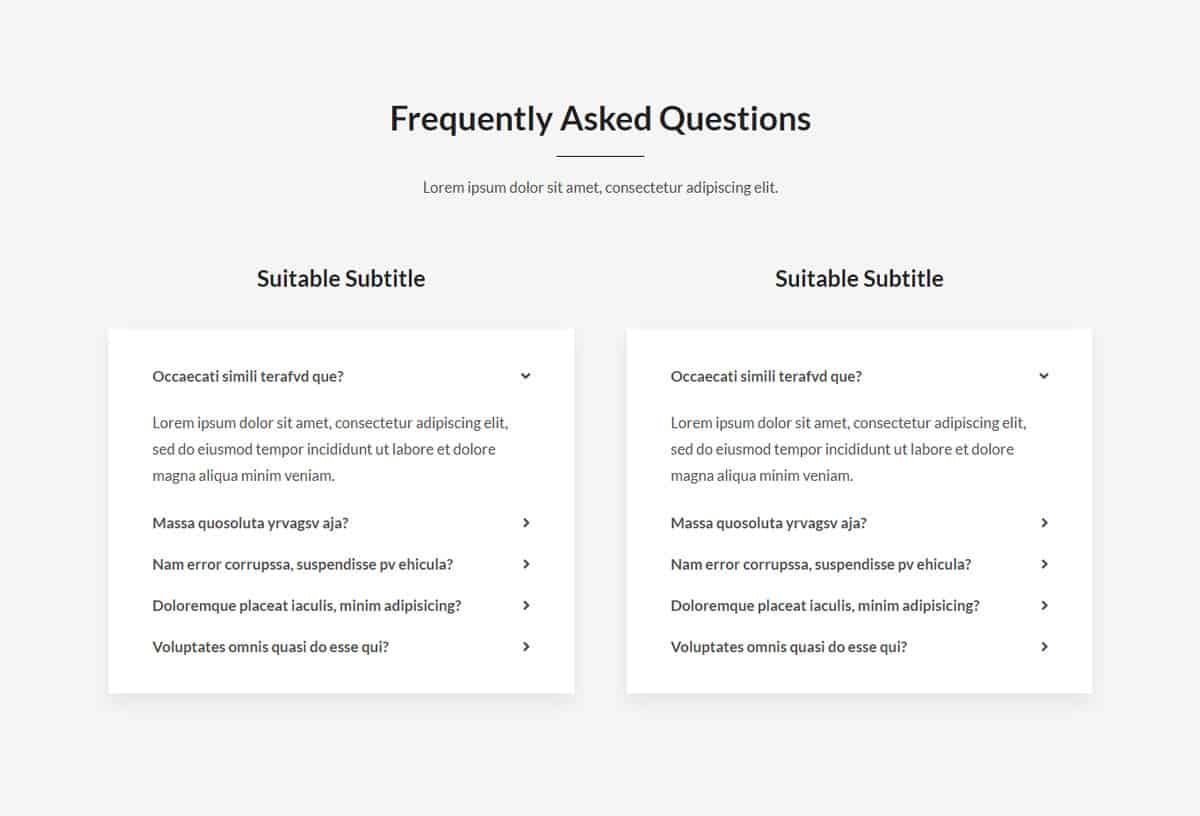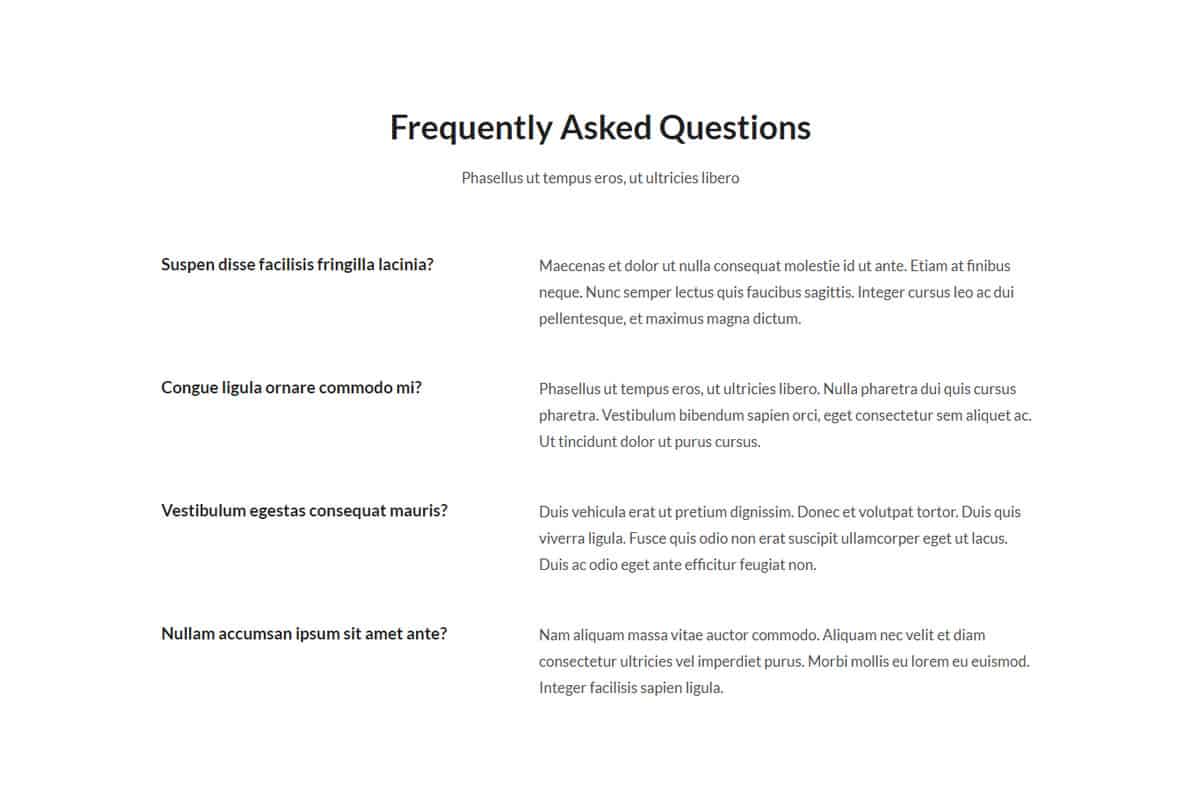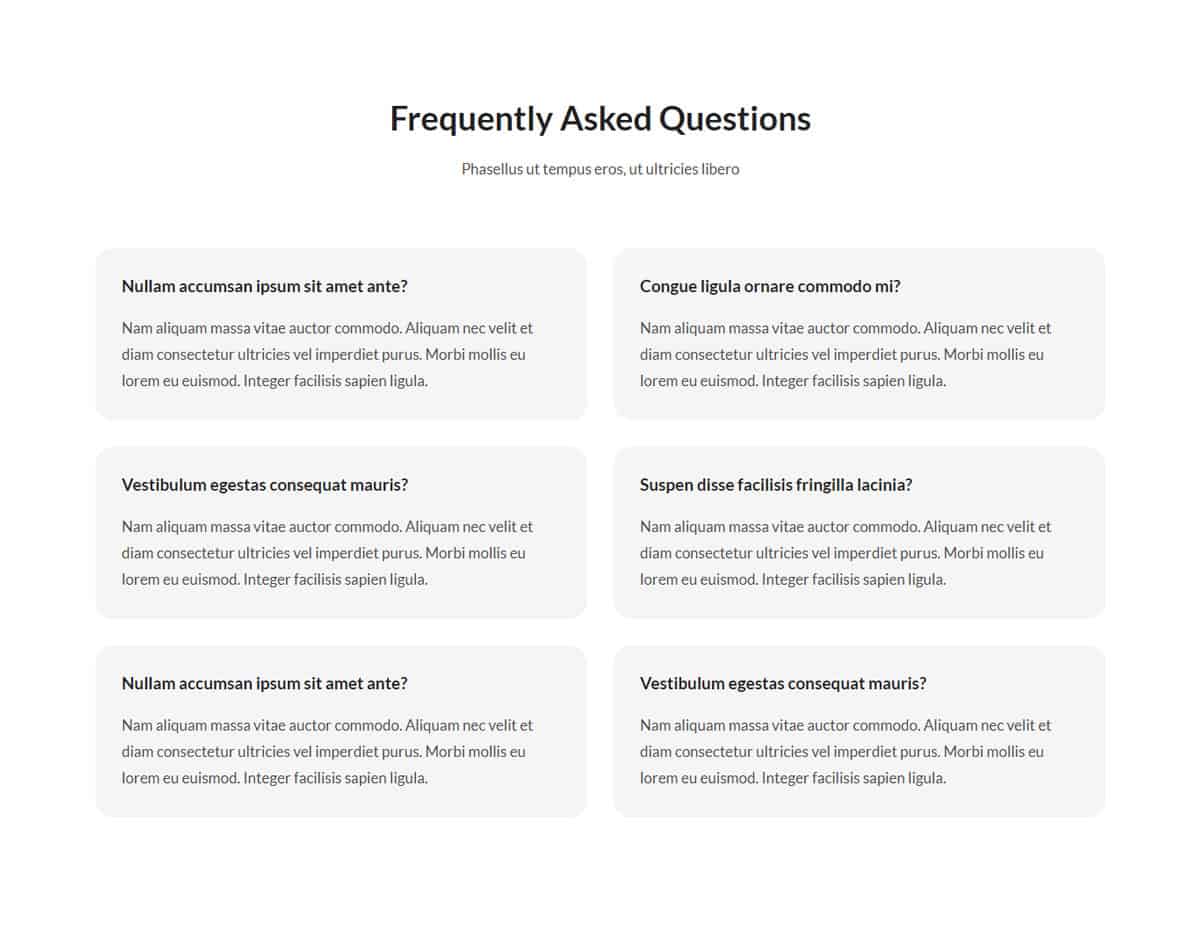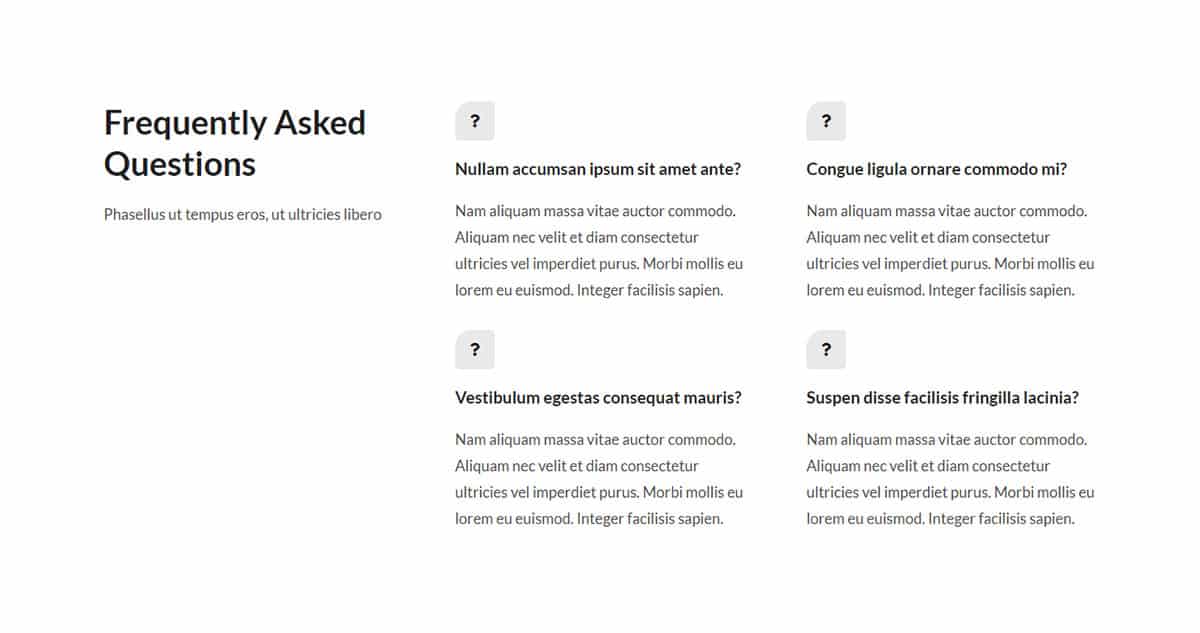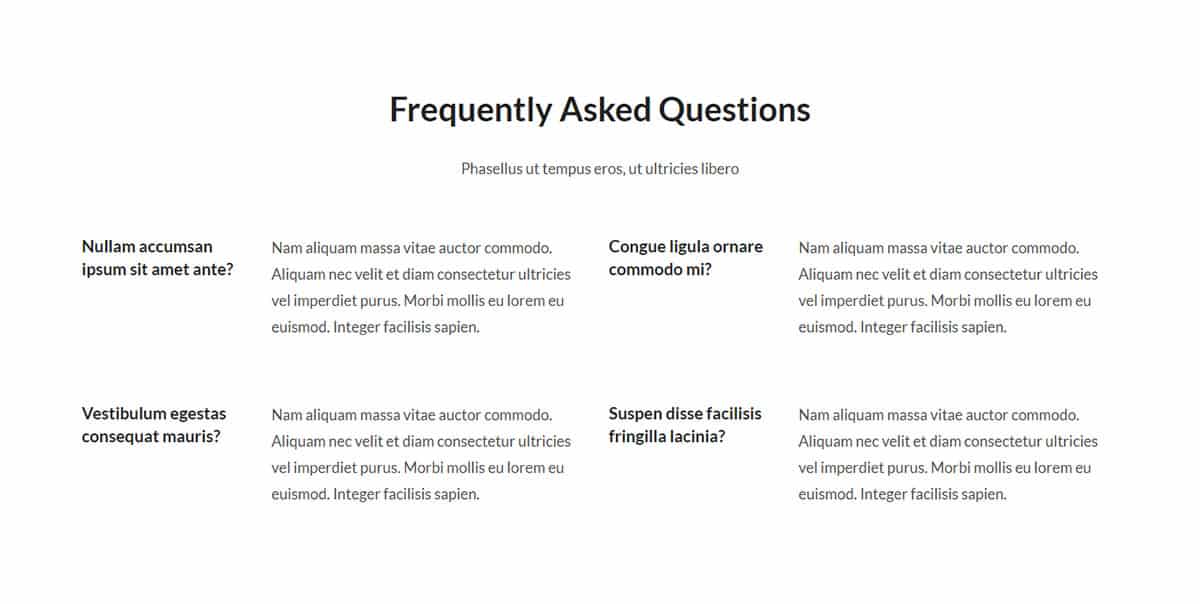 You can add contact forms, contact details and even a map to your location.