Disclosure: The opinions expressed in this post are my own. This post may also contain affiliate links, which means that I will receive a commission if you decide to purchase through my links, at no additional cost to you.
How to Choose a Reliable and Powerful Singapore Web Hosting Service
Choosing a web hosting provider is daunting, especially if you are new. Website owners like myself tend to jump from host to host, constantly in search for the perfect one. There are plenty of web hosting companies out there, how do you know which is the best?
Here are 3 Golden Rules When Choosing a Web Host
Rule #1: Choose a web hosting provider that has their servers or data centers located as close to your main target audience.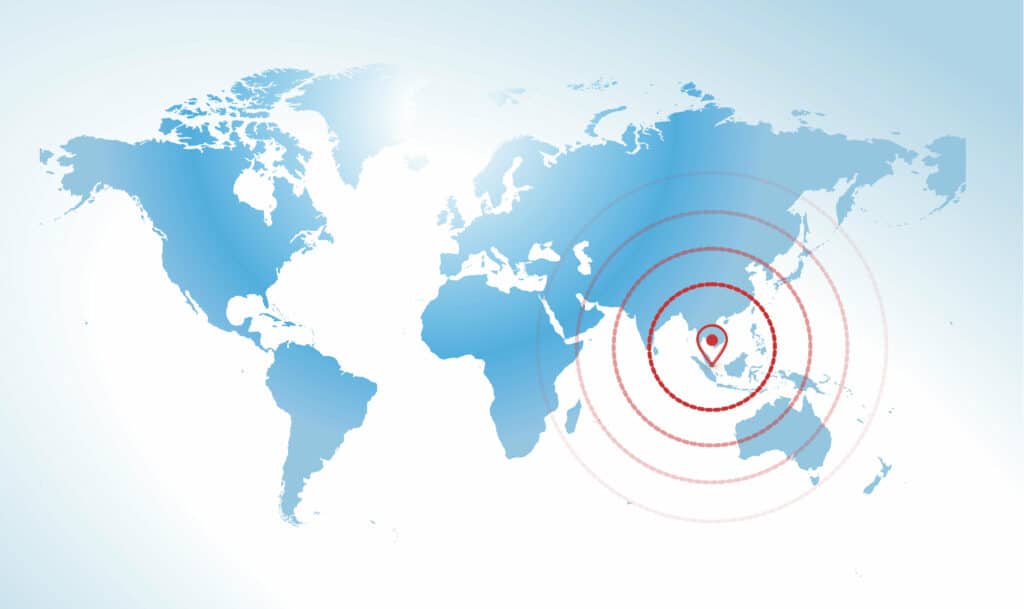 Where is you main target audience located at? If you are a Singapore-based service, then it is likely that your main target audience will be in Singapore. So you would want to ideally choose a data center or server that is also located in Singapore.
By doing so, you reduce the distance that your website data needs to travel to reach your viewers, and in return, this helps improve your page loading speed.
I see this mistake commonly made by first-time website owners, where they choose hosting providers based on raving reviews online, and failed to do research on the available locations of their data centers. Many of them end up having their websites located halfway across the world.
A good example is Singapore-based websites hosting on Bluehost. Bluehost is a reputable web hosting service that's even recommended by WordPress.org themselves. However, all their servers are located in their data center in Provo, Utah, which is more than 8,000 miles aways from Singapore. Bluehost is great if most of your viewers are from US, but it is not ideal for a Singapore-based website.
Rule #2: Choosing a plan with the right resources for your website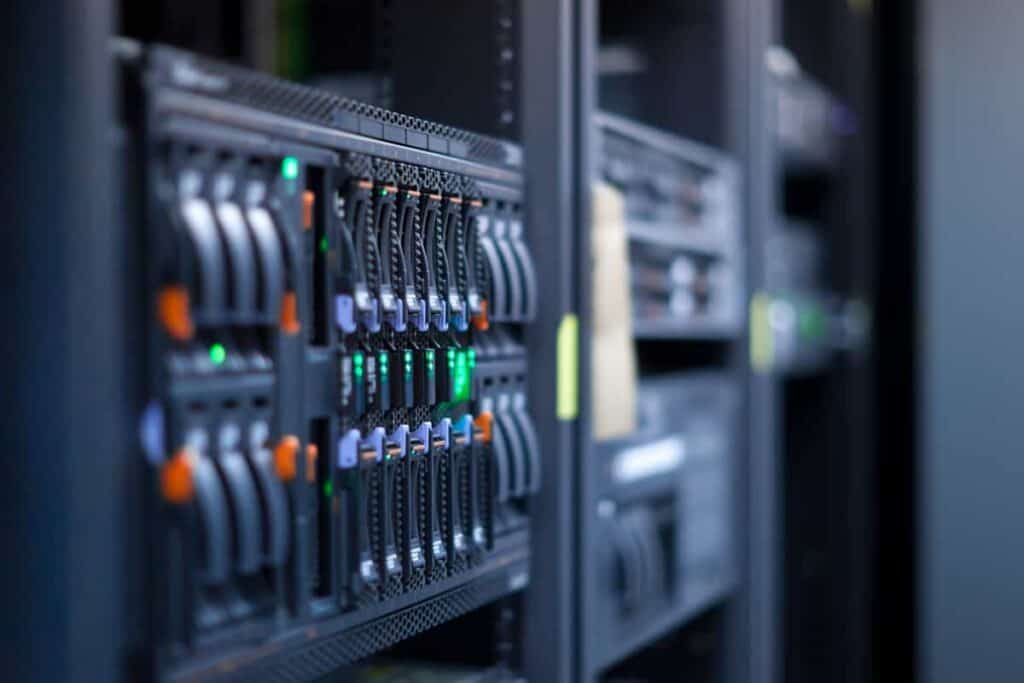 You will need to look into each plan and its specifications for each web hosting provider, as there is no such thing as a 'standard plan' in the web hosting industry. If your hosting provider provides you specifications, here are some things you want to look out for:
How much disk space is given?
How much memory (RAM) is given?
How powerful is the CPU (how many cores)?
How much traffic bandwidth are you given every month?
How are your server resources being shared?
Some hosting providers have their plans tied to a monthly visitor cap. Instead of showing you the resources that will be allocated to you, they promise you a well-functioning hosting service so long as you fall under the monthly visitor cap. This makes it easier for website owners who are generally not familiar with the technical aspects of web hosting, and rather have a plan catered based on their overall traffic.
Now to give you an idea, a simple brand new 5-page WordPress-based website with minimal plugins, perhaps only needs a plan that gives a few GB of disk space, 512MB of RAM, 1 core processor, and 100GB bandwidth on a shared hosting. But a plan like this may not perform the same between 2 different hosting companies, especially on shared hosting. This is because some hosting companies may "stuff" more websites onto a single server just to increase their profit margins, at the expense of performance. It is therefore important to go with hosting companies that have a good performance track record.
Shared Hosting, VPS Hosting, Dedicated Server? What are the differences between them?
To put it simply, the differences lie in how the resources are being allocated to each hosting account owner.
Shared Hosting
For shared hosting, your websites are being hosted on the same server, sharing the same set of resources with many other websites. This is fine for a basic website as it is not resource hungry. But since resources are being shared on a shared hosting plan, a "neighboring" website might eat away all the server resources if it goes rogue, causing all other websites in the same server to possibly go down too. However, hosting companies nowadays have monitoring and protective measures in place to minimize such incidences. And also since resources are being shared, this is the most affordable type of hosting plan that will be offered to you.
Dedicated Hosting
On dedicated hosting, all resources are dedicated just for you. No other websites but yours will be hosted on that server. Dedicated servers are expensive because it is the entire server that you are basically renting. They are catered more towards big companies that rely on their web servers as a main part of their business, and cannot afford to have their servers go down at all.
VPS Hosting
In between shared hosting and a dedicated server, you have VPS hosting. VPS uses the concept of sharing a server, but with a big difference: resources are dedicated solely to you, and are not shared. Your website will be "isolated" from other websites even though they are on the same server. This means that you have a very similar experience to a dedicated server, without needing to rent the entire server. Growing websites will find that VPS hosting hits the sweet spot for their web hosting requirements. They are able to choose a plan with the right amount of resources, without the need to break the bank just to rent an entire server.
Remember that choosing a plan that is too powerful for your needs will only lead you to having unnecessary costs for something that you don't need. While choosing a plan that is underpowered, will only lead to your website not performing well, leaving your viewers frustrated. To keep a good balance between performance and cost, you should choose a plan that is the right fit for your website.
Rule #3: Choose a reputable hosting company with a good track record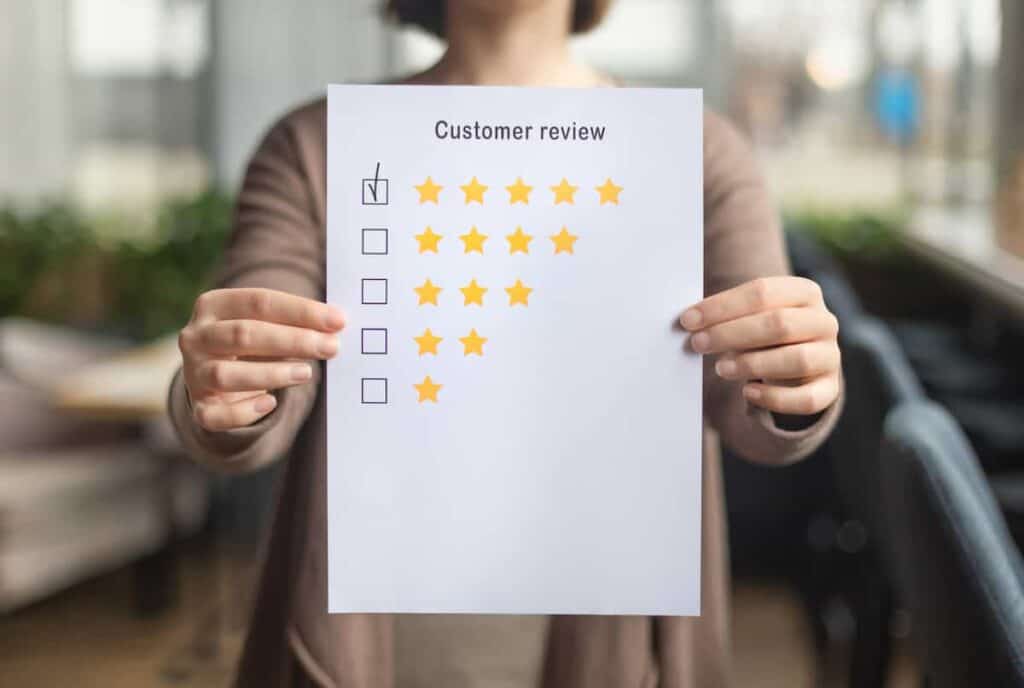 When a plan is too good to be true, it usually is.
I have seen websites totally disappear within months of setting up because the web owner chose to host with a sketchy company that he found on a forum, that provided a $2 per year web hosting plan. If you think about it, $2 per user is just not financially feasible for the host to maintain a well performing server. Needless to say, it was a huge lesson learnt. Your website is your business, and you want to entrust your hosting to only the hands of the best.
Some good web hosting companies may provide promotional offers that are also really cheap, but these work differently. These packages are part of their promotional campaigns, and they will eventually make their money back through full priced renewals, upsells or any other means. It is important that you are able to identify these promotions, upsells, and what the renewal prices will eventually be.
At the end of the day, it is wise to choose a web hosting company that is trusted by many. Here are some of my recommendations if you are looking to host a Singapore-based website.
Singapore Web Hosting Recommendations
1. Vodien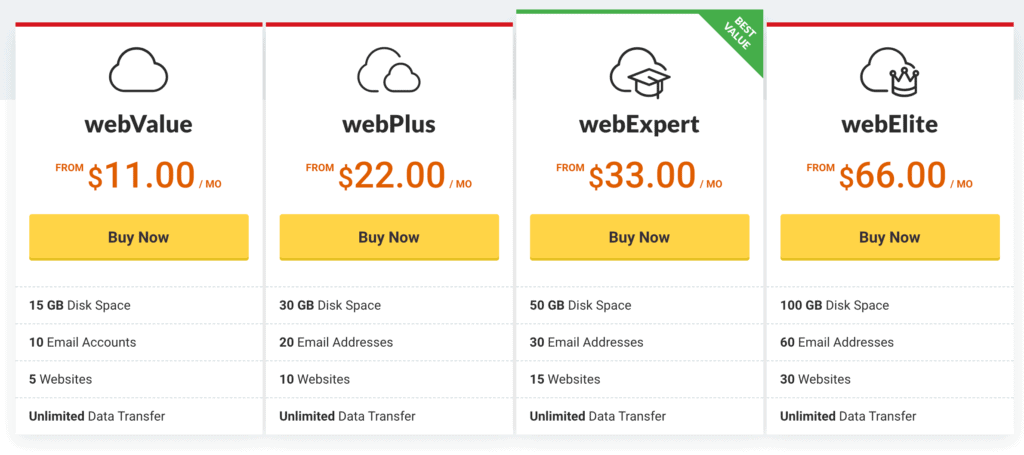 Vodien is my number one choice for my basic personal local-based websites as well as for my own client's corporate websites.
If you are running an ecommerce shop, I would suggest skipping shared hosting altogether. But if you are hosting a business website, or websites that are more static in nature, shared hosting is highly affordable and works well enough.
Vodien is a very reputable web hosting company in Singapore, provide superb 24/7 support, have fast servers and provide an uptime guarantee.
I have been using their services for many years. Their shared hosting plans perform very well, and I love that they use the traditional cPanel, rather than heavily bloated control panels that I see in some other hosting services. They also have SSL by Let's Encrypt, enabling your website to be secured through https, which is a must have for websites today.
As of writing, their most basic plan, webValue, allows you to host up to 5 websites with a total of 15GB of disk space, 10 email boxes, and most importantly, unlimited bandwidth! They also have a one-click installer for many applications, including WordPress, and provide a weekly remote backup of your files and folders. If you decide to opt for annual payment, you will also receive further savings. Even though they give you up to 5 websites, you don't need to use all 5 of them. Many of my clients use this plan with just 1 website, as it already provides amazing value. But it's always nice to know that you have options for your other side projects.
One important thing to mention is that they have not just servers, but entire data centers in Singapore. This is definitely a huge plus point as you tend to get dedicated engineers and support team that are always available.
If you are new to web hosting, you simply cannot go wrong with Vodien for its ease, simplicity, reputation and fast loading speeds. They also provide a 30-day money back guarantee in the event you are not satisfied with their services.
Click here to check out Vodien.
2. Hostinger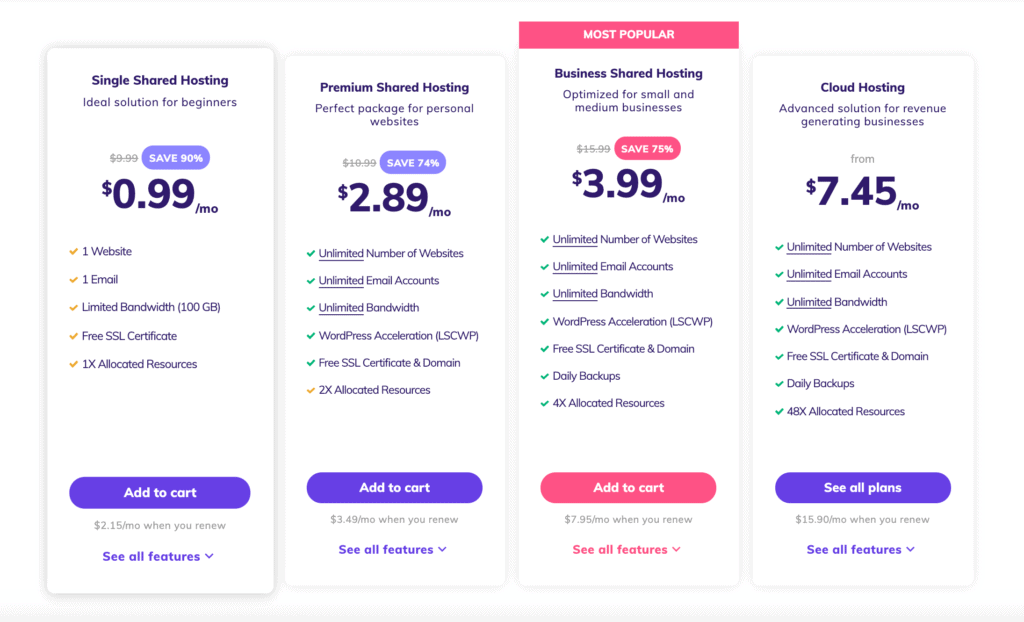 Now if budget is your main concern, and you are looking to go as cheap as possible, Hostinger is definitely for you. Their rates are incredibly competitive, and you actually get decent web hosting performance.
Of many other cheap hosting providers out there, Hostinger is one of the few that I place my full trust in. I have more than 10 websites hosted on Hostinger, and never had a problem with them.
They have a customized control panel called hPanel, which I find much more clunky as compared to the industry standard, cPanel. While it still functions to get your website up and running, at the end of the day, I'm just very familiar around cPanel and really like how fast it performs. I just get things done much quicker with cPanel.
Support used to be one of the greatest I had ever dealt with, considering the kind of price that you pay. Their team was helpful, responsive and a joy to speak with. It's still good now, but just not as good as it was. These days, the live chat seemed to take much longer to get an initial reply. But once a representative connects with you, responses from there onwards are generally quite speedy. I wouldn't worry too much on not being able to get reliable support, as they do get the job done.
So if you are on a tight budget, you probably won't go wrong with Hostinger.
Click here to check out Hostinger.
3. Cloudways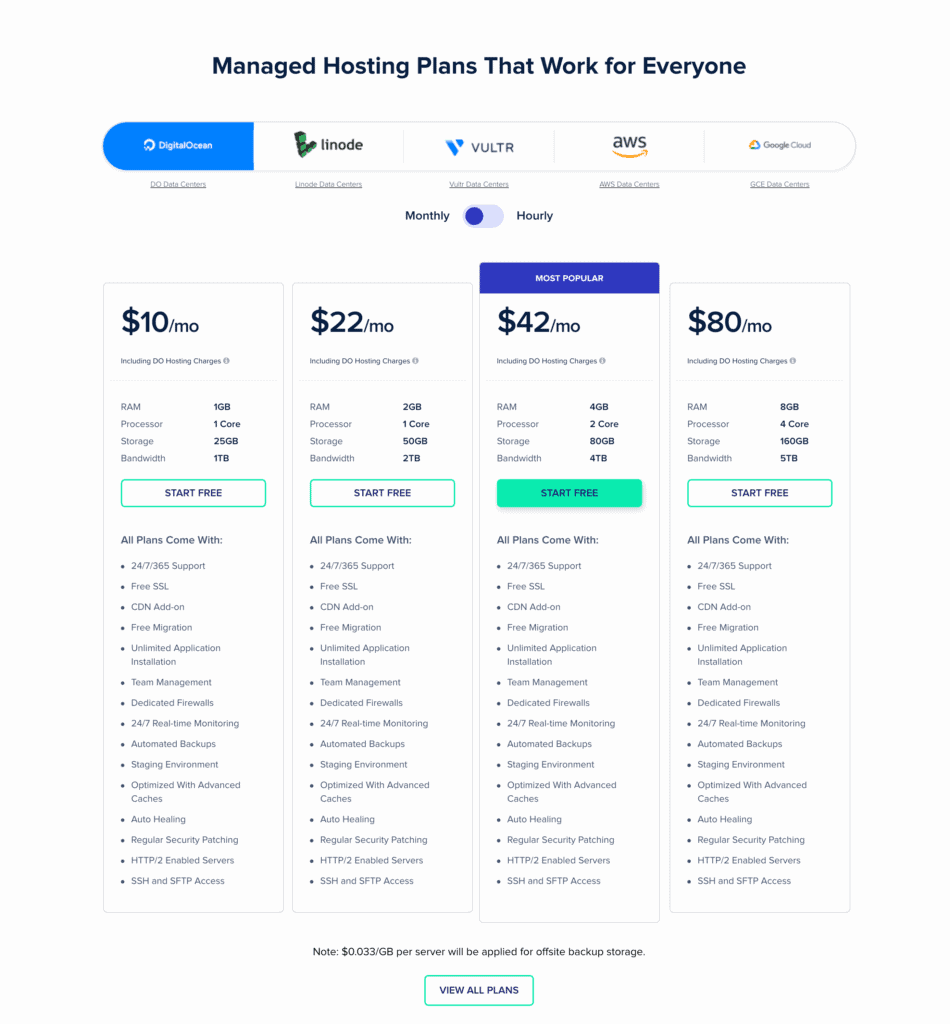 When your website is seeing serious growth, and you need an upgrade to a VPS, I can only recommend Cloudways. Cloudways provides you access to cloud hosting, which is similar to a traditional VPS, but better in some ways. Cloud hosting uses several servers to host your websites, which means that server loads can be better balanced, uptimes are incredible, and it is VERY easy to upgrade and scale anytime you want. Cloudways also runs on the NGINX web servers and is preconfigured with Varnish Cache, making your sites perform well right out of the bat.
Cloudways does not actually own the servers. Instead, they help you to manage the servers that are provided by your choice of 5 major cloud providers (as of writing). They are, DigitalOcean, Linode, Vultr, AWS, and Google Cloud.
I have tried websites on all 5 of these cloud providers, and all of them are blazing fast. They vary in price points, but even the cheapest one of all, DigitalOcean, loads your website in such incredible speeds. In fact, you might not even be able to tell the difference in page load speeds between these providers.
If you are looking to host an ecommerce site, I would recommend you to skip any shared hosting plan and go for a basic plan on Cloudways instead. Many of my clients here at Dashways are using Cloudways as their host.
One thing to note, Cloudways provides you with only the web server. On top of that you will also need an email delivery service, as well as email hosting, to complete your package.
Their way of pricing their services is very interesting. You will notice that it is always around 2 times the prices that's directly from the cloud providers themselves. So I know what the big question is running in your mind right now: Why not go directly to the cloud providers themselves? Well simple. The cloud providers will provide you with a plain vanilla server, and you need to be able to manage the servers install all necessary softwares yourself. This means that you need to at least have some knowledge in server administration, Linux and how to work with a command-line interface, in order to get things going. However, with Cloudways, they help you to manage and maintain the servers so that you are able to run php-based applications, such as WordPress, with ease. They also provide support for their customers, so that you are not left hanging with the setup process. All these for just a couple of dollars more a month. It's the perfect choice for most web owners out there that want a fuss-free managed cloud hosting service.
Click here to check out Cloudways.
4. Linode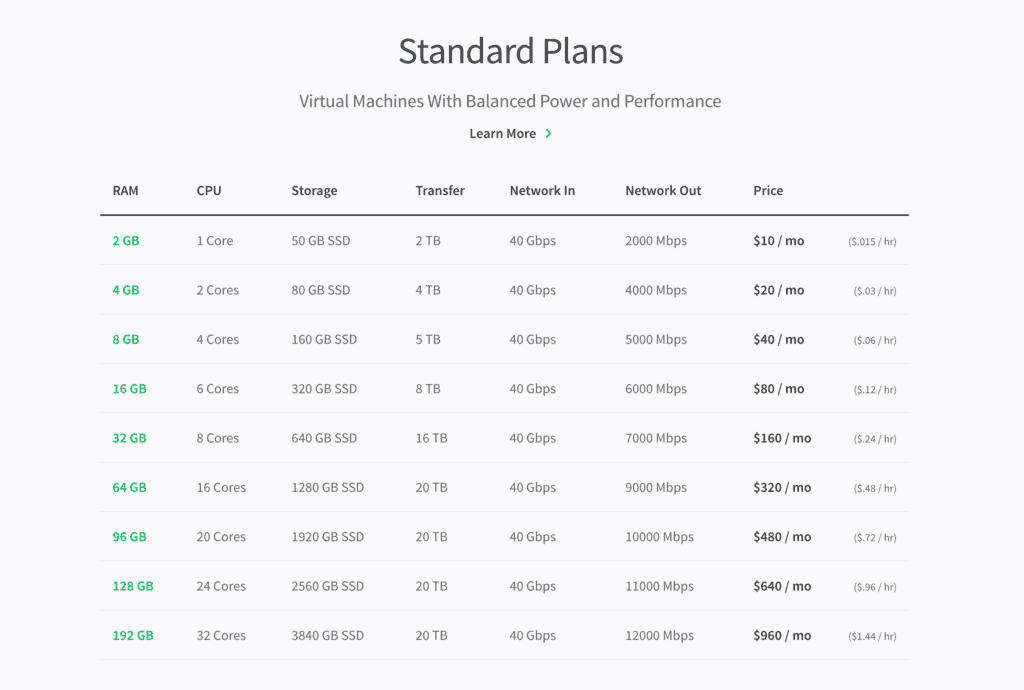 Linode gives you the best performance, for the money you pay, period. But here's the catch. It is generally not suitable for most website owners, as they will have absolutely no idea how to set things up.
Besides just installing all the necessary software to run, you also need to know how to tune the servers and implement caching to get the best performance for your sites.
As for me, I enjoy playing around and experimenting with different servers, and I picked up a fair amount of knowledge in server administration, making me comfortable to set up my own websites on Linode. But the learning curve was definitely steep at the start, and it took me a while to get everything perfectly in order. They have great support, BUT, server administration is not in the scope of support. So, do not expect their team to setup the servers for you. It is also your responsibility to maintain your servers and keep your softwares updated. An option to get started with this is to hire a professional to get all of it done for you.
I recommend Linode if you are a developer, and want a cloud hosting provider with a user-friendly interface, blazing fast speeds with a data center in Singapore, and overall great support from their knowledgeable team.