Disclosure: The opinions expressed in this post are my own. This post may also contain affiliate links, which means that I will receive a commission if you decide to purchase through my links, at no additional cost to you.
If you are looking for a high performance web hosting service that's highly reliable, easy to use and affordable, Cloudways may just be the best option for you.
Cloudways is a managed hosting platform that's very different from the usual web hosting providers. Rather than running and managing their own servers like how typical web hosting providers do, Cloudways works together with world class cloud hosting providers instead, to give you access to high performance servers that will usually cost you a bomb.
If you want to understand a little better about cloud hosting, then read on. Or else, feel free to skip to the section where I go more in-depth about Cloudways.
Cloud Hosting is Cheap
Now if you think that high performance servers from big companies such as Google and Amazon are going to be costly, you are badly mistaken! Due to the economies of scale and many other factors, these are one of the most cost efficient places to host your website online. It's no wonder big brands and businesses love to use cloud hosting for their websites.
On the other hand, traditional web hosting providers are much much smaller in size (physical and capital wise), and they mark up their prices much more steeply if you compare them side by side, in order for them to stay profitable. In return, they have to compensate by providing top-notch service and support, and optimizing their platform to be as beginner-friendly as possible.
If we take a look at prices from DigitalOcean, a major cloud hosting company, we can see that the cost starts from $5 per month. When compared to a traditional web hosting provider, Bluehost, $9.99 per month (regular rate) gets you shared hosting for 1 website. In this article, we'll see why this $5 goes a long way when compared to a $9.99 shared hosting plan.
Cheaper, Yet More Powerful
I've moved over many websites from shared hosting to cloud hosting for my clients.The feedback I always get from them is how impressive the page load speeds are after the switch. The main reason why is because shared hosting environments are usually overcrowded; you're sharing the server with many other websites. So visitors to your website are needed to "queue up" in order to access and load your website.
On a cloud hosting plan, this kind of situations will never happen as your server resources are dedicated solely to your websites. Just this concept alone makes cloud hosting a much more reliable form for web hosting.
But it's important to know that shared hosting is not always bad. Sometimes websites on shared hosting can perform decently well. But speaking from countless experiences, it's never guaranteed. You have no control over what other websites are sharing your space, or how many other websites are being squeezed into the same server. These numbers are usually not transparent, and you can expect the web hosting company to withhold such information from you. Therefore, I've seen websites that used to have decent page load speeds, suddenly becoming very sluggish the very next month.
Shared hosting can be used for small personal projects, but I'll not recommend putting a production website on there. I've experienced too many cases of unreliable page load speeds, and I find it unacceptable for a business to be running a website that can't guarantee a good browsing experience for their customers all the time.
Who Should Use Cloud Hosting
Small to medium sized companies are really suited for the cloud hosting environment. Plenty of larger companies are also using cloud hosting, but some may have very strict requirements on data security compliance, where it's better for them to purchase and run dedicated servers for themselves.
So long as you are running a website for your business, reliability should be a very important factor. Cloud hosting provides that level of reliability at an affordable price.
Small to medium sized companies also tend to experience sudden growth especially from viral marketing campaigns, leading to traffic surges on their websites. The nature of cloud hosting is that it's easily scalable as it's "on the cloud". Companies can increase their server resources on the fly in anticipation of the increased incoming traffic.
Unmanaged vs Managed Server
In general, there are 2 ways for a consumer to access cloud hosting: Unmanaged and Managed.
When a cloud hosting provider gives you an unmanaged server, you'll receive the server space and resources, and also usually an option to install an operating system on it. You'll have to handle everything else on your own after that point. From my experience, support will not assist in web hosting matters which are out of their control, 99% of the time. So you do need a fair amount of knowledge in server administration and setting up web servers in order to makes things functionable and running.
On a managed server, this usually means that you're being provided a server that has been set up and constantly maintained to a set requirement, such as for web or WordPress hosting. You are likely able to set everything up without needing advanced computer networking skills. Such managed services means that you'll also be expecting to pay a slightly higher price due to the added value you're getting.
Unmanaged Cloud Hosting is Not the Way to Go
Despite being the cheapest way for you to access cloud hosting, I do not recommend unmanaged servers if you are just a website or business owner with no computer networking knowledge. You'll be saving a few bucks a month, at the expense of security, reliability and lots and lots of your time.
If you have a strong knowledge in server administration, then by all means make use of your skillset and have fun playing around in an unmanaged environment. But if you are a blogger, ecommerce site owner or running a business in a different field, you should completely avoid this option, unless you have a dedicated IT team or person that's able to set up, run and monitor your servers for you. Here's why.
Cloud Hosting Providers Typically Don't Provide Server Administration Support
Whatever goes on in your server is fully up to you to manage. You'll have to set everything up yourself. Support will not access your files to work out any issues for you. You're likely to only get basic infrastructure support.
When I first got into setting up my own servers, I've tried requesting for server administration support with Linode's support team. However, they reminded me that my request was outside their scope of support, and I was pretty much left to figure this out on my own.
You'll Need to Be Familiar with the Console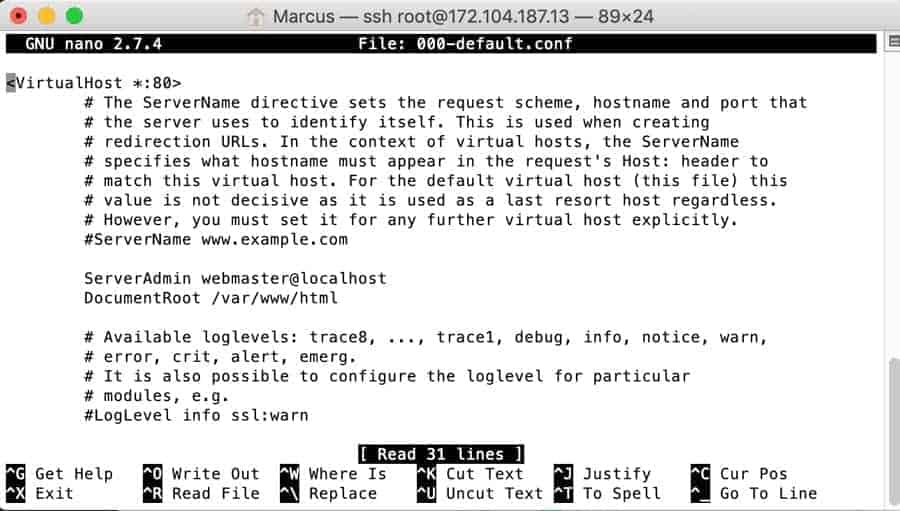 You'll need to know how to work the console if you are configuring a web server. This means knowing how to access your servers via SSH (secure shell) using programs such as Terminal on Mac or Command Prompt on Windows. This reason alone deters most from choosing an unmanaged server for hosting their websites.
You'll Also Need to Maintain Your Server
The work doesn't end at the initial setup. You'll have to constantly access your server and make sure that security patches are being applied as they get released. You'll also need to be able to monitor your server performance and know how to spot or anticipate problem areas.
You'll Be Saving a Couple of Dollars a Month
Under the most basic plan of major cloud hosting companies, you'll be saving around $5 a month if you choose to work with an unmanaged server. If everything I mentioned above is not worth the additional $5, by all means learn how to do it all on your own. May I remind you that it takes up a lot of your time and it's barely worth the pain and effort if you have no specialized knowledge in this field.
If you want to see how it's like trying to configure a web server, take a look at this tutorial on setting up virtual hosts, something that's needed if you want to run multiple websites on a server. You'll understand the level of technical knowledge required to operate with unmanaged servers.
Instead, Run Your Websites on Cloud Hosting with a Managed Platform
For most website owners, using a managed platform should be the right approach. This means that there will be additional costs. However, it's very worth it as you'll have a server that's configured and optimized for web hosting.
Some companies may charge an arm and a leg for this, while others charge just a couple of dollars more than what you would pay for an unmanaged server. Therefore, it's important to identify the right hosting company to suit your needs so that you pay a fair price for your requirements.
Cloudways is a company that I highly recommend for small to medium business owners that require a fast and reliable managed cloud hosting solution for their business websites. Furthermore, they are priced very affordably and cater to budgets and requirements of all sizes. I'll talk more about them later in this article. But first, let's take a look at the benefits of using a managed platform.
Benefits of Using a Managed Platform
There's so many things that are set up and configured for you when you choose to host your website on a managed server. Here are some typical ones.
Easy WordPress Installation
If you are reading this article, you should already have heard about the leading CMS in the market, WordPress. There are many reasons why many business owners are choosing WordPress as a solution to build their website.
On a managed server, there's usually a one-click option for you to install a fresh copy of WordPress on your server. Otherwise, you'd have to manually transfer all the core files and configure the database to get it to work.
Auto Healing Once in a while, websites get overloaded due to various reasons such as a script gone rogue or a surge in traffic. This results in your CPU load or memory usage shooting through the roof. Sometimes you'll experience configuration errors as a result of the overload, which may cause your website to go down. You'd typically have to restart the web server or database to bring your site back to life.
There are tools such as Uptime Robot to monitor and alert you when your website goes down. But if it goes down while you are asleep, then you can expect your site to be out of action for hours until you fix it.
With auto healing, issues like these will be detected quickly and a restart will be performed. You can manually create a script using cron scheduling to perform the same function, but it requires technical knowledge to do so.
Server Backups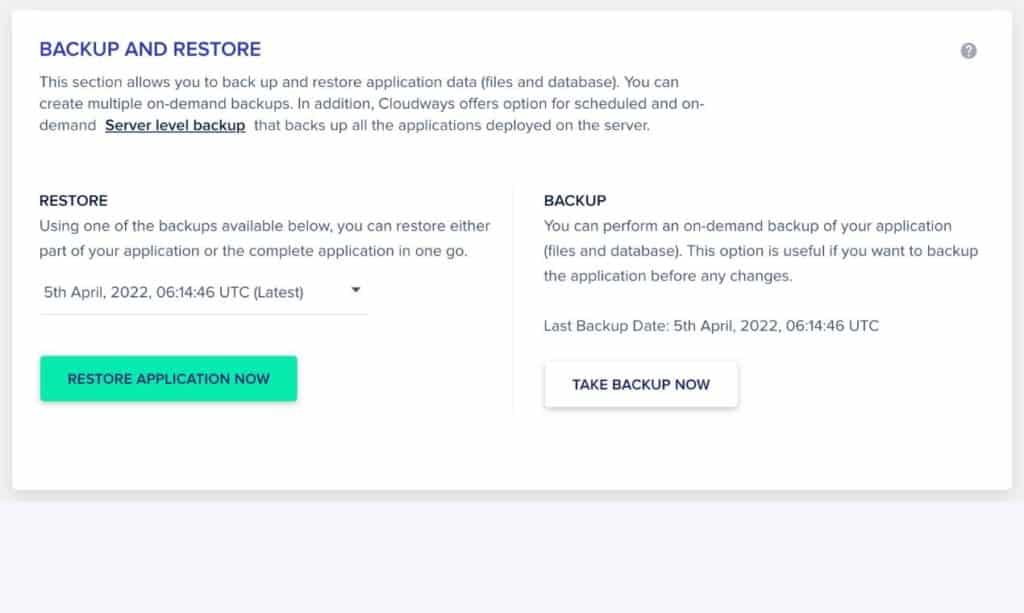 Server backups are a crucial element for ensuring complete and reliable data recovery of your websites when things go wrong. Some managed hosting providers provide server backups for free, while others may charge a nominal fee.
This is a highly useful feature that you will get to enjoy if you are on a managed server plan.
Easy SSL Configuration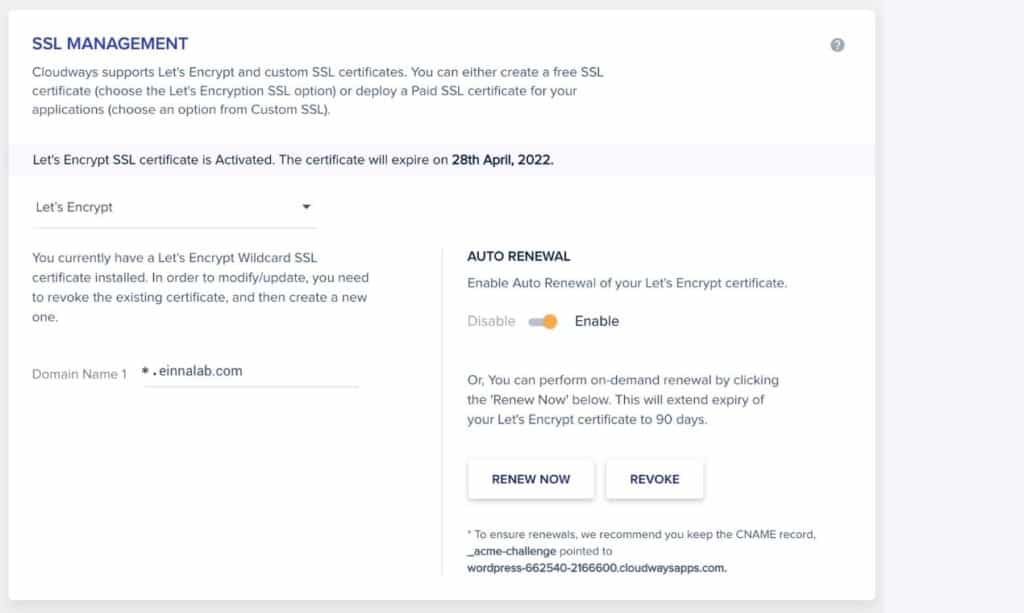 SSL configuration is also easy to set up in managed servers. You'll be able to generate and configure your SSL certificate within a few minutes, allowing your website data to be delivered securely via HTTPS. This is important not just for the security of your website, but it's also a ranking factor by Google.
Powerful Caching Built Into the Server
Websites that have a caching system will help to improve page load times for your visitors, giving them a good experience while navigating your website. Managed servers may have a caching system such as Varnish that comes as part of their package.
Flexibility to Host Multiple Websites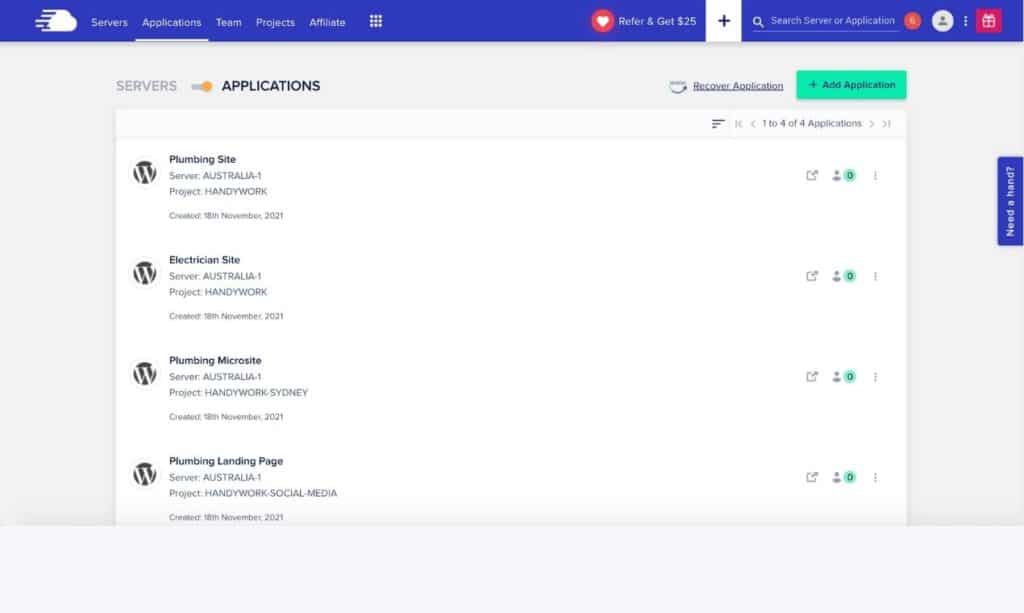 Most managed servers give you the ability to launch multiple websites in a single instance. If you have multiple websites or microsites, you'll be saving money from signing up for more packages to host them if you were to use traditional hosting plans.
Managed servers also make this easy for you to do so, as compared to needing to set up virtual hosts manually to achieve the same functionality.
User-Friendly Dashboard
Managed servers are designed to make it easy for anyone to use them, no matter how much technical knowledge you have. You'll be able to manage and configure the above points on a user-friendly graphic interface, without needing to know how to work with server-side code.
Most of the time, you'll be able to set things up with just a couple of mouse clicks.
Tech Support
The level of support and service varies from company to company. But in general, the provision of support is included as part of a managed server plan, as opposed to an unmanaged server plan.
Their goal is typically to help you get your website up and running, and providing support along the way is an important process to make things run smoothly.
Normally, the support team will guide you step by step on how to perform a certain task, or they may even assist you with the task themselves.
Having support available 24/7 is important for businesses with websites. This is to ensure all technical faults can be rectified efficiently so that downtime can be minimized.
Server Security
By using a managed server, you'll have a peace of mind knowing that your server is well taken care of in terms of security. Managed servers usually handle server updates for you automatically so that you do not have to do it yourself. It's important to patch up security vulnerabilities as soon as possible, or you'd be be left with a server that's unprotected for an extended period of time.
Why Choose Cloudways
If this is your first time creating and hosting a website, you'd typically gravitate towards shared hosting due to the affordable price. This is fine if you are creating a simple website for your personal projects. But if you are running a business, I would suggest skipping the shared hosting "phase" and jumping straight into cloud hosting. From my observations, those that are serious with their websites tend to move away from shared hosting quite early on. You can save yourself the hassle of a tedious migration too.
For small and medium businesses who have basic to medium requirements, I would definitely recommend Cloudways. Cloudways is one of the most affordable choice in the managed cloud hosting market. They are reliable, secure and a well-known brand.
I've used Cloudways for my clients, and have received nothing but positive comments on the page load speed and reliability from them.
How Does Cloudways Work
Cloudways give you access to world class cloud hosting companies such as Google Cloud, Amazon AWS, DigitalOcean, Linode and Vultr. They provide their own user dashboard, along with lots of functions and features together with the cloud server of your choice. Everything is configured for you and all you have to do is to launch your website.
Cloudways is compatible with major CMS platforms and frameworks such as WordPress, Magento, PHP and Laravel. You'd be getting your business site up and running in no time.
It's incredibly easy to use Cloudways. You can access their control panel yourself and configure things up with barely any assistance. Furthermore, if you are coming from a shared hosting plan, you should be able to notice an increase in your page load speeds right away.
Choose from Various Locations Around the World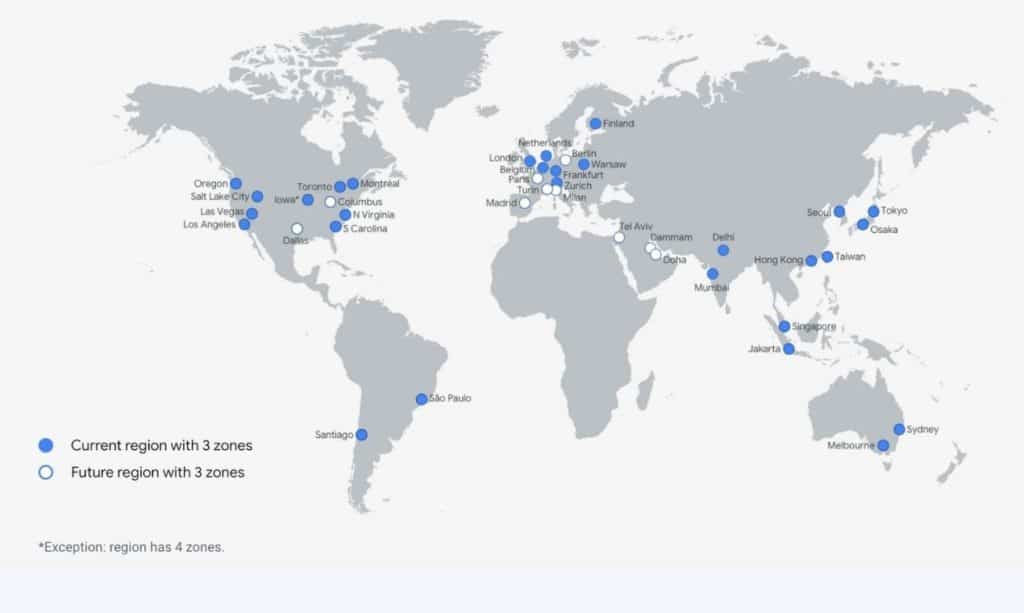 With access to 5 major cloud hosting providers, you'll be able to select a server located in a region that's closest to your target audience so that you'll provide the best page load experience for them. You'll be able to find data centres all over Asia, America and Europe.
Easily Scalable
Worried that your website outgrows your server capabilities? Cloudways makes it easy to move up to a more powerful plan in just a few clicks on their dashboard. You do not have to pay any extra fees for migration of your site.
Support & Service
There's 24/7 customer support available via live chat. The team will guide you through every step of setting up if that's what you need. If you are facing a problem, rest assured their support is there for you 365 days a year.
And if you are someone who prefers to receive support via a phone call, you can upgrade to a premium support plan to get direct phone support from a dedicated account manager.
Very Affordable
You'd be surprised that Cloudways have similar prices to many shared hosting plans. They are very transparent with their pricing, and they do not have hidden costs and sneaky renewal price increase like how you experience from many shared hosting providers.
A server from Cloudways starts from just $10 per month, and it's powerful enough to run a few starter WordPress websites without issues. There are no sneaky hidden fees, so you'll also never get a shocking increase in your bill the following year. There is a reason why Cloudways is trusted by over 70,000 agencies, developers and small businesses!
It's Fast
A business website needs to load fast. Most companies are not able to provide production-level server performances on their shared hosting plans, due to the nature of not being able to provide dedicated resources to every single site.
Furthermore, on shared hosting, you may notice your website struggling to keep up especially if it starts bringing in more traffic, or if you are using resource-heavy functions within your website such as ecommerce.
So when you move over the Cloudways, the first thing you'll notice is the impressive page loading speeds. Together with the Varnish cache that's also pre-installed by Cloudways, you'll have a quick loading website that's comparable to those of larger establishments and enterprises. You'll never want to go back to shared hosting after using Cloudways!
Downsides of Cloudways
No hosting company is perfect. There are some downsides to using Cloudways compared to other companies, but they are manageable issues.
Cloudways Does Not Come With Mailboxes
Lots of hosting companies throw in a few mailboxes for your emails, but not Cloudways. The reason is that Cloudways is more focused in creating the best experience in hosting your website, and they don't deal with anything else.
However, they are easily integrable with an external company, Rackspace, which can be purchased as an add-on within your dashboard itself. With Rackspace, you'll be able to use an email address of your own custom domain ([email protected]).
As an additional benefit, if you were to purchase the Rackspace add-on through Cloudways, you'll enjoy a highly discounted price of just $1 per user/month, as compared to their cheapest plan at $2.99 per user/month if you were to buy directly from them.
Cloudways Does Not Come With SMTP
SMTP is what allows your website to send out emails, such as password reset emails, order notification emails and other transactional emails. Shared hosting plan usually have this built into their servers, but you won't find this with Cloudways as not all cloud hosting providers open up the email ports for use.
However, Cloudways have definitely solved this issue by making it easily integratable with Elastic Email too. This is an inexpensive add-on at only $0.10 per month for 1000 emails. It's a rate that's also cheaper than if you were to buy directly from them.
Learning Curve for Complete Newbies
If you have never hosted a website or attempted to before, you might get a little confused. This is normal for complete newbies, and the best way to learn is to do it yourself. Once you get the hang of things, you'll be quick in setting things up in no time.
I promise you that it's well worth your time learning the steps on how to setup your hosting.
Alternatives to Cloudways
There are a few big name companies offering managed hosting services in the market. Here are some recommended ones.
Kinsta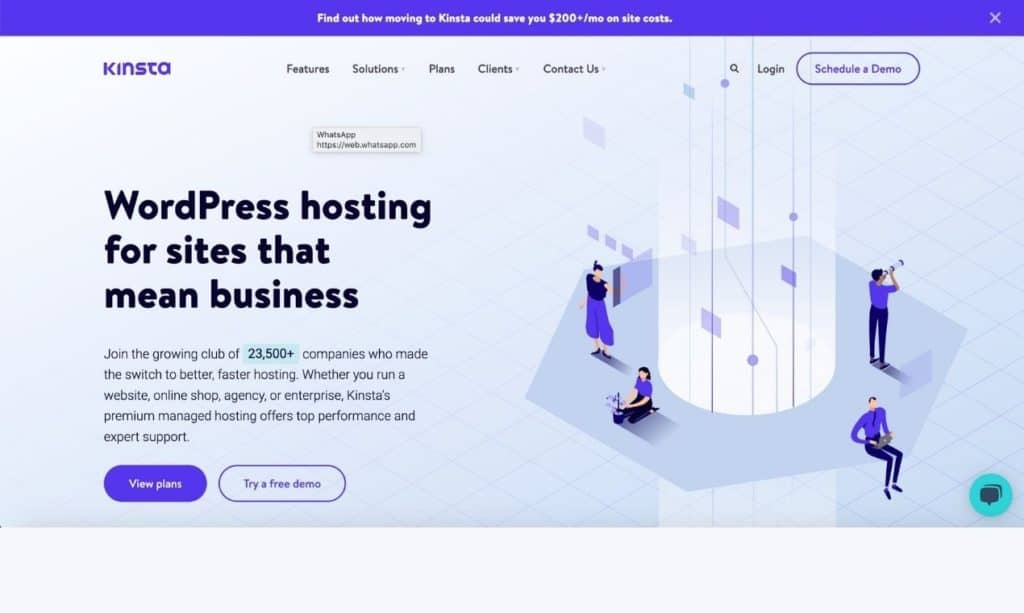 Kinsta is a premium managed WordPress hosting company with over 23,000 companies using their service. They are at the top of the game when it comes to support and service. Other companies do not come close.
With Kinsta, you'll be assured that your website is in good hands. However, this comes at a premium price too. It will cost you $100 per month to be on their 5 website plan.
Flywheel
Flywheel is also another reputable company providing managed hosting as part of their service. They have more affordable plans compared to Kinsta, but they have much lesser server locations to choose from. Their most popular plan costs $30 per month, which gives you 10gb of storage and 25k monthly visits for a single website.
WPEngine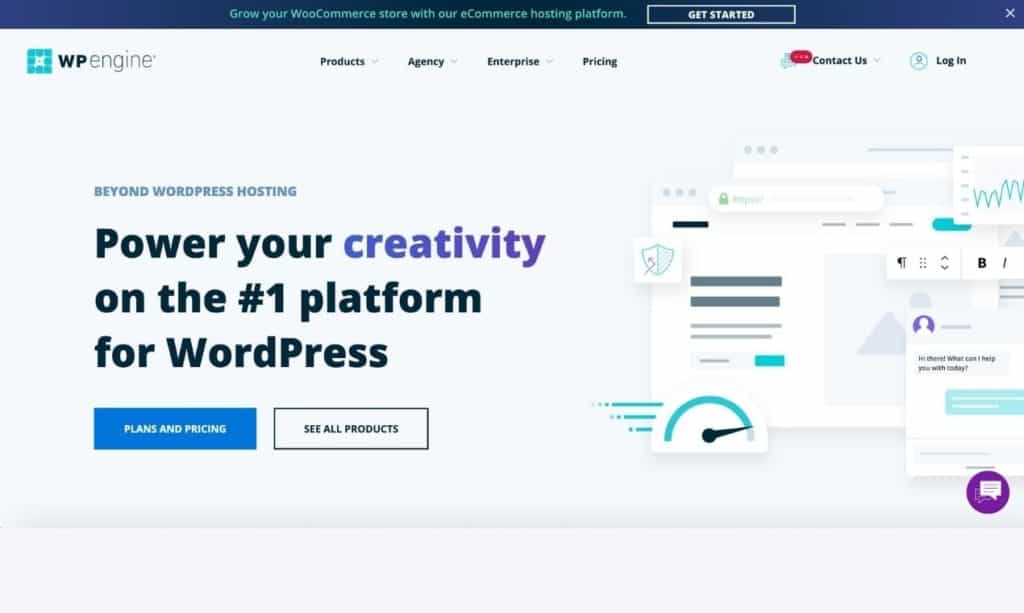 WPEngine is similar to Kinsta in that it provides impeccable support and service on top of the fast loading servers. They have lesser server locations than Kinsta, but they are known to have very strong security features.
WPEngine is a great choice for those who don't mind paying a premium price for a peace of mind. Their standard price costs $300 per year for a single website with 10gb storage and 25,000 visits per month.
Which to Choose: DigitalOcean, Linode, Vultr, AWS, Google Cloud
Google Cloud Amazon Web Services are the two biggest companies of the list. They have excellent server infrastructures in various regions around the world. If you trust the Google and Amazon brand, then these are the best options for you.
DigitalOcean, Linode and Vultr are also major companies with data centres all over the world. They are not as huge as Google and Amazon, but they are well known brands in the industry that provide world class cloud hosting. DigitalOcean is also a listed company on the New York Stock Exchange. You'll enjoy much cheaper prices with these options while having very similar server performances as what Google and Amazon can provide.
I usually start off by recommending DigitalOcean to my own clients, as they have been very reliable and have data centres located all over the world. Plus, their starting price on Cloudways is only $10 per month.
Cloudways Trial
Cloudways has a trial that lets you test out their platform for 3 days without a credit card. If you find the platform is suitable for you, you can upgrade to a full account to unlock the full potential of the platform.