Disclosure: The opinions expressed in this post are my own. This post may also contain affiliate links, which means that I will receive a commission if you decide to purchase through my links, at no additional cost to you.
WordPress is good for beginners for many use cases. It is a flexible and open source CMS (Content Management System) that is easy to users of all levels to create websites on. If you are a blogger, online seller, or you just need a website for your business, you definitely can't go wrong with WordPress.
Although it is easy to understand how WordPress works, it is not a simple process to build a website from scratch. You need to understand basic web design and development concepts if you are looking to create a website with a specific layout and design. It is better to seek out a professional to help you with this if you have bigger or specific requirements.
However, if you are looking to create a basic website or a blog and are happy with using premade layouts, then the process becomes much simpler, and seem less like a daunting task. All you need is to install a pre-designed theme or template, and customize your content from there. So is WordPress good for beginners? Read on to find out more.
Advantages of Using WordPress Over Other Platforms
I strongly believe that most businesses should consider using WordPress as their web building platform of choice because of its many benefits that many others can't match.
One important tip about owning business websites is that it's always important to have control over our content. Locking ourselves into a proprietary platform makes it difficult for us to export our content and make major changes in the future.
Furthermore most proprietary platforms handle the entire technology stack of your website, which means that you have no choice but to accept what is provided to you (e.g. you are restricted to having your website hosted in the other end of the world, where you should be ideally hosting as close to your target audience as possible).
Since WordPress is open source and only functions as the CMS, you have the flexibility to the best or most valuable services of your liking.
WordPress is also the most popular CMS in the market today. This means that it is very well developed, and will continue to be so moving forward. Generally, I believe it's always a safer choice to go with the more popular platforms rather than the lesser known ones.
It is a fact that some companies do not make it and may fold. This seems more likely to happen to smaller companies.
For a more in-depth explanation on this topic, read my post about why WordPress is worth learning today.
Why is WordPress Easy For a Beginner?
WordPress makes it easy for beginners to pick up. It's designed for function, flexibility and ease of use. Almost anyone who's familiar with working on a computer should not have a problem learning WordPress if he or she puts effort in it. Let's look at how WordPress makes it easy for a beginner to create a fully functional website.
Get Started Quickly With Themes and Plugins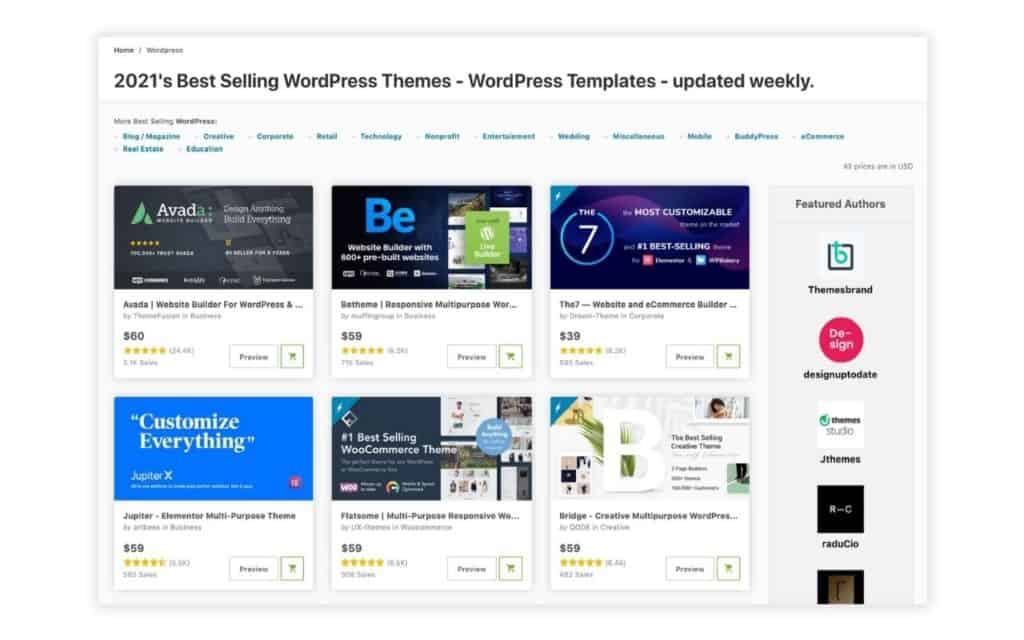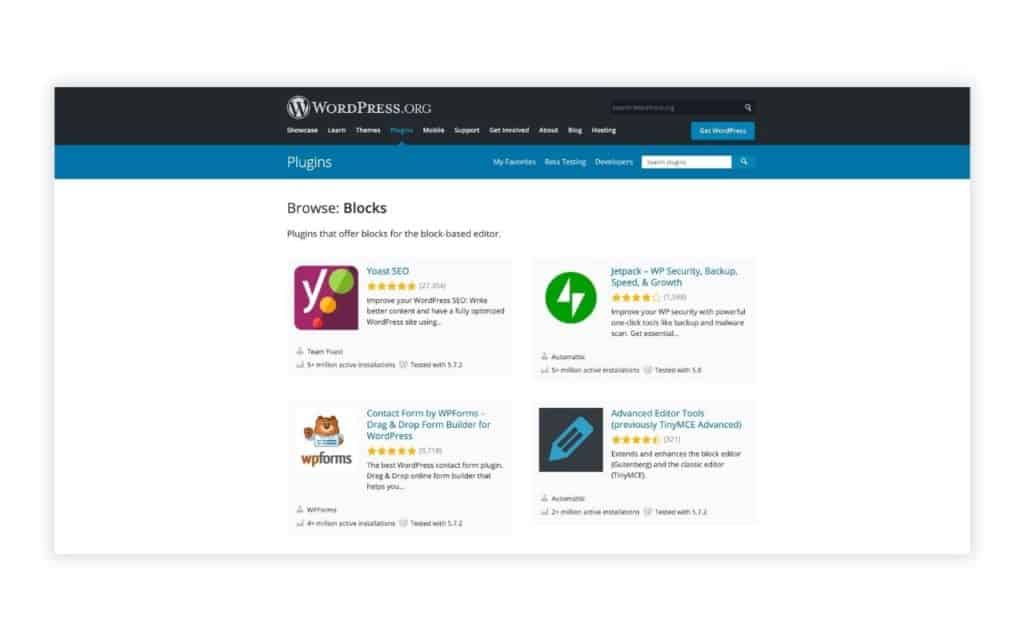 Despite being a platform that is designed for advanced customizations and flexibility, WordPress also makes it easy for you to install themes and plugins to get your website up and running as soon as possible.
There are many beautiful themes and templates in all kinds of marketplaces, such as ThemeForest if you are looking for a premium theme, or the official WordPress theme repository that has over 8,000 free themes if you are not looking to pay for one. Either way, you should be able to find one that is designed for your industry or purpose.
The developers of many of these top selling themes usually make it a user-friendly experience for anyone to make basic customizations and content changes, giving you a fairly straightforward experience with your website building, from theme installation to customization.
Handling SEO (Search Engine Optimization) Aspects

Using a free SEO plugin such as Yoast, the technical SEO aspects of your website can be easily taken care of without you having to meddle with any code.
SEO is very important as it determines whether your website is able to rank well on search engines like Google, and is something that you should not be neglecting on even as a beginner.
You can also install this free Google Analytics plugin by MonsterInsights to monitor and analyze your web traffic.
Good User Experience
WordPress is very organized in the backend. This means that you will not be scratching your head trying to figure out how to navigate around things. Once you are familiar with the WordPress layout, you will be blazing through like a pro.
Your posts and pages are laid out for you in an organized manner, and every other important setting can be easily accessed in your menu bar on the backend. There is no need for you to access your website files and database to do all your standard website changes.
Integrates with Many Services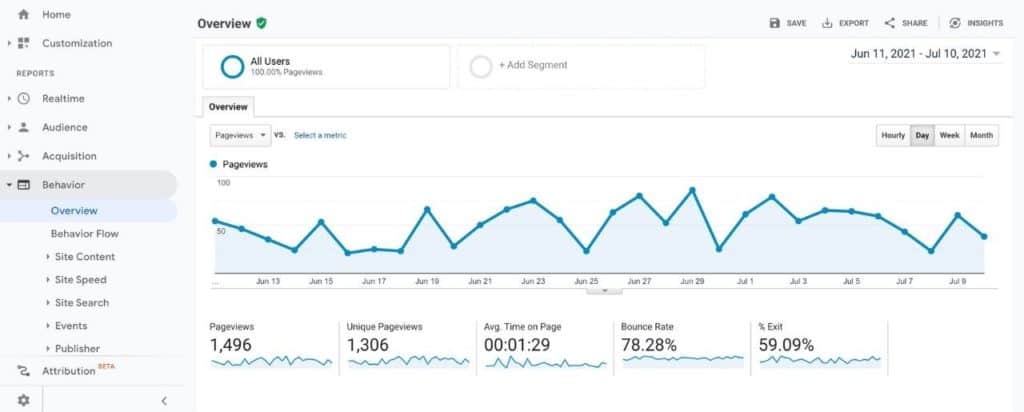 Everyone tries to integrate with WordPress these days because it makes sense to; they are the largest in the market.
You can easily integrate your favorite services with WordPress, such as Google Analytics, Facebook Shops, Mailchimp, Amazon Associates Program and more using plugins or pasting simple code snippets.
You can also implement contact forms on your website with the many contact form plugins available.
Big Community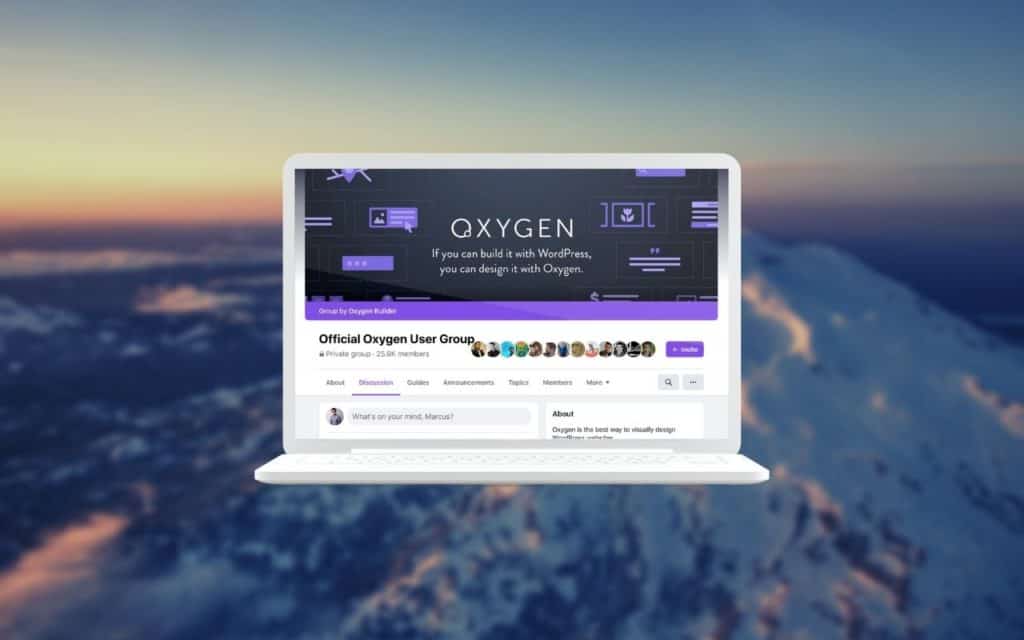 With WordPress, you will never be creating your website alone. There are a ton of communities focusing on all areas on WordPress that you can join and participate in.
You never have to fear not getting your questions answered and problems solved. And if you prefer a more structured approach to learning WordPress, consider taking online courses on this topic.
You Don't Need to Know How to Code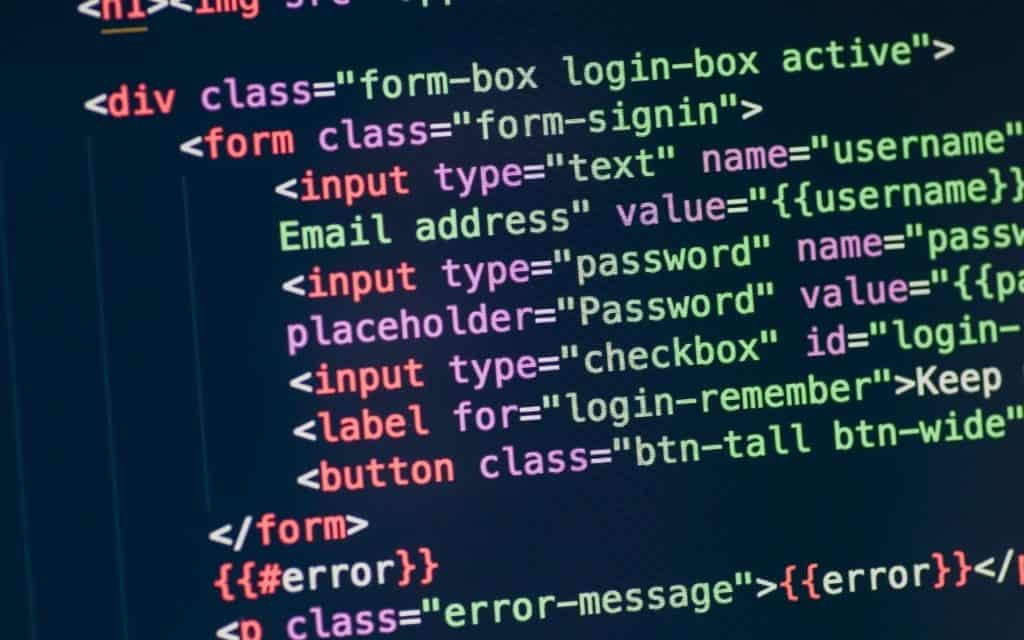 You will be delighted to hear that no coding skill is required for you to build a complete website on WordPress, even if you are looking to create a custom look with good visual content.
With user-friendly page builders such as Elementor and Elegant Theme's Divi, it's easy to design your own website starting with a pre-built layout, or even from scratch.
You will also have an easy time optimizing your page using an SEO plugin, which handles all the SEO metadata for you without the need to code.
How and Where Can I Start Learning WordPress?
There are courses online, both free and paid, that you can make use of when starting your WordPress learning journey. There are a ton of these courses out there.
It is entirely up to you to see which are the ones that will suit you best. Consider the instructor's teaching style and pace when choosing the right course for yourself.
If you are looking for a course that is well structured and more or less guaranteed, check out Udemy's range of WordPress courses. Or if you are looking for something good and free, there are plenty on Youtube, such as this one by freeCodeCamp:
How Long Will It Take to Learn WordPress
I can't provide a fixed number for this, because everyone starts off with different levels of knowledge and learning speeds. However, I would say that if you are serious and dedicate your focus and time on this, you should be able to get your first website up and ready within a week by following step-by-step tutorials.
WordPress and web development is always a learning journey after all. Once you have mastered the basics, there are lots of progression paths to take to further gain more expertise.
You may start to learn to build more custom looking websites with page builders, and maybe in the future you could be exploring more advanced skills sets such as creating custom themes or interactive websites with Javascript, or modifying WordPress itself with PHP.
Cost Breakdown for Running a WordPress Website
Because of how you can choose which services you want to run your WordPress website on, the cost of running a WordPress website can vary greatly. This also depends on what kind of server resources you need and the type of customer and technical support you require.
For a brand new basic website, your costs can be really low as you only require entry level hosting. Here is an example breakdown of what a typical basic website may cost:
Custom domain name: around $10 to $40 / year
Basic shared hosting: $2.99 / month from Hostinger (comes with a mailbox for your custom domain too)
Theme licenses: The7 multi-purpose theme from ThemeForest at $39 one-time fee
As you can see, running a WordPress website is not expensive at all, an in fact is competitively priced with other DIY platforms in the market. You can always switch out different vendors and hosting providers if you are not satisfied with your current one.
Future-Proofing Your Website
As a website owner, one worry you might have is whether you could be outgrowing your website in the future in terms of functionality and performance. WordPress is modular and scalable in these aspects, and it's a good platform to be on today without the need to switch platforms in the future.
With plenty of free and premium plugins available, you can power up your website with just a few clicks. Being the biggest CMS market today, there are all kinds of well-developed and robust plugins developed to provide additional functionality to your website, such as popups, email marketing integration, e-commerce, directory listings, analytics and more.
As you get more familiar with your website and viewers, you will find out that some of these features may help you improve your business, and these plugins are always available for you without having to switch platforms.
And if you manage to grow your audience to a huge number, you may need a better performing hosting plan. You can find out if your website is bringing in traffic by integrating it with Google Analytics.
WordPress is able to handle all levels of web traffic really well and upgrading your hosting plan is a simple task which many hosting providers will gladly help you out with.
You will usually get to this stage once you start experiencing poor loading times more frequently on your website.
When is WordPress Not Suitable For You?
WordPress may be a little challenging for a first-timer to build a website on from scratch, but it's definitely easy to maintain and do self-updates.
There are some instances where WordPress may not be suitable for you. You may want to consider a different solution if so. Here are a few.
#1 A Complex Web App with Specific Functionalities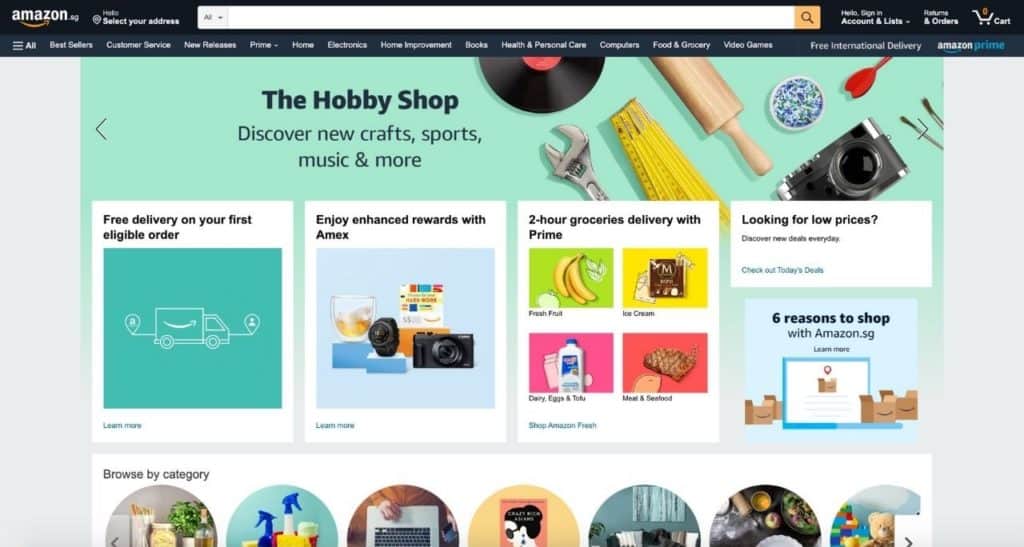 Let me explain why you should not use WordPress for a complex web application. Firstly, you have to understand that there are many available plugins available for you to install on WordPress to make it powerful with all kinds of functions. You are able to turn your website into a multi-vendor marketplace, or even an auction site, with the help of plugins.
However, there are some businesses that are looking for an enterprise solution, where their website becomes the core of their business. They would want really granular control when it comes to customizing their website and its functionalities.
A good example that comes to mind is Amazon. You would not expect Amazon to operate on a WordPress site. They have a team of developers to consistently develop and maintain their custom website. This is tedious, costly, but absolutely necessary.
Also, if you are a beginner, it is highly unlikely that you will be coding up a custom website yourself.
#2 A Simple Website That You Never Intend to Edit a Single Word On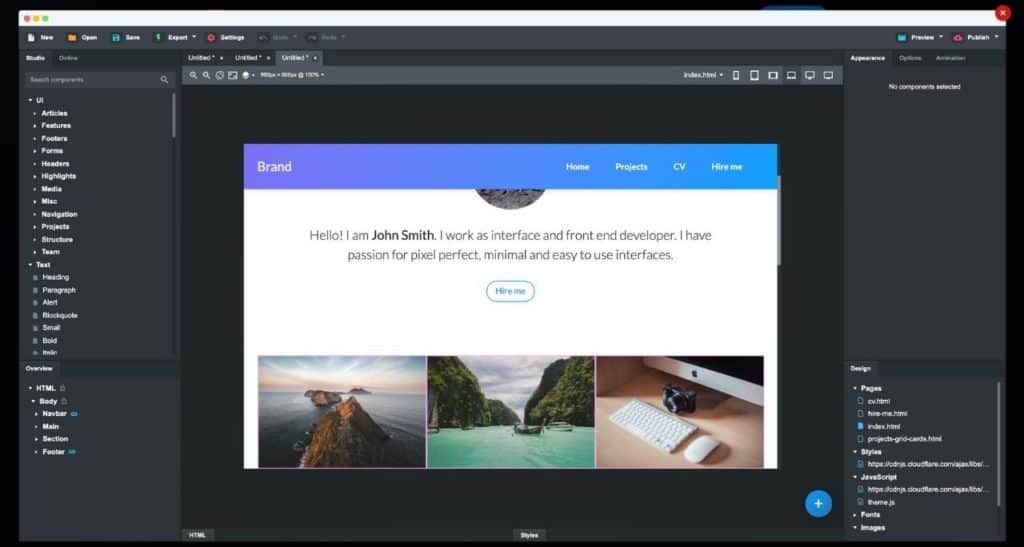 If you are never going to edit a single word on your website, I would not recommend you to use WordPress, although it may seem like a good choice.
WordPress is a dynamic website. Instead of just loading your website files from a server, there are also other additional steps involved in the backend before the content is being served to your web browser.
One major one is that WordPress will need to query the database. This makes WordPress ideal if you are constantly adding or changing content to your site. But querying the database also takes up server resources. Why use these resources unnecessarily if you do not even have the need for it?
Although powerful hosting is really cheap nowadays, plus we can also make use of caching plugins to speed up websites, building a static website instead of a dynamic one like WordPress makes more sense here.
WordPress requires you to consistently perform updates to the core, theme and plugins. This is really important because now and then, just like any other platform, there will always be security vulnerabilities being discovered that requires patching.
Although, the theme and plugin developers will often get security issues fixed ASAP, you are still required to install the new updates once they roll them out.
This means that as a WordPress website owner, we should be going into the dashboard frequently to check if any updates are available. If you are not going to make use of the functionalities of WordPress, it may not make much sense to have to upkeep it.
Btw, did you know that since WordPress 3.7, minor core releases and translation files are automatically updated on the background by default? However, you will have to perform major core updates manually, unless you configured it otherwise.
#3 A Single Landing Page

Similarly for landing pages, there may not really be a need to run it on WordPress especially if you are not going to make changes on it, or if you only need just one single landing page. WordPress may just be overpowered for your use case, and there are much lighter alternatives such as Unbounce, Leadpages and Instapage.
By using these services, you drastically cut down the time needed to create a simple web page. You will not need to go through the hassle of setting up hosting, WordPress, SSL certificates and DNS like how you typically would when setting up a WordPress site, just for a single page.
Final Thoughts
I hope this post has helped you understand whether WordPress is a good choice when you are starting out as a beginner blogger or business owner. It is great for SEO, has lots of powerful themes and plugins, as well as a big community that will help you improve your site and blog!
There truly is no limit to the ways in which you can use WordPress. Let me know how this one influenced your decision making around WordPress before or after reading this post - share it with me in the comments!