Disclosure: The opinions expressed in this post are my own. This post may also contain affiliate links, which means that I will receive a commission if you decide to purchase through my links, at no additional cost to you.
WordPress began in 2003, originally created as a blogging software. Today, it's is an effective platform for building all kinds of websites, not just blogs. This article will help you understand whether learning WordPress could be essential to increasing your business's online presence. Ultimately, this will help you determine whether this website building technology is worth your time, and whether is WordPress worth learning.
According to Search Engine Journal, WordPress powers almost close to 40% of websites in 2021, a staggering amount that has kept growing year after year. If you are undecided between platforms, the numbers itself should convince you that WordPress is indeed worth learning just because it's that popular. No matter if you have no knowledge in creating websites at all, or you're an expert WordPress developer, WordPress is by far the platform of choice for people of all levels, for many years to come.
Is WordPress Worth Learning Today? Here are 12 Reasons Why
Here I will talk in detail on what makes WordPress so compelling to learn. These 12 reasons will answer your question: is WordPress worth taking your time learning?
1. WordPress is One of the Easiest and Fastest Way to Build Fully Functioning Websites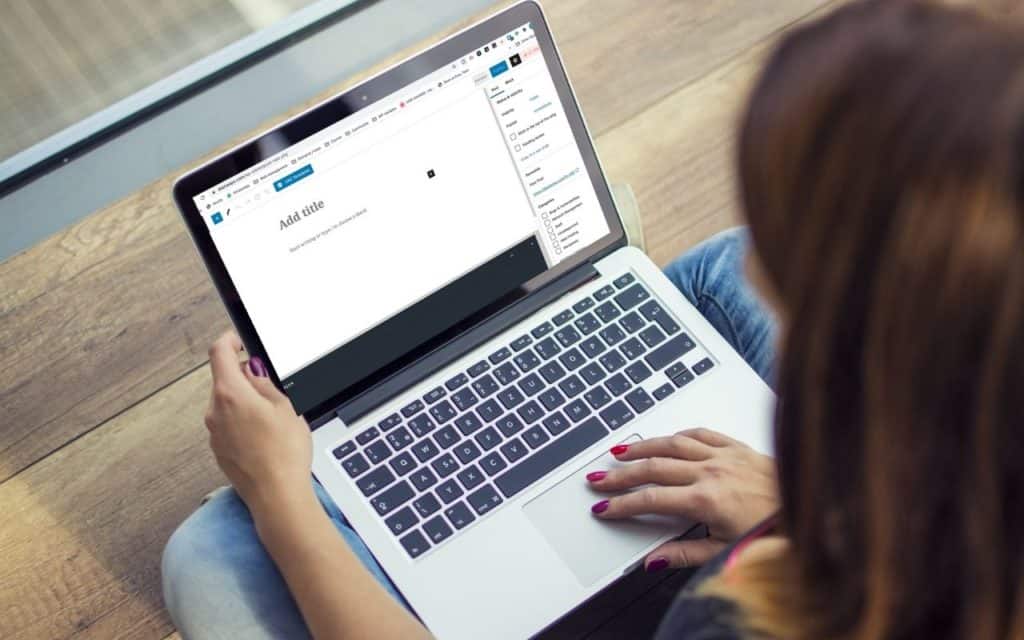 Building a website can be extremely frustrating and time-consuming. However, using a CMS (content management system) like WordPress makes it remarkably easy to build functional websites that has broad appeal. To quickly launch a website and keep it promptly updated, it's vital to use a a system like this. Furthermore, you can choose to develop your site with a drag and drop style page builder with a friendly user interface, or cut the time down by finding a theme or template that closely matches your design requirements.
You can then further enhance the functionality of your site by installing plugins from a huge repository of over 50,000 plugins, for many functions such as e-commerce, popups, email marketing, contact forms and more, creating the perfect site for your projects, without the need of any coding skills, or without the need to hire a developer. Once you have created your first website with WordPress, I can assure you the subsequent ones will be a breeze.
2. When You Know How WordPress Works, You Will Have an Easy Time With Many Other Platforms
By creating your first WordPress site, you will naturally learn many aspects of web development such as site structure, page titles, how URLs and slugs work and much more. With all these concepts and technical skills at your fingertips, you will no longer get lost in the world of web builders and CMSes. Website building generally follows the same set of rules, and WordPress exposes you to all of that, making it a great platform for learners.
3. There are Many Courses and Communities Available on WordPress for All — Beginner to Advanced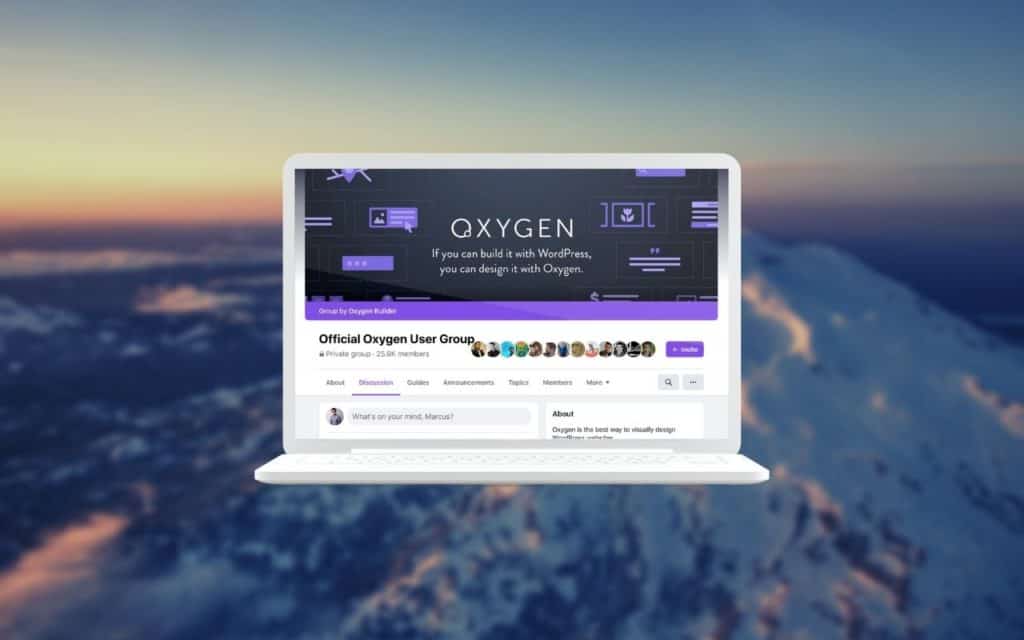 Being such a popular platform, this space sees a huge demand for continuous education and knowledge. Many professionals, instructors and industry experts are filling the demand with extensive courses on different aspects of building websites on WordPress, from design to development. Take a look at places such as Udemy and Skillshare if you want a structured and comprehensive learning approach, or even on Youtube where many creators are providing helpful lessons for free.
You will also be able to find lots of communities and groups that are dedicated to all the the various facets of WordPress. If you would like to work with a web building ecosystem that has incredible and responsive community support, as well as tons of guides covering all segments and topics you can think of, then WordPress is where you want to be because of the huge community. A fellow WordPress user or an vetera developer is always there for you to connect with.
4. WordPress and the Community are Always Pushing the Development Boundaries
Thousands of developers, programmers and tech entrepreneurs are being attracted to develop their products alongside WordPress because of how strong of a demand and market share it has, together with a huge and loyal community of users. Plugins and page builders are getting more and more sophisticated each year, with functionalities so powerful that constantly keeps us amazed. This high level of development also creates healthy competition in the marketplace, which ultimately benefits the users like us.
WordPress themselves are also constantly improving on their core system, always finding ways to improve the usability and experience. Gutenberg is an example of one of their latest projects that improves the editing experience and makes it easy to customise your content and layout according to today's modern standards.
5. Huge Repository of Plugins, Themes and Page Builders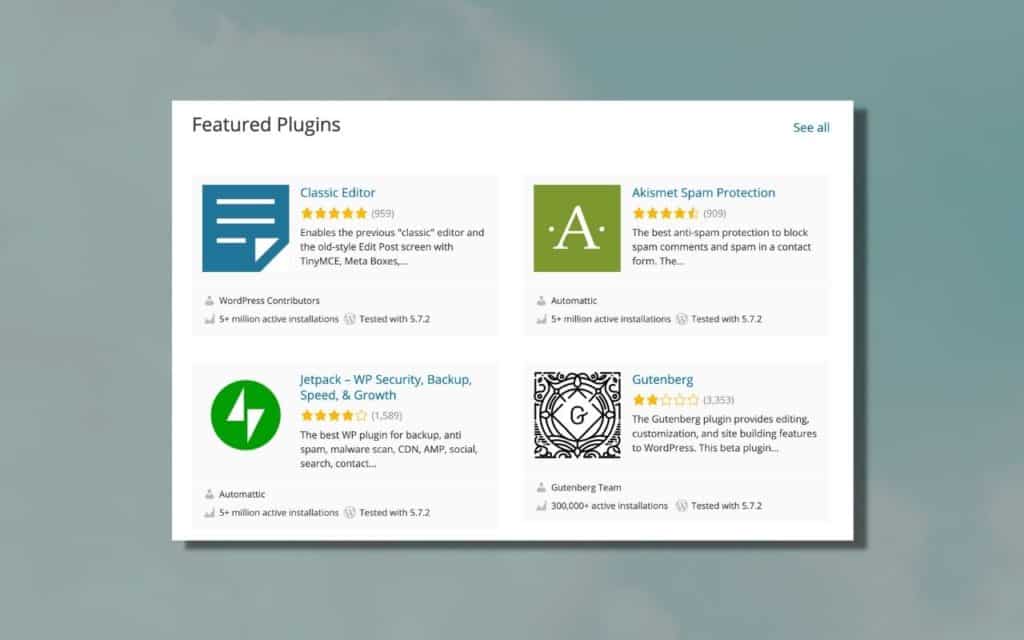 I need my website to do "this". Chances are, there's a plugin for that. With thousands of plugins covering different uses, you can easily find a plugin that provides the function you require, skipping the need for complex custom programming, which takes up a good chunk of your money and time. Built for the masses, plugins and themes can then be priced much more affordably for the individual, while developments, upgrades and improvements to the WordPress plugin and WordPress theme continue to moves forward.
Page builders, such as the ever so popular Elementor, are so well developed and polished and they help you to create the exact design you want, without the need to code up complicated CSS stylesheets like you would have to when building websites manually. There are also plenty of themes and templates of different styles and designs for you to deploy as a base for you to make customisations on.
6. Being a Content Management System, It's Designed for Easy Updates and Management
WordPress is not the only CMS in the market. But the fact that it is, makes it a compelling choice for website owners that need to keep their website frequently updates with news, blog posts, promotions and all kinds of content. A CMS helps to separate content from code. WordPress is helping to keep your database well organised, while the site owner only needs to post the content via a content editor without needing to make adjustments to the code on the back end.
In contrast, a site developed in a static manner (without using a CMS), requires you to make lots of changes to the code just to add a small piece of content, certainly a situation far from ideal if you are trying to keep your online presence consistently updated.
7. It's Open-Source and Self-Hosted
Companies come, and companies go. We witness the closure of businesses all the time and it is prevalent in the online space too. The last thing you would want for your website is to be locked into a proprietary system where your website goes down together with the company. This is why an open-source platform like WordPress helps you to retain control of your content and assets that you have painstakingly built over the years.
And by having your website self-hosted, you are free to change over to different hosting or service providers for all kinds of reasons such as pricing, performance and quality of support. You never have to subject yourself to a situation where your hands are tied.
8. You Don't Need to Know How to Code At All
You can launch a website on WordPress without ever needing to know any code. WordPress is designed in a way that it can be as simple or complex as you want it to be. Your website can be fully functional without the need to input any code, or you could add in some custom functionality with just basic code.
If you busy managing your business, it is probably unlikely that you have the time to tinker on code. WordPress is 100% suitable for you for this case.
9. WordPress is Fully Customisable on the Front and Back End
If you decide to advance yourself and learn PHP (the programming language WordPress is based on), CSS and Javascript, then you have a world of endless possibilities to tweak just about every single aspect of your website.
If your goal is to become a website designer or developer, you never have to be worried about working on a platform that restricts you from making changes to the back or front end, because this is absolutely not the case with WordPress. You are able to modify almost anything in WordPress to your heart's content, or even create a custom theme specially for your website.
10. WordPress (or Website Building) is an Essential Skill Today for Owners of Businesses, Personal Projects and Side Hustles
With the side hustle and online entrepreneurship culture being the in thing these days, having the skills to build and launch your own websites could help you put your brilliant ideas into execution quickly and easily. If you can build a site on WordPress, you can very well turn your business ideas into reality, with minimal cost and time. You will have the ability to create a vehicle that could help you effectively drive your business to where it needs to be.
Today, having an online presence is really key for businesses no matter the trade. By having some basic skills in WordPress or web design will get you an edge over your competitors.
11. It is Very Versatile in What Can Be Created (Business Site, Blog, E-Commerce, Directories, etc)
WordPress has came a long way since it was originally built as a pure blogging platform. Now, with all kinds of plugins imaginable, we can easily create all kinds of websites, from a simple website for a service-based business, to dynamic websites such as blogging, e-commerce and directory sites.
This is all possible because WordPress runs as a CMS, with PHP as the programming language. You can easily create different kinds of websites using plugins, themes and pre-made templates, or you can even delve into the PHP code and makes things as customised as you want.
Today, e-commerce websites are getting more and more popular. WooCommerce is WordPress's solution to implementing a robust e-commerce system to your website, without the need of touching any code. Plus, there are plenty of official and third-party plugins and add-ons to make your e-commerce website function exactly how you want it to.
12. It is Highly Scalable (Both Performance and Feature Wise)
WordPress is one of the most affordable ways to launch a simple website. Even when your website and business grows, you do not need to worry about website underperformance. Since web hosting companies are extremely competitive, you will find many higher powered plans for you to upgrade your server resources. In any case that the current web hosting server is not suitable for you anymore, you can easily take your files and move over to a different provider.
There is always a web hosting solution for you, whether you bring in a hundred or a million visitors to your website each month. You will find all kinds of plans that cater to budget or performance.
Most web hosting providers also make upgrading or migration really seamless. You can expect your website to be upgraded to a different plan just within minutes. Most of the time, web hosting companies will help you with this process, and you do not have to get your hands dirty.
In the future if you look to improve the features of your website, such as adding email newsletter integrations, popups or even a blog section, this also can be done easily on WordPress. WordPress will take your business very far.
For most businesses, once they are in the WordPress ecosystem, it is unlikely they ever need to move out of it ever, unless when it comes a time where they require a fully customised solution.
Alternatives to WordPress
While WordPress is my personal favorite to get a website launched, there are also other well-known platforms that I've had a good experience with.
Wix — for drag, drop and launch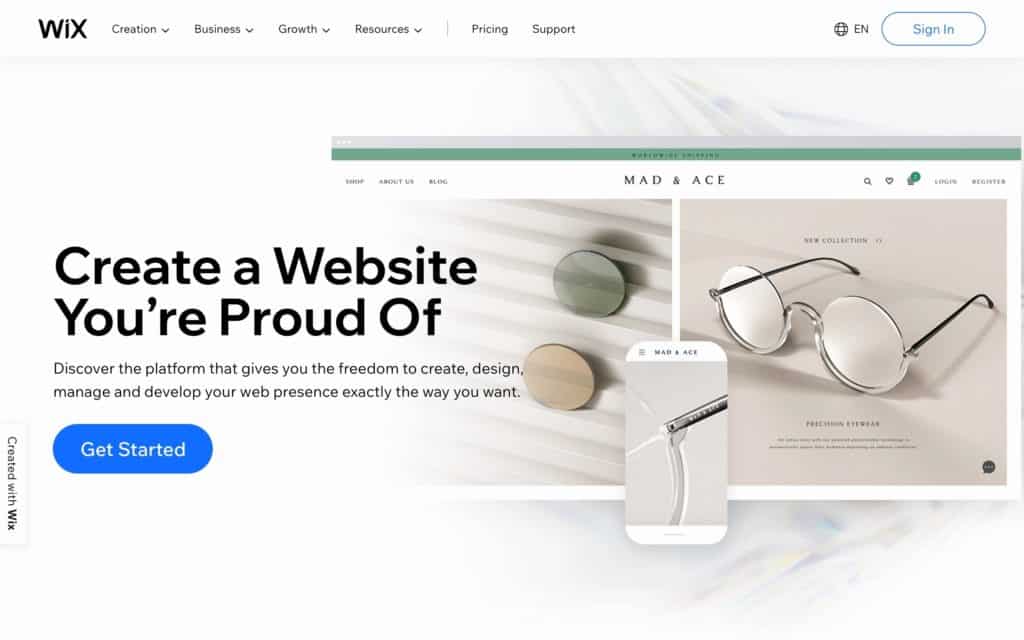 I've built both e-commerce and business websites on Wix, and I had a decent experience with it. Wix is designed for the beginner. Their page builder is based on pre-made drag and drop blocks, which helps you to get a layout quickly for your page.
On the other hand, it is not as ideal when you have a specific design that you want to create. The pre-made blocks are highly styled, which makes it more tedious to customize to your exact specifications.If you are looking to launch your website quickly, and you do not have much web design knowledge, Wix is a platform you can consider.
Check out out Wix here.
Squarespace — for beautiful templates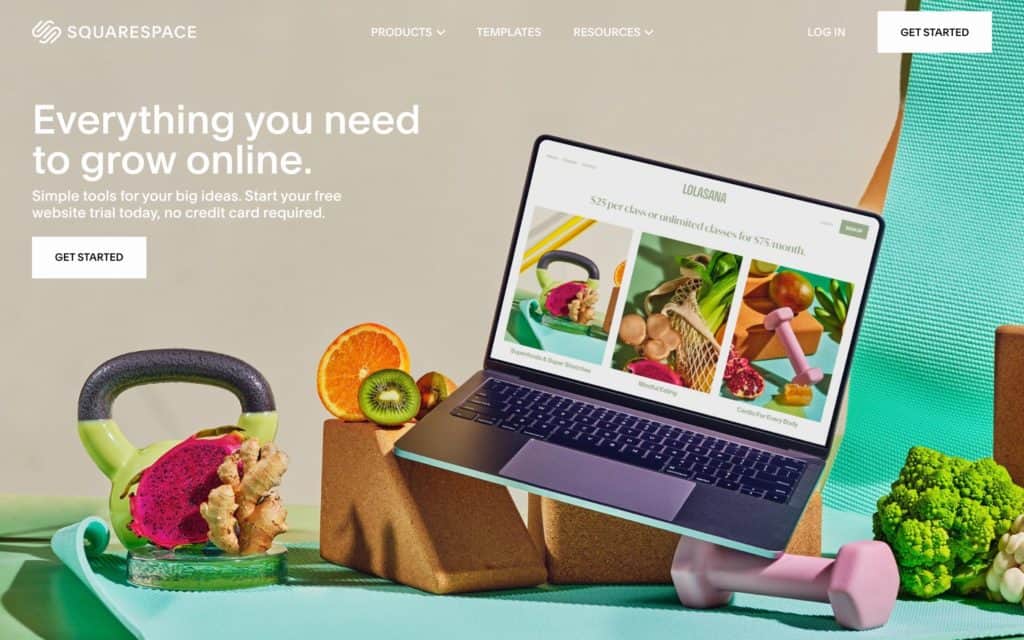 What I like about Squarespace is the beautiful selection of templates right out of the box. It's easy to work with Squarespace as a beginner, but similar to Wix, it's highly styled and makes it more tedious to achieve a specific look that you may have planned beforehand.
Of all the website building platforms, Squarespace has the most beautiful templates and layouts that's really suited for creators and artists. They handle blogs and portfolios really well, and have a modern and minimalistic design to most of their themes.
However, their strong minimalistic style may not fit trades or businesses that are more commercial in nature.
Check out Squarespace here.
Webflow — for in-depth customization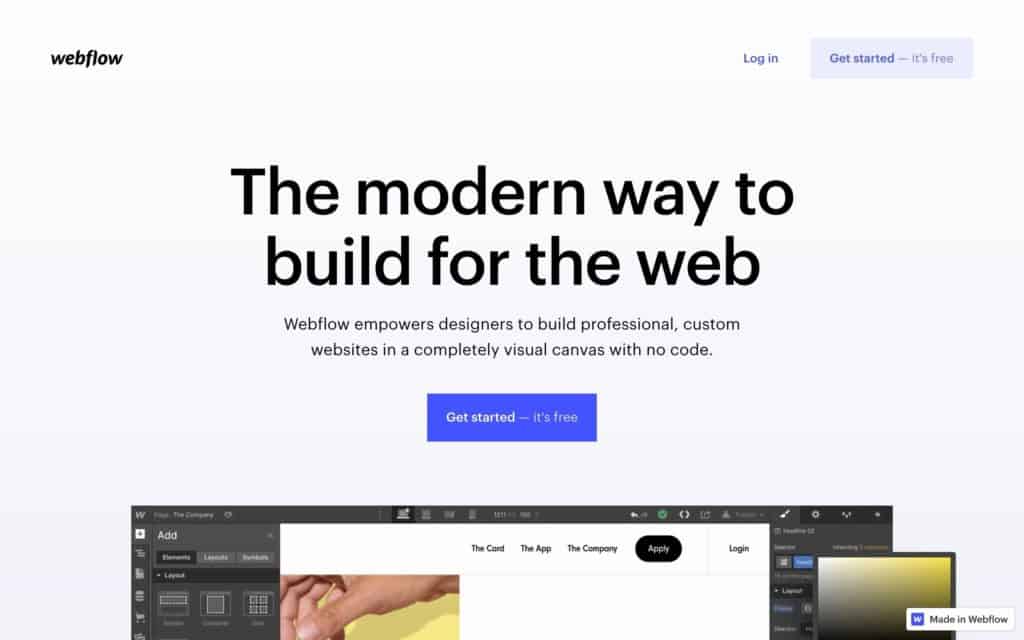 If you are a web designer or developer that needs precision and granularity in how you work and develop sites, Webflow will be perfect for you. Webflow lets you create highly customized websites without the need to write code from scratch.
However, Webflow is not suitable for the beginner, as some knowledge of how web design and layout work is required to really give you the control you need.Generally, users of this platform will host on Webflow's servers. There is an option to export your files if you want to take your hosting elsewhere, however this is only applicable for the static contents, which means you will not be able to continue any CMS or e-commerce functionality if you do so.
Check out Webflow here.
Shopify — for e-commerce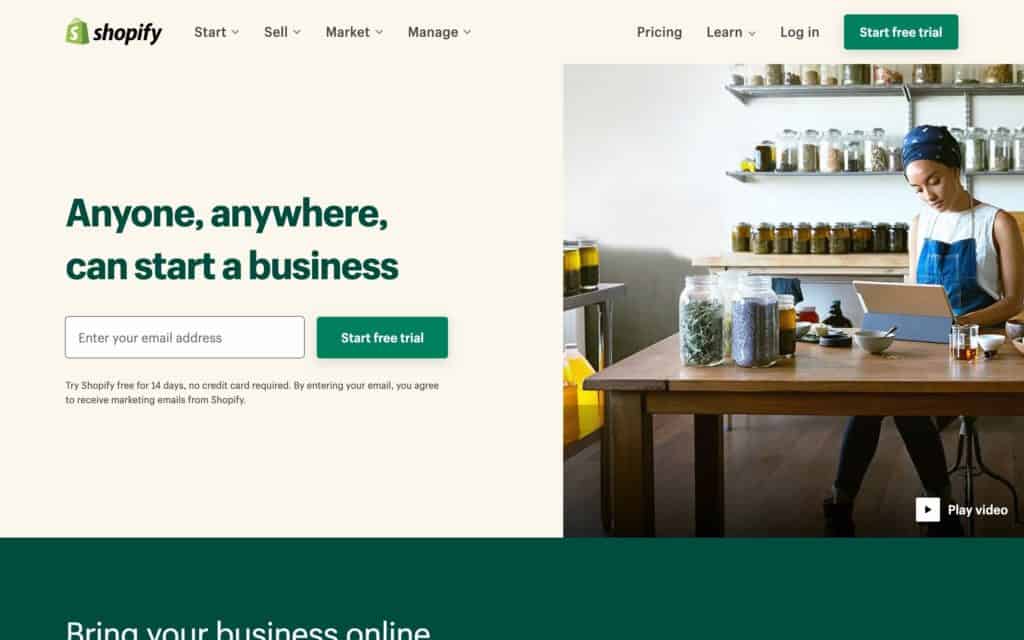 Shopify focuses on one thing, and it does it really well: e-commerce. Shopify has an incredibly user-friendly backend, and they also integrate with many payment providers and third party plugins. This makes daily sales and operations a breeze, especially for users that are less tech savvy.
Designing you site on Shopify is template-based, meaning you will have to stick closely to a fixed layout according to the template you choose. This is not a big issue for most people as most of their templates are highly optimized and well polished. If your business requires more than an online shop, Shopify however may not be for you. Shopify is not designed to create general business websites.
Check out Shopify here.